Starting a new life in the USA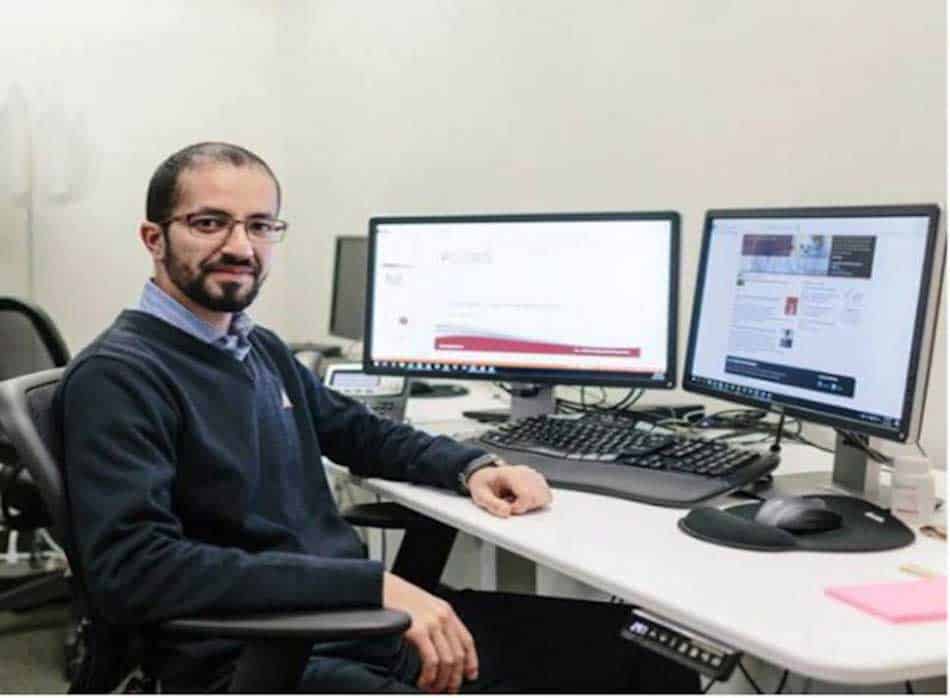 When he was a young boy, Khaled's parents taught him to never speak ill of the government, even when he was alone in his room.
Before starting a new life, "Even the walls have ears," was a phrase Khaled heard often. All of Syria's citizens lived their lives in this way, keeping silent in order to stay safe and avoid repercussions. Khaled followed the rule most of his life, but it became impossible for him as he watched his country fall apart.
Khaled remembers the Siege of Daraa being the spark that lit the flame of the conflict in Syria. Reacting to the increasingly dictatorial actions of the government, a group of teenagers spray-painted revolutionary slogans onto walls of their city. They were then imprisoned and tortured. Protests erupted and the government responded by seizing the city for 1 days. The siege resulted in more than 1,000 arrests, hundreds of casualties, and widespread national shock. Khaled and his family watched Syrians being dehumanized. They felt terrified and truly vulnerable. Rebel groups sprang up, and the government began pitting its citizens against each other, starting a civil war that has greatly damaged the country.
Watching these events unfold while staying voiceless was unbearable for Khaled. The final straw was being unable to find work because of religious profiling.
Exhausted and hopeless, Khaled started a Facebook group where he wrote openly about what the Syrians were going through.
It soon became popular: this type of public honesty was new, and it was also healing for those who read it. Once the government became aware of the group, however, Khaled became a mark. Fearing for his safety and that of his family, he moved swiftly from town to town, trying to escape punishment. He was captured and spent many tormented months in captivity until his uncle was able to pay for his freedom.
Battered both physically and mentally, Khaled spent six months in Jordan recovering and calculating his next steps. A seasoned IT professional, he found jobs in Saudi Arabia and Bahrain but found the work culture incompatible with his values. He went on vacation to Thailand, where he stayed while he began the tedious process of applying for asylum. He cast a wide net and applied to dozens of countries, ultimately learning that the San Francisco, California, would become his new home.
Khaled hit the ground running. Starting a new life in the United States was what he had waited for.
Although unsettled, he found comfort in seeing other immigrants succeed, thinking, "If someone else can do it, I can do it too." He felt liberated and hopeful as he observed the unrestricted ideas and initiatives in the technology field, which he was now in the epicenter of. He immediately started looking for jobs, applying with the 5-page resume that was the norm in Syria. He felt discouraged when he did not get any interviews and described the process as "very painful." Khaled took minimum-wage jobs, frustrated that he was not working at his capacity.
Through his volunteer work, Khaled learned about a non-profit called Upwardly Global, which eliminates employment barriers for skilled immigrants and refugees through job search assistance. He shortened his resume, began to meet individuals in his field through networking events, and spent all of his free time looking for positions in his field. To stay driven, he engaged in professional development, watched motivational videos and repeated his mantra:
"If someone else can do it, I can do it too." thought Khaled after starting a new life.
About 6 months later, Khaled was able to find employment in the IT field and has been in his position since. He is grateful to all the non-profit organizations that helped him put together a new life. Above all, he feels lucky that he is alive at all, having lived through the unthinkable.
Khaled has the optimism of someone who has lived a privileged life. Recent political events have certainly shaken him, but he chooses to focus on the communities and organizations that support refugees. He reflects on the years that Lebanese and Israeli refugees poured into Syria. As soon as they heard the news, he and his neighbors rushed to the border to receive them and take them home, clothe and feed them, and give them a place to sleep. It did not seem like a great act of mercy to him. He just saw it as "people treating each other as humans."
"We never thought we would have to run away from our own country", he says, highlighting the heartbreaking irony of the situation.
He is passionate about his new country and its people. "I was looking for a safe place and you hosted me. I will do whatever I can to help you, to support you, to help other people," Khaled says. He is a proud US resident, productive employee and volunteer, and he is vocal about refugee and immigrant integration. In his mind, starting a new life was a privilege. To Khaled, it is simply illogical that someone would think a refugee would cause harm in a place that they are deeply grateful to call their new home. "The United States is my country, as I don't have another country anymore," he explains.