Eight-year-old Nigerian refugee wins chess championship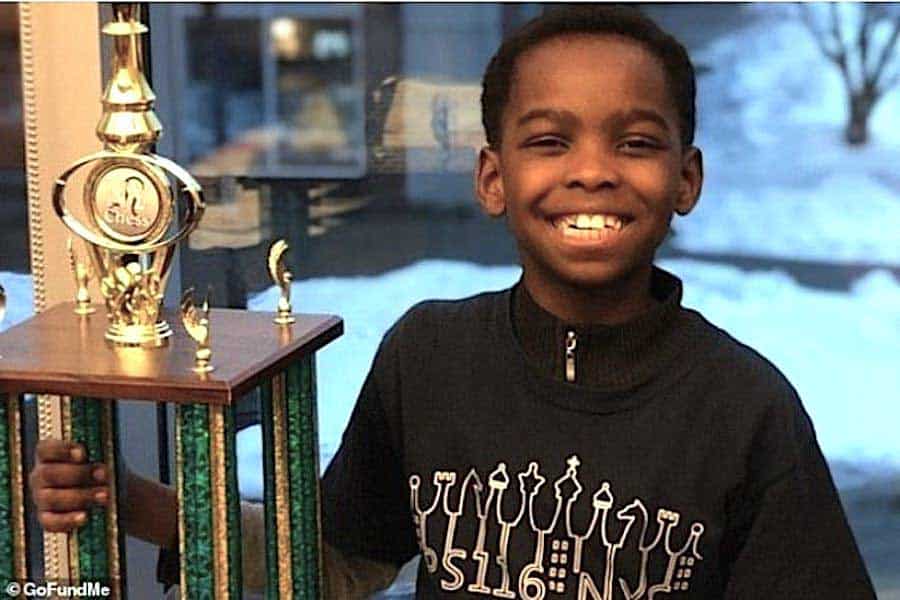 Tanitoluwa Adwemi's family recently came from Nigeria as refugees.
His life is challenging but that has not stopped him from pursuing chess, his favorite hobby. He recently won the New York State Scholastic Chess Championship.
The New York State chess championship is serious. It's the longest-running chess tournament in the United States. The chess championship brings together some of the brightest minds from around the world. It's the tournament for children from kindergarten to third grade, but it's still difficult. In a competition that is tough for adults, 8-year-old Tanitoluwa Adewumi took the top prize.
Tanitoluwa placed first in the New York State Scholastic chess championship.
He remained undefeated in the chess championship. But his intelligence isn't the only remarkable thing about this 8-year-old. He did all of this during a tough time in his life. Tanitoluwa came to the United States from Nigeria. His family arrived in America as refugees. When he won the chess championship, his family was living in a shelter. It was there they were waiting to confirm their status. They were still struggling with homelessness when his story appeared in newspapers.
In 2017, he and his family fled Northern Nigeria. After attacks from the terrorist group, Boko Haram, they feared their religion made them a target. Once they fled they applied for asylum in America. They spent over a year in New York City. That is where he learned to play chess. His school chess coach, Shawn Martinez, knew his pupil had special talents. It's no surprise to him that Tanitoluwa won the chess championship.y
It was Martinez who recommended Tanitoluwa enter the chess championship. At first, his family couldn't pay the membership fees but everyone could see he had talent. For this reason, Russell Makofsky, the overseer of Manhattan's chess program started a GoFundMe campaign. As a result, all of Tanitoluwa's fees were covered.
Altogether, his family received offers for a car, legal help, job offers, and housing offers because of the GoFund me campaign.
The results weren't surprising for anyone who knew Tanitoluwa. Even with his struggles, he out-ranked children who attended expensive private schools. Some of his competitors even had special chess tutors for the chess championship.
His amazing skills and passion don't stop there. He attends three-hour practice sessions every Saturday. At night, he uses his father's laptop for more chess practice. He's finding success in America, but things aren't always easy. He came home in tears one day after being teased for being homeless.
The teasing, notwithstanding, Tanitoluwa has many reasons to smile. After learning chess for a little more than 12 months, he's beat long-time learners. He now has seven trophies and his family has found a home.
While his father works two jobs and his family adjusts to this country, this chess champion plays on.

Akudo McGee is a graduate of the University of Amsterdam in the Netherlands. McGee has a Masters degree in European studies, and her field of focus is forced migration.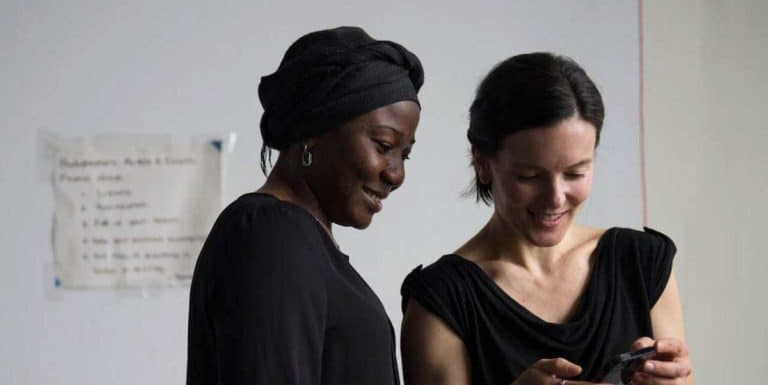 Dele la bienvenida a los recién llegados en su comunidad
Infórmese, participe como voluntario y descubra otras maneras para darle la bienvenida a nuestros vecinos más recientes en EE. UU.
Participe