From Africa to Vermont: Said «Jilib» Bulle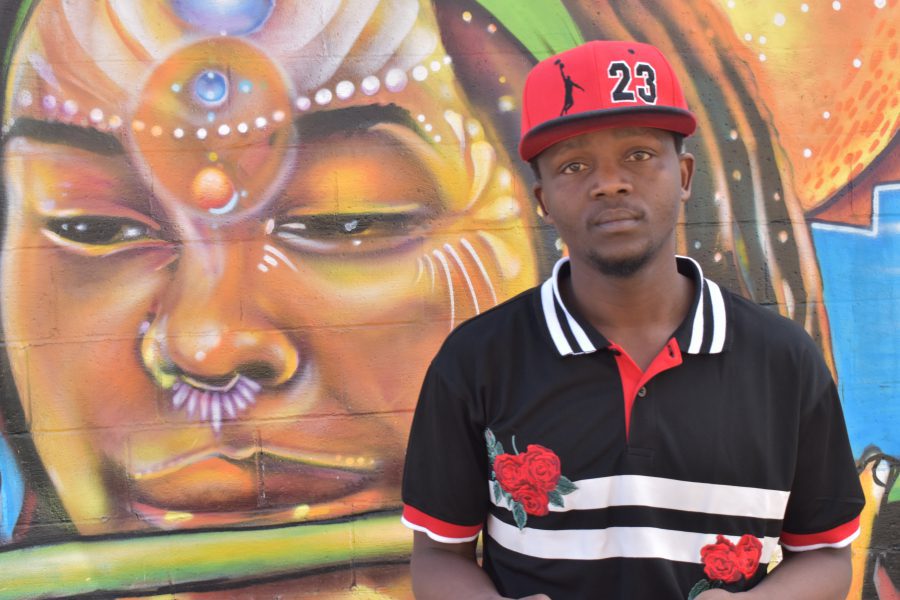 For World Refugee Day, USAHello honors refugees, their stories, and experiences. Said «Jilib» Bulle is a father, artist, and refugee who has found in music a way to represent his culture and to honor the community that welcomed him.
When Said Bulle talks, he smiles. In his smile, there is no trace of the difficult experiences he's been through, like losing his mom, leaving his family, witnessing a civil war, becoming a refugee, and moving to a country he didn't know, all by the age of eleven.
Said was born in Jilib, Somalia. In 2000 he moved to Kenya as a refugee of war; at the beginning, he believed it was just a short trip, «I thought it was a joke… but it was bigger than that, I was a kid, I wasn't taking it too seriously.»
In Kenya, he lived with his uncle and enjoyed the peace and the music, fostering his belief in the transformational power of sound. «Music makes me a better person; music makes me who I am today…Music saved me,» says Jilib, who moved to the United States in 2005.»
The transition to life in the US was not easy. He first encountered an unknown issue to him, racism; «when I came to America I didn't know about racism, I didn't know about black and white… the roots are the same as in Somalia, it's the same struggle.» Jilib says it took him three to four years to understand and adapt to the new reality, especially not to get stuck in this struggle.
In Vermont, he found the opportunity he always wanted. He explored music, went to a recording studio for the first time, and used art to communicate. Later, when he met other African refugees with the same interest, he co-founded A2VT (Africa to Vermont), a hip-hop group composed of refugees from Somalia, Congo, Tanzania, and Burundi. «We all have energy. We express ourselves and put our music together,» says Jilib.
A2VT has a busy schedule, and Jilib is proud of their accomplishments, especially their ability to represent their home countries, mix their native language with English lyrics, and experiment with sounds. «Music is a way to connect with people, is a way to show love… it's happiness, that's what I always thought music was, and that's what I want to give, the connection, the love, the happiness.»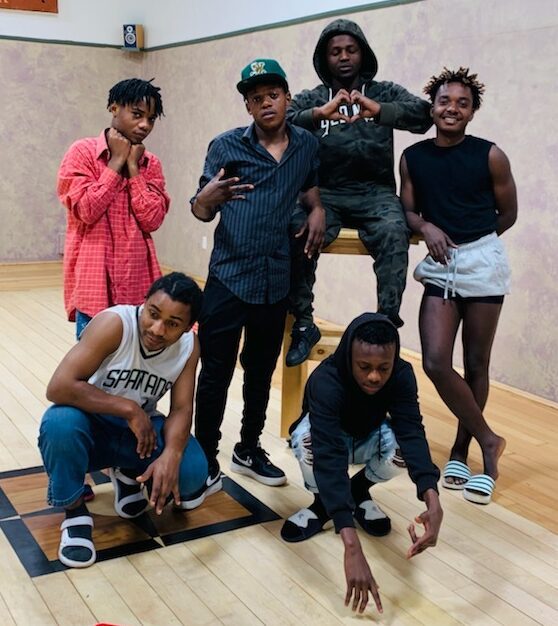 Jilib values his freedom and the opportunity to show that Somalia is much more than the perception of a violent country. «Somalia is not what you think. To tell people I'm a musician from Somalia makes me feel good; I'm showing them I'm proud of where I came from.» It's been 23 years since he left Somalia, and Jilib hasn't been back but dreams of taking his music to his country: «I'd love to, that's the big picture… I now have my US Citizenship; I want to be an international artist… go to Jamaica, go to Somalia.»
He is married to Chelsea, his high school sweetheart, and they are parents to three children. In Jilib's heart, there is deep gratitude for Vermont and his people. «They build me up; I represent them wherever I go; this is my second home… That's why I represent with A2VT; wherever I go, I know Vermont is going to be there for me; it's a love you can't explain.»
———————————
Thank you to Said 'Jilib' Bulle for sharing his story with us. To know more about A2VT music and videos you can click on this link.
For World Refugee Day, in our blog, we also share the story of Jawala Regmi, a refugee, father, and teacher, his journey to escape from political persecution in Bhutan, and the motivation that kept him going.
USAHello honors and supports refugees worldwide; visit the following links to get more information for refugees and asylum seekers and know more about US Citizenship.