Gratitude from a new American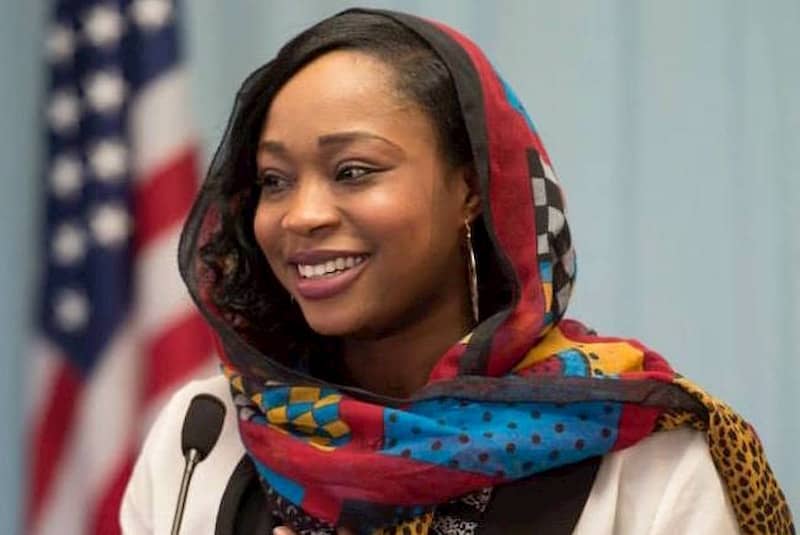 My name is Ekhlas Ahmed and I am a genocide survivor from Darfur, Sudan.
Leaving my homeland was one of the hardest things that I have ever done in my life. I left the place where I called home, the place that held all my dreams and secrets, but I didn't realize that until now. I never imagined I would lose the images of Sudan from my memory, but this is the struggle that I face as a new American every day.
I am determined to hold onto the images of my country in my mind to keep me going through my daily life as I work towards accomplishing my goals in this country. I want to be the leader that I have always imagined and risen above the violence and poverty of my past.
I never knew I would call the United States my home. But now that I have been here more than five years. I value it more than ever and I am so happy to call it my second home.
I am so thankful to the USA because it has taught me so many things.
It has changed who I am to a better person. I believe my family made the right decision by coming to the United States.
This confidence and realization did not come easily; when we were in Sudan we saw the most beautiful, heavenly pictures of the United States. Before we came to the United States, we had such high expectations and thought life would be so easy. We saw it as a place where it was summer all year long. When we arrived here, we found the opposite of our imaginations; we arrived in a house with no food, no car, no money and no knowledge of English.
We ended up in Portland, Maine. In my family, we believe Maine is a part of Canada because of how cold it is. I struggled a lot to speak English and to adopt a new life, but with a lot of passion and hard work, I began to learn my new language and opened up to my new friends.
The journey that started in silence couple of years ago brought me to a podium in front of the United Nations building in New York City, speaking to a crowd of Americans in a language I never thought I would be able to speak.
I would encourage everyone to have the motivation to help them accomplish the impossible. I believe I am ready to make a change in my society. Whether it was learning a new language or not we should all be thankful for the gifts of speaking and always trying to help those who are in need of your help.
I am so thankful to have amazing role models that I look up and hope follow in their footsteps. Role models like Michelle Obama, the First Lady of the United States. I consider myself among the luckiest people to have become a new American and lived to witness such an inspirational First Lady as her.
When I was younger, I did not have many people to look up to and did not know that dreams could come true. Because of her, I can continue dreaming. Because of her, I know that I am capable. Despite the struggle that she has endured, I have seen her persevere and overcome many obstacles to help herself, her family, her community and millions more in so many ways.
As a new American, I hope that I can persevere to accomplish my dream.
My dream is to help my family, my community and millions of others by founding a school to educate genocide survivors in Darfur, Sudan.
I come from a background that made it hard to see a bright future. Because I come from a third world country, a lot of people told me that I could not make it. Because I am female, a lot of people told me that I could not make it. Because I am a Muslim, a lot of people told me that I could not make it. Because I am black, a lot of people told me that I could not make it. I know now that I will make it as a new American because Michelle Obama is the living proof.