6 ways you can help refugees NOW
Here are 6 ways you can help refugees and other newcomers now.
1) Add resources and services in your community to FindHello.
Submit information to FindHello, our resource database. Include pro-bono lawyers, services, and any other resources in your city that may help immigrants, refugees, and asylum seekers.
2) Donate $60 to help us translate our materials into refugee languages.
USAHello is working to create materials in many languages that increase understanding about the Executive Order, refugee travel rights, and provide information on how to ask for assistance or lawyers. Please help us translate these materials and have them ready for refugees.
3) Contact your legislators about this issue of equality and justice.
Send gratitude to those legislators who support refugee and immigrant rights, or voice your concerns to those legislators who have not spoken out in support of refugees. For more information on how to advocate, visit Refugee Council USA's advocacy page.
4) Speak knowledgeably about refugees and the resettlement process.
Complete USAHello's course for Welcoming newcomers in the USA. Learn who refugees are, about the process of resettlement, and the history of refugees and immigrants in our country. By being knowledgeable, you can help others understand why supporting refugees is an important moral duty of the United States that makes our country safer and stronger.
5) Be an advocate for refugees who are traveling right now.
If you have friends or know refugees or immigrants who are traveling, ask them if you can be an advocate for them. With their permission, get their flight information and arrival time. Confirm that they made it off their flight safely and through customs and/or security lines. If you do not hear from them, email: [email protected] or call your local ACLU. Keep advocating until you are sure the person has received the constitutional right to a lawyer and is safe.
6) Support refugees in your local community.
Write letters of welcome and donate needed items like grocery store gift cards, bus passes, professional clothing and items for children and infants. If you need help finding a local organization to support, search FindHello or email us for a recommendation.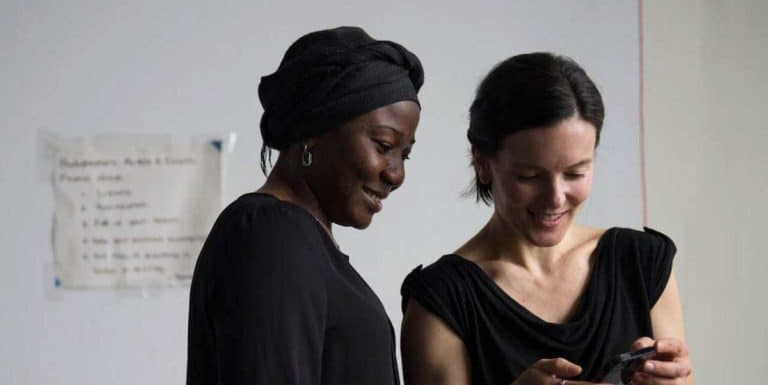 Welcome newcomers to your community
Get informed, volunteer, and find other ways to welcome our newest neighbors in the USA.
How to help