Citizenship Day 2022
Find helpful resources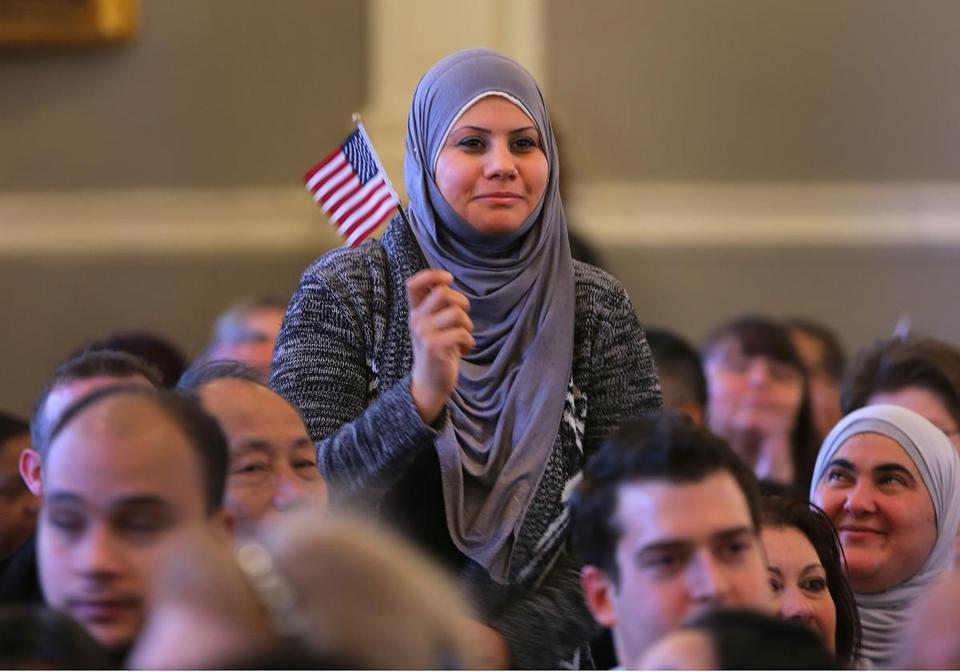 USAHello launches Citizenship Guide
In honor of Citizenship Day, USAHello is proud to announce our new multilingual Citizenship Guide. The guide offers updated and detailed information on the citizenship process. It is designed to be easy to use and understand. It is available in Arabic, Chinese, French, Dari, Pashto, Spanish, and Vietnamese.
The Citizenship Guide offers information on:
Citizenship requirements
How to apply for citizenship
Form N-400
Citizenship fees
Biometrics appointment
Naturalization interview process
English and civics test
Citizenship test questions and answers
Exceptions and accommodations
Oath ceremony
Each page offers the option to download the information as a PDF. In addition to our Citizenship Guide, USAHello also offers a free online citizenship class. The class helps immigrants prepare for the civics test.
USAHello's citizenship content has had close to half of a million page views in the last year. Our citizenship test questions and answers resource is our most popular page. It offers downloadable PDFs of the questions in 17 different languages. It also includes audio and video resources to help non-native speakers feel comfortable and prepared for the naturalization interview.
USAHello wants to help millions of green card holders become U.S. citizens. We strive to ensure the steps are easy to understand and that people can learn about the process in both English and their native language.
Naturalize 2 million campaign
USAHello announces our Citizenship Guide in partnership with National Partnership for New Americans (NPNA). USAHello is proud to partner on NPNA's Naturalize 2 Million and New American Voter campaigns. These campaigns aim to encourage and mobilize new Americans to be civically involved in their communities this year.
#Naturalize2MillionBy2022 is a national effort to increase naturalization and reach 2 million new citizens by the end of 2022. There are currently 9 million lawful permanent residents who are eligible to naturalize and become U.S. citizens.
The New American Voters 2022 campaign encourages naturalized citizens to vote. Naturalized citizens are now 1 in 10 eligible voters in the U.S.
Find information on how to register to vote.
The National Partnership for New Americans is a national multiethnic, multiracial organization that represents 61 of the largest regional immigrant and refugee rights organizations in 40 states. Its members provide large-scale services for the communities, to leverage their collective power and expertise for a national strategy.
What is Citizenship Day?
Americans celebrate Constitution Day and Citizenship Day on September 17 every year. It is a time to reflect on the rights and responsibilities of citizenship. It is also a day to celebrate the many people who are taking steps to become U.S. citizens. On Citizenship Day, organizations across the country offer educational resources and events to help immigrants looking to naturalize.
September 17-23 is also recognized as Constitution Week.
What is the U.S. Constitution?
The Founding Fathers signed the United States Constitution on September 17, 1787. The Constitution of the United States has served as the supreme law of the land. The Constitution, along with the Bill of Rights and other amendments, defines the U.S. government and guarantees our rights.
Other helpful citizenship resources
USAHello is grateful to join many others who want to help you become a U.S. citizen.
Cities & Counties for Citizenship
USCIS Citizenship Resource Center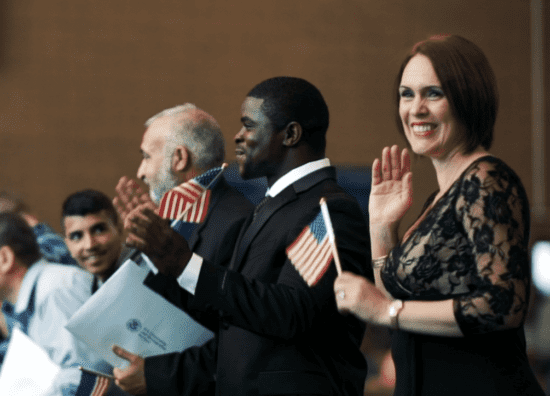 Free U.S. Citizenship Class
Take USAHello's free online class to help you prepare for the naturalization interview civics test. Available in English, Arabic, French, Spanish, Swahili, and Vietnamese.
Start the class