Cristina Martinez shows what undocumented immigrants bring to the table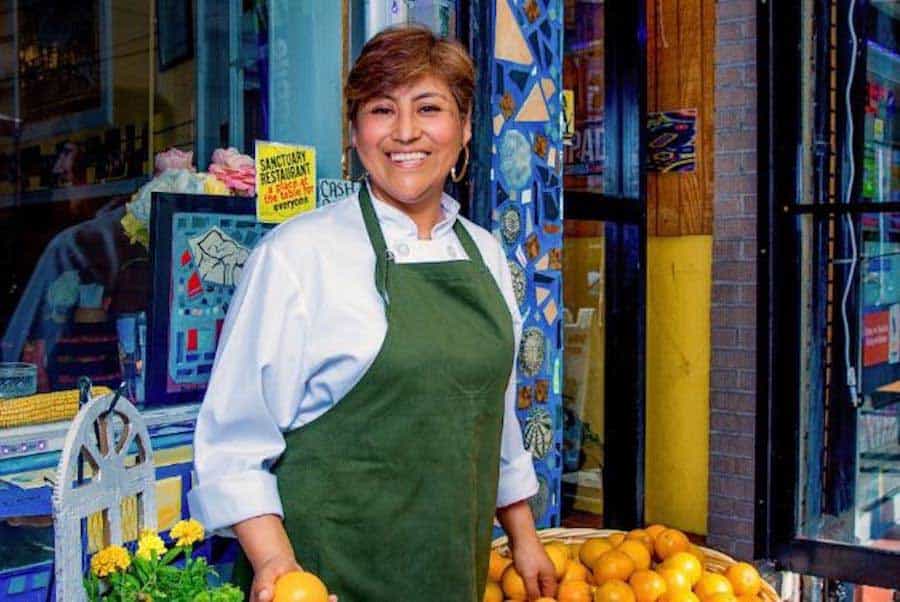 Chef Cristina Martinez shows how undocumented immigrants bring wonderful contributions to their communities.
The Mexican restaurant El Compadre sits at the heart of Philadelphia's famous Italian Market. The South Philly market is known as a place for exciting and dynamic food. Its reputation in Philadelphia is legendary, which is important. Philadelphians certainly know and enjoy a colorful food scene. El Compadre's proud owner is Cristina Martinez. She was once an undocumented immigrant.
El Compadre's proud owner is Cristina Martinez. She was once an undocumented immigrant.
Cristina Martinez came to the United States from Mexico over a decade ago. She didn't have money to start her own business. Martinez improvised by selling food out of her home. Word spread of her delicious food. As a result, she was able to open a food truck. Later she earned enough money and popularity to open her own restaurant.
Today her restaurant is extremely popular. It's known across the city and nationwide. Her most famous dish is barbacoa. It's a lamb dish that comes from the Toluca region of Mexico. Martinez brought it directly from home region. It's so popular that people travel from all over the country for it.
Univision and Bon Appetit named her first restaurant one of the best in America.
El Compadre's menu varies. It depends on available ingredients or what day it is. Barbacoa is served on weekends, according to Mexican tradition. Guests may find torta sandwiches, pork meatballs in green salsa, and Mole Poblano. They will also find some vegetarian options. Foodies and locals alike come for the authentic Mexican dishes. They is even a Mexican version of beef Stroganoff. Adventurous eaters can try dishes like pozole with chicken feet.
All guests are in for a treat. El Compadre's food is rarely featured outside of Mexico. The food is more than food. El Compadre is like a stage and the food is the stars. Each one displays Mexico's unique ingredients. Their taste show off Mexico's sophisticated flavor combinations.
El Compadre feeds hardworking workers
Many restaurants only open for lunch or dinner. El Compadre opens as early as 5 am on some days. They keep these opening hours for an important reason. They open early to their serve workers who are getting off the night shift. Their location is a meeting place. Workers go to the restaurant when they're the hungriest.
The Italian Market isn't an odd location for El Compadre because the market has always welcomed immigrants. Philadelphia's Mexican community has grown significantly. In the last 15 years many immigrants have come to the city. Many are undocumented. El Compadre is hence a reflection of the city's population. It sits in a neighborhood created by immigrants drawn to America. Martinez recognizes this. She strives to help other undocumented immigrants in the city.
Cristina Martinez helps bring people together
El Compadre shows what undocumented immigrants bring to the table. Her restaurant's atmosphere encourages togetherness. It furthermore represents her unique and beautiful culture in a neighborhood shaped by immigration. Martinez uses it as a force for good. She works with local nonprofits and regularly hosts community events. She is also a community organizer and activist.
Martinez and her husband, Ben Miller, fight for undocumented restaurant workers. The mostly hire undocumented immigrants. The mayor of Philadelphia has even recognized their work. Christina Martinez came to America with little more than a dream but she managed to achieve her American Dream. Above all, she's ensuring that other undocumented immigrants can do the same.
Akudo McGee is a recent graduate from the University of Amsterdam in the Netherlands. McGee has a Masters degree in European studies. Her field of focus is forced migration.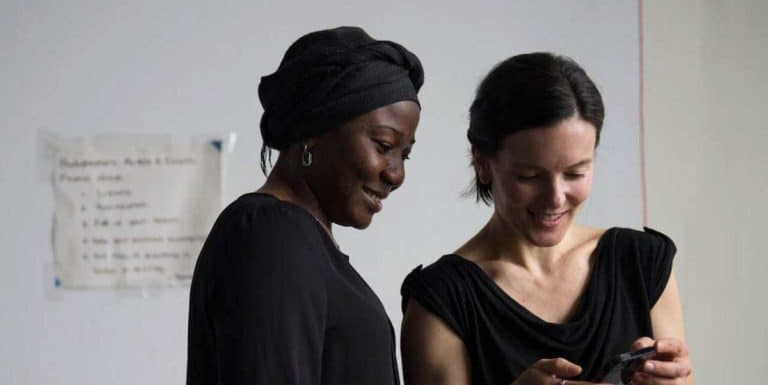 Welcome newcomers to your community
Get informed, volunteer, and find other ways to welcome our newest neighbors in the USA.
How to help