Honoring our veterans: thank you for serving our country
In honoring our veterans for Veteran's Day, we are happy share with you the story of Ali Aljubouri.
Originally from Iraq, Ali Aljubouri is a proud veteran and has enjoyed serving our country.
Ali Aljubouri worked alongside American troops to ensure their safety and support their efforts. Aljubouri was a translator in ESS and other companies who supported the United States Army. He has a Bachelor's degree of Arts in Tourism and Hotel Management from College of Economics Administration at Mustansiriya University, Baghdad-Iraq.
Aljubouri migrated to the United States in the year of 2010 from Iraq because of his work with American companies. He was worried and afraid of moving his family to America. However, Aljubouri took the opportunity to come to the United States and began a new life.
Honoring our veterans with freedom and equality
Aljubouri has worked with other refugees in need of help. "I am proud of being an American citizen and be free," says Aljubouri. Though he was not born in the USA, freedom allows him to be treated equally with others. It is good to honor those who have dedicated their time to serve our country.
Today, Aljubouri works in a private school as a soccer player and chef with his 20 years of experience in cooking international food. "I love to adopt some of Iraqis culture here. Especially with my students and show them how to grow up healthy inside and out. Introducing kids to a better healthy lifestyle such as cooking at home and gather with families to eat and celebrate and praise our traditions and differences."
Advice from a US veteran
In conclusion, when asked his advice for other refugees, Aljubouri suggests to follow the law and learn the rules used in this country. Finally, Aljubouri says working hard is the solution because everything is possible in this country.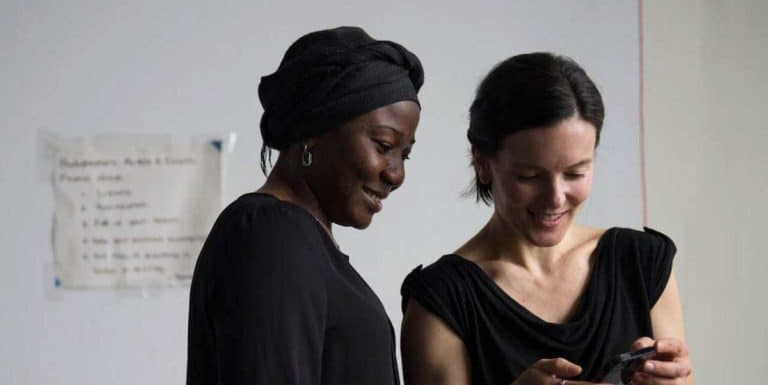 Welcome newcomers to your community
Get informed, volunteer, and find other ways to welcome our newest neighbors in the USA.
How to help