New GED course in Spanish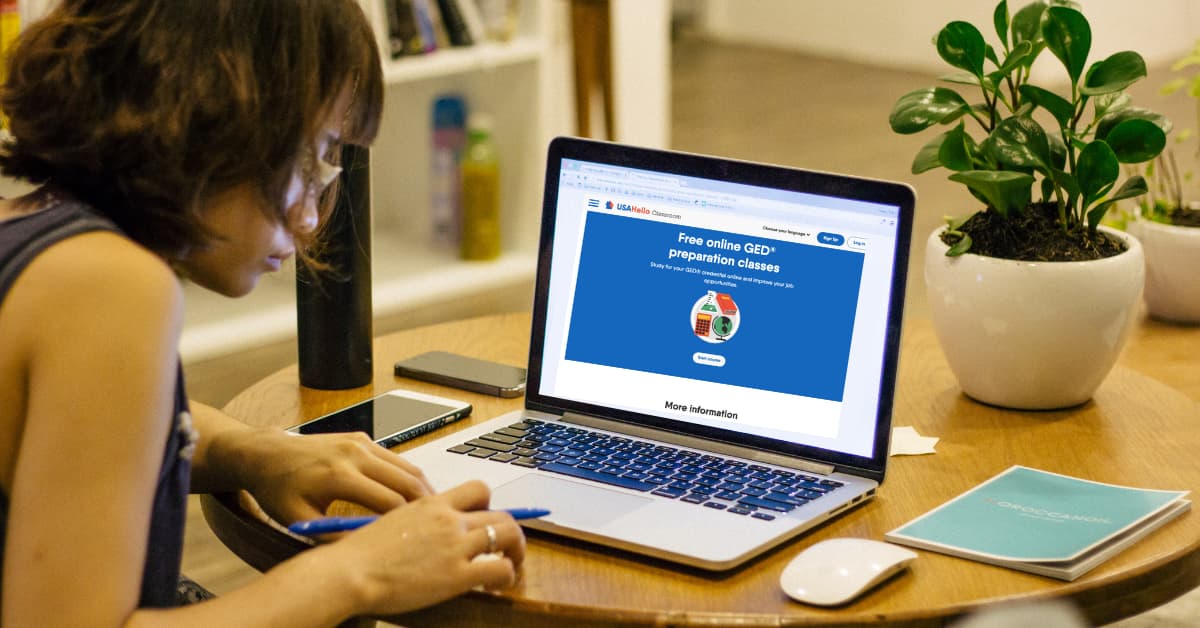 USAHello is proud to offer its GED course now completely in Spanish including instructional videos!
Last year over 29,000 students enrolled in our free, online GED courses. This year, students of any age can prepare for the GED with lessons, videos, diagrams, and quizzes all in Spanish!
It is 100% free of charge (and free of ads!) and allows students to study at their own pace. As a nonprofit organization, we are grateful for the donations of foundations and individuals who help keep our classes free.
What is different about USAHello's GED preparation course in Spanish?
Previously, USAHello's GED course in Spanish only had the lessons in Spanish. The new course has the lessons, video instruction, diagrams, and quizzes in Spanish as well to better help you prepare to take the GED exam.
Can the GED test be taken in Spanish?
Yes, the GED can be taken in Spanish, French or English.
The GED high school equivalency exam is also known as HiSET in some states.
Why prepare for the GED in Spanish?
USAHello's GED course in Spanish breaks the language barrier that, at times, impedes learning opportunities and educational advancement for refugees, immigrants, and asylum seekers.
Even if you speak English, taking the GED course in your native language can increase your confidence and success in passing the GED exam.
With a GED certificate, you may gain greater opportunities for employment and higher education, feel better prepared to help children with school work, and feel accomplished to have received the equivalency of a US high school diploma.
Why study for the GED with USAHello's course?
USAHello's GED course is completely free to students.
Our online GED course in Spanish is designed to help you learn and succeed at your own pace. You can start any time with the subject of your choice, take a break whenever you need, and return to the lesson at a later time.
You can use your computer, mobile device or switch between them. Our online classroom gives you the flexibility you need to pursue your goals while balancing the demands of your job, childcare and daily life.
How do I enroll?
You can explore and enroll in USAHello's free GED course in Spanish by visiting our online classroom. Simply click on the "Start class" button to begin!
We also offer the course in English and provide translations of the lessons in additional languages for the GED as well as citizenship preparation. Please note that GED lessons are translated in other languages but quizzes, videos, and diagrams are in English.