SIV hero Janis Shinwari is now an American citizen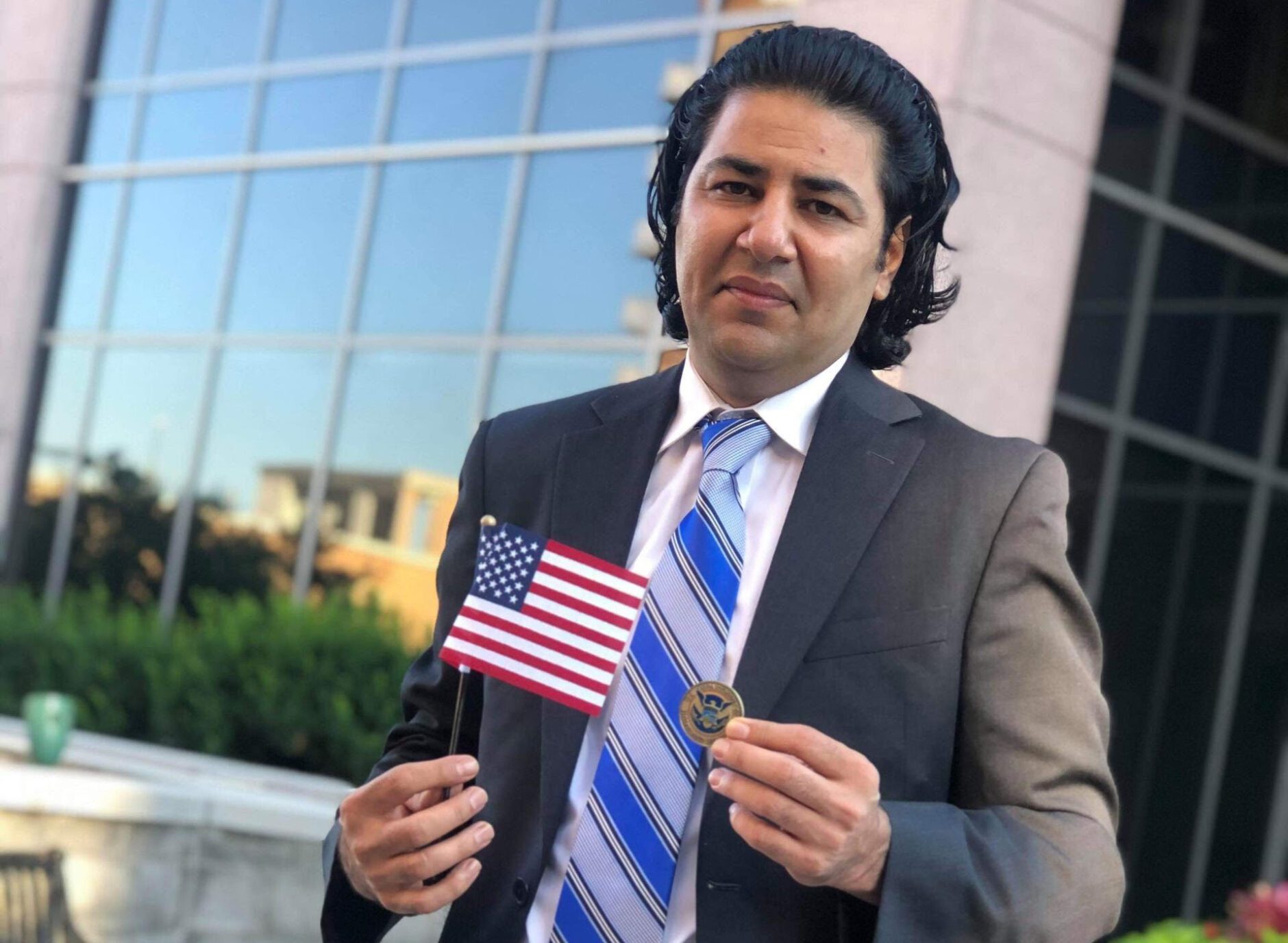 July 3, 2020 – Earlier this week, former SIV Janis Shinwari became an American citizen. One of the many immigrants who make our country great, Janis saved American lives years ago in Afghanistan, just as immigrant health workers are saving lives in the USA today. To celebrate this Fourth of July, we are re-publishing this post from 2018 to honor Janis Shinwari once again. Listen to NPR's interview with Janis and read Matt Zeller's words about the man who saved his life.
Matt Zeller honors his Afghan SIV interpreter, Janis Shinwari.
I should have died on April 28, 2008. Instead, I was able to return to my family and beautiful baby girl because my Afghan interpreter, SIV Janis Shinwari, killed two Taliban fighters who were about to shoot me.
My experience is not unique. Our Afghan and Iraqi interpreters have saved thousands of American lives. They should be treated as heroes.
Janis faithfully served America in Afghanistan for eight years and saved countless American lives. Yet, despite promises the U.S. Military made to every local interpreter supporting our operations in Iraq and Afghanistan, it took me more than three years to get Janis a Special Immigrant Visa (SIV) and his family away from the Taliban fighters hunting them. Janis was lucky. Too often, government red-tape results in our interpreters being left behind and in harm's way. And for those fortunate enough to receive an SIV to come to America, like Janis? Once here, they and their families are largely left to fend for themselves.
In November 2013, Janis and I started No One Left Behind with one mission: to ensure America treats our interpreters as the heroes and veterans they are. We then started to cut through the bureaucracy, help endangered interpreters and their families immigrate to the United States through our legal SIV program and establish the services and support they need when they arrive.
Headquartered in Washington, DC, we fund resettlement activities through entirely volunteer staffs in the greater DC area and in San Francisco, Upstate NY, Boston, and Chicago. We are focused exclusively on serving SIV recipients and their families. These men and women have served honorably alongside US forces in combat in Iraq or Afghanistan and went through extensive national security screening by the Department of State before arriving in the United States.
Watch Matt talk about what he does with No One Left Behind

Matt Zeller was deployed to Afghanistan in 2008 and received a Purple Heart and Army Commendation Medal. He is the co-founder of No One Left Behind, which has helped thousands of Afghan and Iraqi combat interpreters and their families resettle safely and build lives in the United States.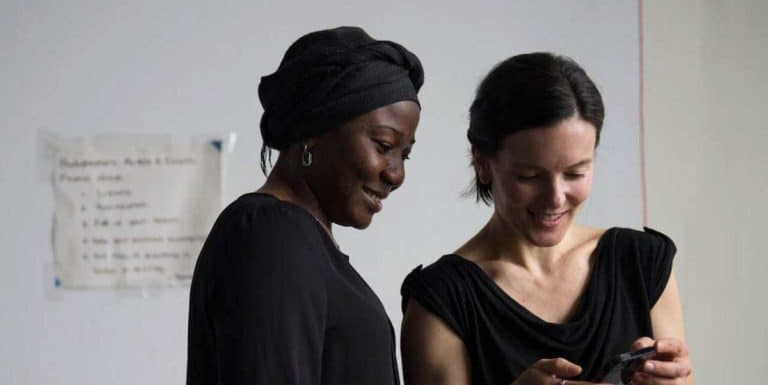 Welcome newcomers to your community
Get informed, volunteer, and find other ways to welcome our newest neighbors in the USA.
How to help