Legal help and services in the USA can cost a lot of money. Legal issues can be very confusing. Sometimes, it is hard to know when to get a lawyer. If you are a refugee, you can ask your resettlement agency for advice.
---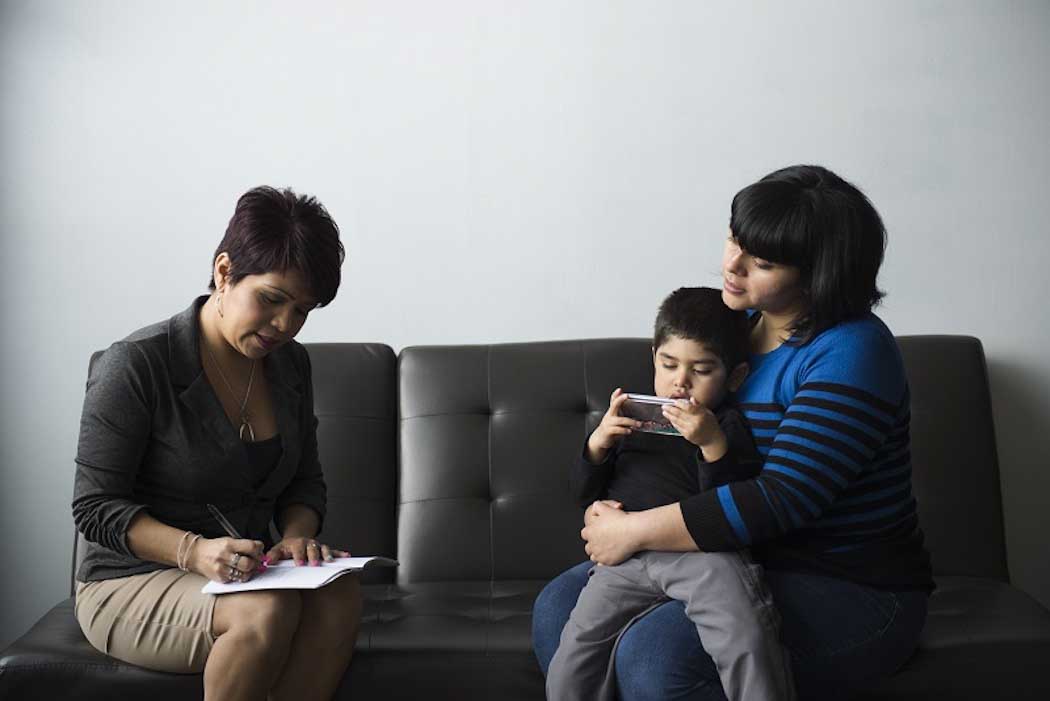 When should I get a lawyer?
Here are some examples of when you may want to get a lawyer. These examples come from the American Bar Association, a national organization that helps people with legal situations:
If you are detained by the police at the airport at another location
If you are discriminated against
If you are arrested by the police
If you are given official papers for a lawsuit
If you are in a big accident where you are physically hurt or where you or someone else's property is ruined
If you have a big family event or change such as a divorce, adoption, or death (However, most of the time you do not need a lawyer to get married.)
If you have to file bankruptcy because you do not have any money to pay your debt
Interpretation in legal settings
Under US law, if you are seeking help or required to cooperate with a government agency or an organization funded by the government, you must be provided with language help. If you do not speak English well, you can receive interpreter for the following services:
Federal courts
State and local courts that receive money from the US government
Federal agencies such as the Social Security Administration and US Citizenship and Immigration Service
State and local government agencies that receive money from the US government such as your local social services, welfare office, or unemployment office
Legal services offices that receive money from the Legal Services Corporation or another agency of the US government to provide free legal services
Police departments that receive money from the US government
Hospitals that receive money from the US government
Schools that receive money from the US government
You can learn more about your right to assistance in your language: basic information about Federal Language Access Rights.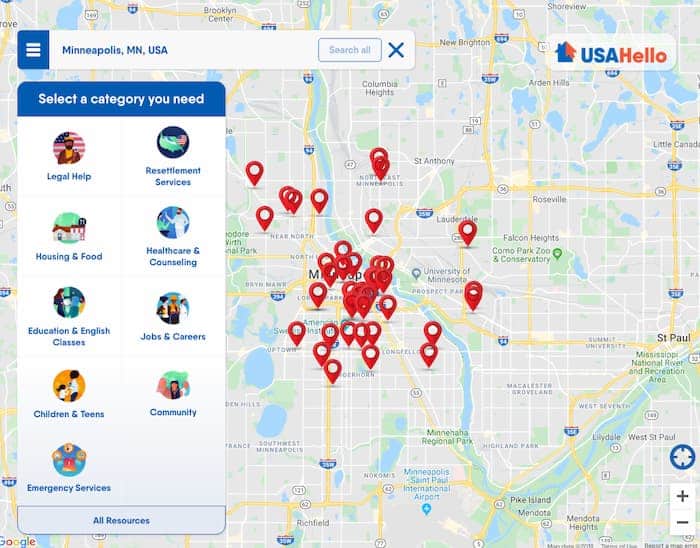 FindHello
FindHello has help and services for immigrants, refugees, asylum seekers, and undocumented people in the USA. Search for job advice, lawyers, healthcare, English classes and other services near you.
Start your search
Immigration
If you are in immigration court, you must get help only from a licensed attorney or accredited representative. It is very important that you get immigration help only from organizations or individuals approved by the Board of Immigration Appeals (BIA). If you ask your friends or family for help, they might accidentally tell you incorrect information that could get you in trouble with immigration services.
If you need legal help for immigration, you can find low-cost attorneys and legal help. If you are using an online website to find legal forms, make sure you are using the official United States Citizenship and Immigration Services (USCIS) website.
Anti-fraud warning
Read this information to protect yourself from people who are not real lawyers! There are people who will pretend to help you so they can keep your money.They will try to make you pay for a legal or immigration service but not actually help you. Learn how to recognize them and protect yourself!
The Immigrant Legal Resource Center (ILRC) made information to protect you from fraud. You can read and download the information in English. Or you can read and download the information in Spanish. Before you get a lawyer, be sure to talk to your case manager or a trusted person in your community.
The information on this page comes from LawHelp.org and other trusted sources. It is intended for guidance and is updated as often as possible. USAHello does not give legal advice, nor are any of our materials intended to be taken as legal advice. If you are looking for a free or low-cost lawyer or legal help, we can help you find free and low-cost legal services.