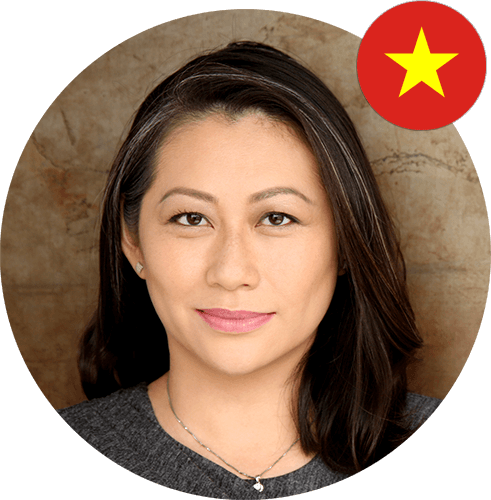 Kim Luu-Ng is founder of KLN Firm, PC, a boutique immigration law firm in Los Angeles, California that practices family, citizenship, deportation defense, and humanitarian immigration law (asylum, domestic violence, human trafficking, victims of serious crimes). Before that, Kim worked under the auspices of the United Nations to represent survivors of torture in asylum proceedings and practiced humanitarian immigration law and deportation defense at the Legal Aid Foundation of Los Angeles. She also served inside US detention centers under the Executive Office of Immigration Review's Legal Orientation Program providing legal orientation and advocacy for detained immigrants.
A former boat refugee from Vietnam, Kim is involved with many non-profit organizations that serve refugees, including Program for Torture Victims and Boat People SOS. She founded LA Chefs for Human Rights (LACHR) with her husband Chef Bryant Ng to support non-profit organizations committed to serving human rights causes.
Kim graduated from the University of Pittsburgh School of Law (JD) and Graduate School of Public and International Affairs (MPIA), and University of Southern California (BA/International Relations). She conducts her legal work in English, Vietnamese, and Mandarin Chinese.