Assistance for immigrants, refugees, and asylum seekers:
USAHello adds Chinese, Persian, and Vietnamese to its website.
May 18, 2021, USA — USAHello adds new languages to its website. Immigrants, refugees, and asylum seekers will now find free and reliable information in Chinese, Persian, and Vietnamese.
There are over 5 million people in the USA who speak Chinese, Persian, and Vietnamese, with more than half self-reporting limited English proficiency levels.* The pandemic brought into sharp focus the importance of translated materials to support all of our community members. USAHello is bridging such gaps and connecting new Americans to needed resources.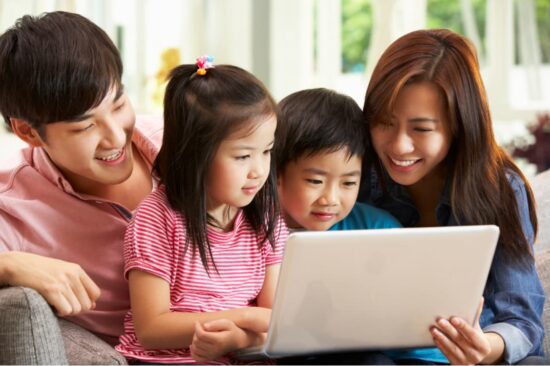 USAHello partnered with Translators Without Borders to translate over 90 pages, with the goal to continue to add more languages. USAHello often expands its available languages for crucial content, including a detailed covid-19 section in 22 languages. The US citizenship questions page is available in 14 languages and has had over 144,000 pageviews this year, exemplifying the real need for translated content.
"We welcome USAHello's inclusion of additional languages…Vietnamese refugees speak little English, which has limited their access to needed information and services. The impacts resulting from this language barrier have become even more acute with COVID-19 pandemic." – Nguyen Dinh Thang, BPSOS CEO & President.
"Many Vietnamese Americans have limited English proficiency and as a result are unable to fully exercise all their rights and enjoy all their due benefits when systems present language barriers. This is an important effort to help empower Vietnamese Americans."  – Dr. Tung Nguyen, PIVOT President.
USAHello is a non-profit organization providing three categories of resources to support immigrants, refugees, and asylum seekers:  
Online Information Hub explores everything from US laws to getting a job with over 1 million visitors in the past year.
FindHello, a free app developed in partnership with the UNHCR that connects newcomers and providers to services in communities nationwide.
Online Classroom offers free citizenship and GED prep classes, with 43,969 students in 2020.
USAHello's work is guided by the communities we serve. More than half of our board and staff are resettled refugees or first- and second-generation immigrants. Our programs were developed by and are continually guided by community input.
USAHello was originally founded in 2011 as the Refugee Center Online, in response to a growing need for digital resources to help newly arrived refugees learn and adapt. ItaliaHello, its sister organization, was launched in 2019. 
###
Visit USAHello.org to explore free multilingual resources, and for future stories regarding information access among immigrants, refugees, and asylum seekers, contact [email protected].
*Source: https://www.migrationpolicy.org/data/state-profiles/state/language/US