Find job training programs and get skills for work
Job training programs teach you new things and prepare you for work. They can help your chances of getting good job. Learn how to find a program and other opportunities to improves skills and get support.
---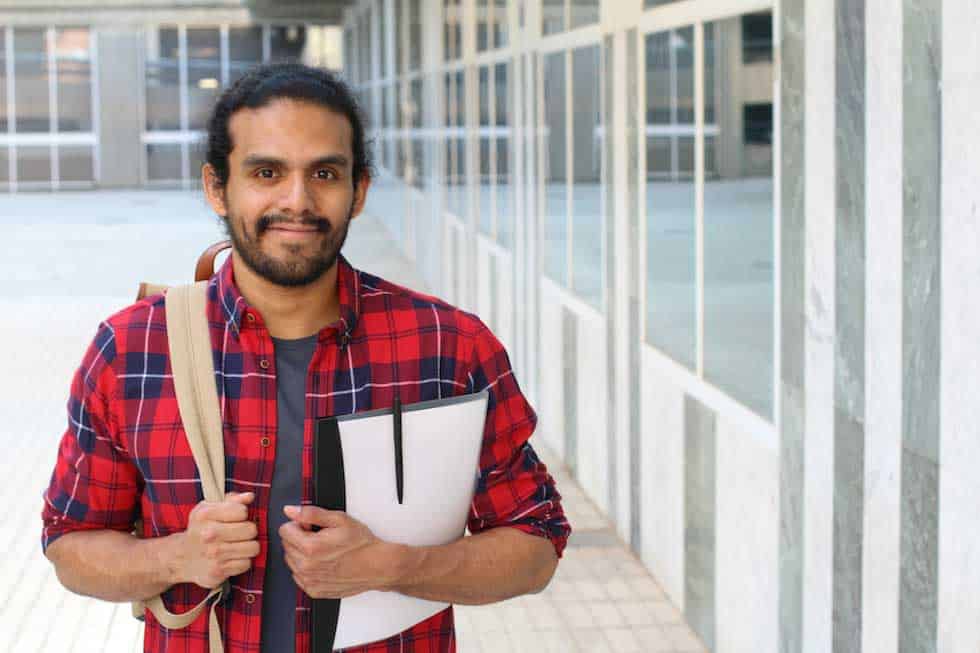 Where to find programs
Libraries, schools, and community centers often have programs that teach these basic skills. So does a charity called Goodwill. You may have seen Goodwill stores where you can buy used clothes and household goods. Goodwill uses the money from its stores to help people get ready for work and find work. They offer English and other basic classes. They may help with child care while you learn. In some places, Goodwill has specific job training programs, such as skills for working in banks and hospitals. Find your local Goodwill for skills training and support.
Use your local job center
Every community has a job center to help people find work. American Job Centers are free services from the US government. The job centers use the name "CareerOneStop" online, but they may also have a local name in your state or city. For example, Texas job centers are called "Workforce Solutions." Minnesota job centers are called "CareerForce."
Contacting your local job center can help you in many ways, including giving you training or access to job training programs. Some job centers have special job training programs for refugees and immigrants! Find your nearest job center.
Go to community college
Community colleges are schools for adults of all ages that offer many different courses. You can do anything from learning English in evening classes to taking a 2-year course in engineering. Community colleges have many job training courses. Tuition fees are much lower than universities and private colleges. Find a community college.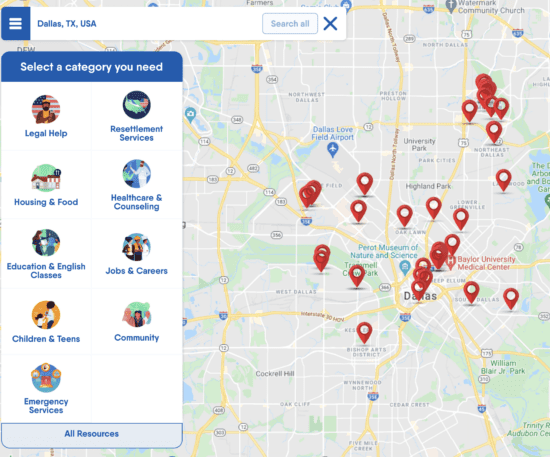 Найдите помощь рядом с вами
Найдите правовую помощь, курсы английского языка, медицинские учреждения, жилищную поддержку и многое другое. Найдите локальную карту и список услуг для иммигрантов в США с помощью приложения FindHello.
Начните поиск
Sign up for Job Corps
Job Corps is a government program that offers free education and job training programs to young men and women who are 16 to 24 years old. Job Corps has training programs in many different fields like healthcare, culinary, construction, computer technician, and many more! Learn more about Job Corps.
Become an apprentice
An apprentice is someone who learns skills while he or she works. Apprentices train on the job, and they often have some classroom instruction, too. This is a good path for you if you have an interest in a specific job – for example fixing cars or being an electrician – but you do not have the skills yet. The US Department of Labor has a list of apprenticeships.
The American Federation of Labor and Congress of Industrial Organizations (AFL-CIO) also has a list of apprenticeship programs run by different unions. Learn more information about union apprenticeships.
These lists only cover a few of the apprenticeship possibilities. Are there businesses near you that are always looking for workers? You could ask them if they would be willing to take you on as an apprentice and train you. Often, a reliable and hardworking employee is more important to employers than any skills, because they can teach you the skills.
Upwardly Global helps immigrant and refugee professionals
Upwardly Global's free program has helped over 8,000 immigrant and refugee professionals restart their careers in the U.S. Their program serves 15 states and includes:
One-on-one job search assistance from industry experts
Interactive courses on resumes, interviews, professional English and more
Free top-rated certification programs in IT, computer programming, project management, and more
Exclusive networking events with top U.S. employers
Upwardly Global also provides licensing support to professionals in the healthcare, engineering, accounting, legal, and other licensed fields.
Find out more about Upwardly Global's program and apply today.
Check out these additional resources from Upwardly Global!
Find organizations that help newcomers
In big cities, and even in some smaller communities, you will find organizations that help newcomers train for work. This may be a resettlement agency or an international institute. It may be a project that trains newcomers in certain careers.
Here are some places that train newcomers for work:
Think ahead – train for a career in technology
There are more than half a million computing job vacancies in the USA! Several cities have computer coding programs just for newcomers.
If you already have or want to learn computer skills, think about computer and internet security training, also called cybersecurity. There is a high demand for people with cybersecurity skills, and it will be a good job for the future. You can read more about technology jobs.
Get certification
Perhaps you already have a job skill, such as tiling or plumbing, teaching or nursing? For many jobs in the USA, you need a certificate to show you are trained, so you can do your job in the United States.
To get certified, you will probably have to pass a test. Maybe you will need some training before you take the test.
---
Наша цель — предоставить легко усваиваемую информацию, которая регулярно обновляется. Такая информация не равноценна юридической консультации.