Advice for recent graduates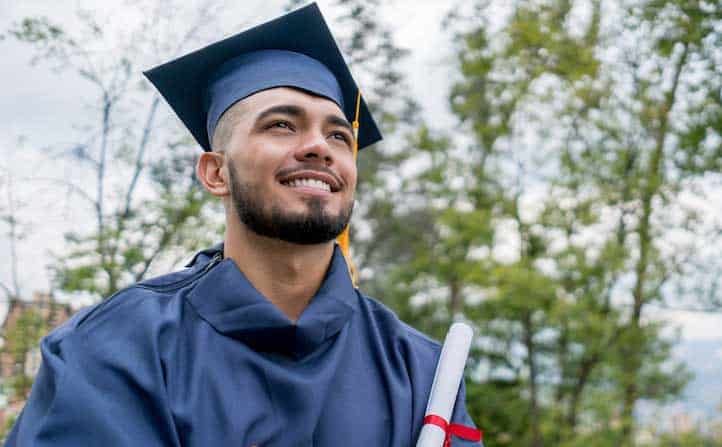 Many refugees and immigrants are graduating across the country.
It's graduation season. People at all levels of education are walking across stages and celebrating the amazing accomplishment of finishing school. Here is some advice for recent graduates.
I took my own walk of pride ten years ago this month. My graduation was the conclusion of four amazing years, during which I studied abroad twice. The entire college experience molded me in many ways, and graduation began a challenging but rewarding professional journey.
When I was interviewed for newspapers during my junior and senior years, my responses gave the indication that I knew exactly what I wanted to do. I have done some of the things I mentioned, such as helping refugee students. However, there are aspirations that I have had to leave behind. Why? They are simply not true to who I am.
With time and experience comes better knowledge of self. At least that's the goal.
As I watch graduates this year, I want them to know that life is full of twists and turns. If life was straightforward, we wouldn't need wisdom. So, as a new graduate, gain the wisdom to know when it's time to take an unexpected turn. Do so with delight and optimism. Holding onto an idea of what your life should be instead of what it reduces one's ability to enjoy it.
By all means, go after your dreams. Dream big!
Set goals and work towards them. But in doing so, stay open to the possibilities that come your way. You might graduate with hopes to one-day impact policy on the Hill only to realize that you would rather be taking care of patients in the emergency room.
In my own journey, I have remained focused on helping people.
I have seen direct results of my work by watching new lives unfold for the people I have served. When I look back at everything I said I wanted to do, this is what it comes down to. Lifting someone up in times of struggle. The path I have taken looks nothing like it did in my head ten years ago, but it has led me to my overall goal.
If you're graduating this year, what do you want to achieve five years from now?
It is an annoying question that interviewers will ask often. It is a valid one as it helps you stay focused on what's important. It cuts away the noise around you so that you remain aware of what turn to take at any given time. If you find yourself changing your mind a few months or years from now, don't hesitate to do what brings the best out of you. I hope this advice for graduates helps you move forward.