My driver's license journey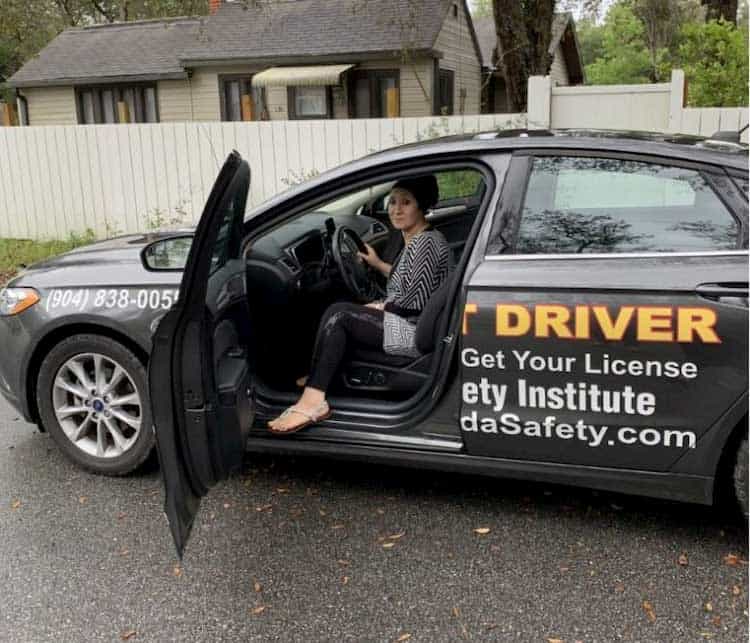 Getting a driver's license can be a long process for native-born Americans and for immigrants.
A newcomer writes about her journey to getting a driver's license and how it improved her life.
Two years ago, when I first arrived in the USA, I quickly learned that taxis are not only expensive but are mostly only available by order. Being new to the country, not having a source of income, and having limited English language skills, I knew I wouldn't be able to afford to take a taxi everywhere I needed to go.
This is when getting my driver's license became a top priority for me. I started my driving license journey by gathering as much information as I could. I learned that there are two simple steps I needed to start this process. First, I would have to take a writing test to get a driving permit, then a road test to get my official driver's license. I was quite surprised to hear about a writing test since that does not exist in my home country. As a result, this information began to stress me out.
Regardless of my English skills, I looked for every possible resource that would help me succeed in getting my driver's license.
First, I got the driver's manual with all questions from the Department of Motor Vehicle (DMV). It was all in English, which appeared a bit complicated to me. Thus, I started looking for more information online. I searched the net and read through so many web pages and websites until I found an audio recording of the questions. The audio helped me study the questions and answers. I was also more aware of the traffic signs and people's driving after being introduced to the audio.
After a hard time studying all the difficult vocabulary, I was not so confident but I wanted to get it done with. I wanted to get my permit and start my driving practice. I learned from my neighbor that I should book an appointment to take the writing test. She actually helped me with that and kindly gave me a ride to the DMV to take the test.
When we got to the driver's license center, I learned that I have the option to take the test in my mother language! Yay!
Unfortunately, it was too late to switch to my mother language during the test because I felt I would have been lost in translation! Based on that, I went ahead and took it in English as I had prepared. It was too confusing, and I felt that the questions were nothing like what I have been studying.
I failed the test and felt so bad because that would require more preparation for a second round. I also felt bad because l had never failed a test in my life.
After I got out of the DMV my driving test hunt started all over again but this time to find an Arabic version of the driving manual.
I couldn't find a hard copy of the Arabic version at the DMV but I was able to locate an online copy of the driving manual.
Finding a translated copy of the writing test questions was a victory by all measures! I started reading through the questions and studying them, I also found some sample tests online and on YouTube. I tried to take several practice tests. I had a second try and luckily, I passed it this time. I started to practice driving for about two weeks at a driving school.
Actually, preparing for the road test was so much easier than the writing test. Especially that it doesn't require a lot of languages! Parallel parking was a bit challenging, but I knew I could master it over time. On top of all, I have some driving experience back home.
The difference between driving on the road in the USA and home is that there are many more traffic signs to learn about and the road rules are firmer here in the USA. I took the road test after two weeks of practice and happily I passed it the first time (I felt that I was the queen of the world!). It was the best thing that had happened to me in a long time.
My life got so much better when I could drive to my English classes, to work, to the grocery store, etc.
I found that preparing for the road test was much easier than the writing test due to the language barrier. Truly speaking, it could be much easier if my language skills were better or if I was told from the beginning that the test was available in other languages.