Keeping busy while learning a new culture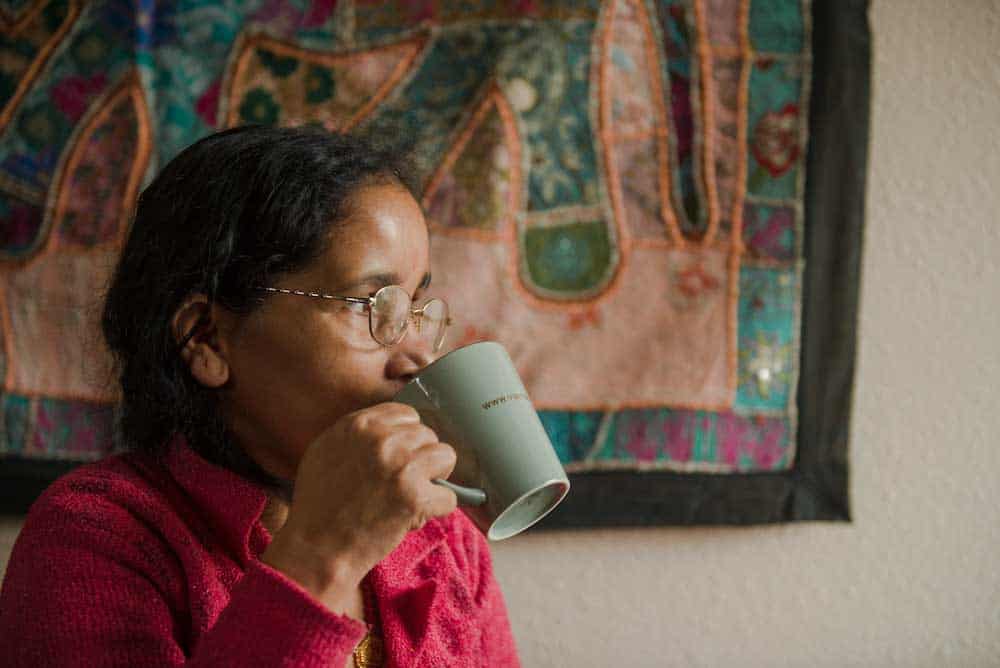 USAHello photo
Senior citizens without many things to do can get depressed, especially if they are still not used to their new culture.
I am a Syrian refugee in my sixties who came to the USA in 2016. I soon found that keeping busy would be an important part of learning to adjust to a new life.
Coming to a new country where people speak another language than mine is not easy at all. I have to let someone translate to me every time I hear or read English words. I tried to learn English as much as I could. There are Arab and Muslims communities that help refugees to learn the language, but I have difficulties in learning and I keep forgetting what I am learning. I found that everywhere I go requires speaking English or sometimes I even have to read some English words to get to where I want to go. This resulted in having depression and staying at my home.
I preferred to stay at home instead of going out and not knowing anyone or not being sure where to go for a period of time.
I felt bored with staying at home, and I had to think of how I can overcome boring. First, I learned how to use my phone. I did not know how to use previously. I only used it when I had to call someone. I learned how to download voice and video call apps, so I could keep in touch with my family members and old friends who live away from me and live in different countries.
Keeping busy by calling my loved people helped me to have conversations and talk, instead of being silent most of my time.
Second, I let my son teach me how to use public transportation in order to go to the Arab and Muslim communities, grocery stores, and so on by myself. Keeping busy in this way helped me to do the staff that I needed by myself and go out of my home to see people.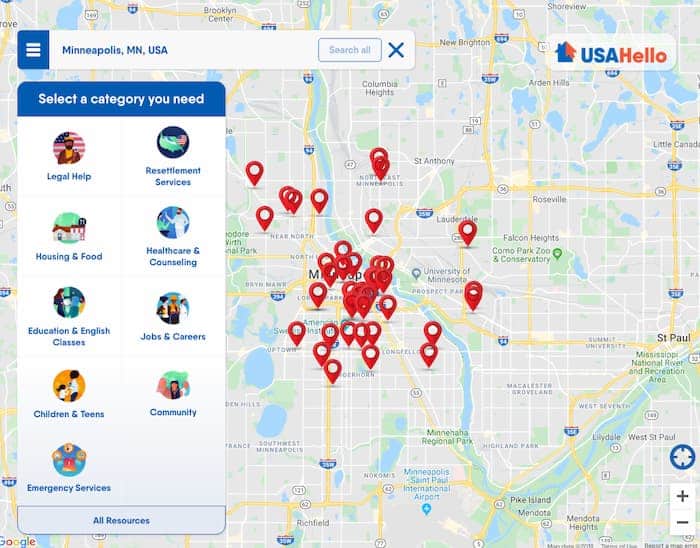 FindHello
FindHello has help and services for immigrants, refugees, asylum seekers, and undocumented people in the USA. Search for job advice, lawyers, healthcare, English classes and other services near you.
Third, I started to go to the Muslim community where the volunteers do events and activities for Muslims.
Keeping busy helped me to communicate with people from different countries, even that we do not speak the same language. We sat and shared our traditional foods together. It was a great experience for me since I learned and tasted other people's food.
I also made new friends, learned culturally humility, and was eager to learn more about the other culture by communicating. I felt that making friends from different countries require to speak fluent English, but I was wrong when I met them. We could communicate by saying a few words and pointing on something to describe things, and we can understand each other.
Now I am keeping busy seeing people and socializing with them instead of sitting at home, most of my time.
In the end, I will say that there is always a solution to every issue you face in your life. Try to be patient with yourself and give yourself a time to think of how you can happy by doing simple doing things.