Roles of family members in America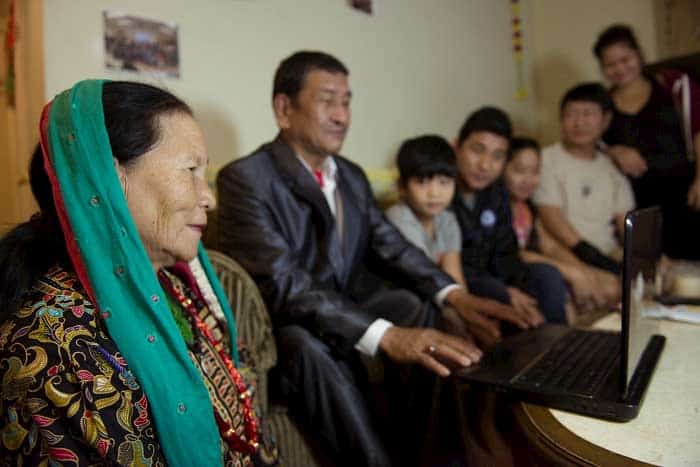 USAHello photo
My wife and I had a conversation the other day about protecting our young children from unsafe sites on the internet.
I told her about a friend's child who was playing a game on his father's phone while sitting right next to me on the couch. He was having fun playing a game on the internet, unaware of the bad language used by other players in the game. Eventually, he will learn to read, and he might start using the same bad language as the other players. My wife and I agreed that knowing the roles of family members can help in keeping children safe.
Refugee parents coming to the USA need to prepare their kids for the future. Knowing the roles of family and having clear expectations can help both parents and children learn about their new community. Here are some tips.
Create family roles and routines
Routines are important to kids and adults. Having expectations will make things easier for all family members. The young and the old will understand what is expected of them as part of the family. Schools, as an example, have many activities after school hours, so knowing where the kids are and when they are expected to be home is important. I visit with families often, and sometimes families think that their kids are at school, but they can be unsure because they cannot check with the school due to not speaking English.
Give emotional and social support
One of the family's important roles is to allow the home to be a safe and peaceful place for the children. A safe space that will enable them to express themselves as they explore new things in their new community. Kids might deal with bullying at school or in the neighborhood, and that can impact their behaviors and grades at school. Parents or trusted adults must be the source of information that the child needs to develop his/her skills in dealing with challenges safely.
Talk about family roles and responsibilities
Every member of the family should have a responsibility within the family, and the parents should make sure that the family expectations are being met. Kids will benefit from seeing their parents communicating as they assign tasks to kids and make sure that the tasks are completed. Children will be able to use those skills as they interact with other people outside the house.
The adjustment to a new culture and community is not easy. Refugee families deal with many new things after coming to America, and getting lost in the busyness of life can happen quickly. Refugees come from communities where the extended family live close to each other and can provide support and direction when needed, but life is different in the US. It is important to remember that a healthy family comes first. With a healthy family and clear family roles, things can be much more comfortable.