The TOEFL exam: things you need to know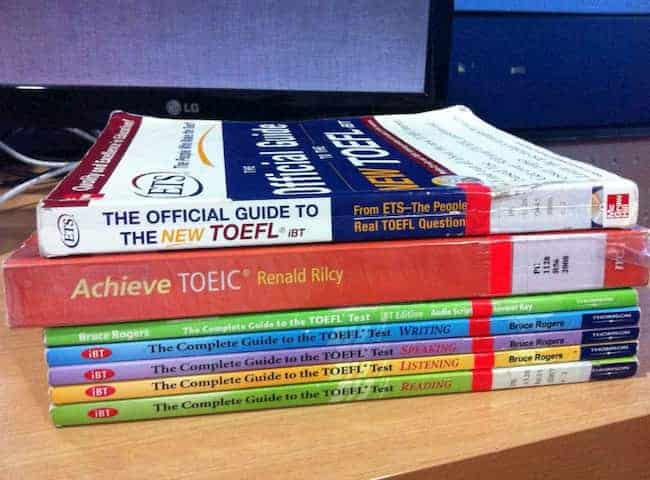 When I started preparing for the TOEFL test, I was very lost.
The TOEFL exam is an internationally recognized test. TOEFL stands for "test of English as a foreign language."
The TOEFL exam is required for most college-level degrees, such as Bachelor's or Master's. if you are not a native English speaker. Each program and university has different requirements for the grades so be sure to check those before you start preparing.
When I started preparing for the exam, I did some online searches and bought the official TOEFL guide, which you can find in most of the book stores such as Barnes and Noble.
The test itself has different sections that you need to be aware of:
Reading
This section takes between 60 and 100 minutes. In this section, you will read some texts and analyze them in writing to assess your writing skills. During this section, you might be asked to define a word, find a false statement, or identify an idea.
Listening
This section takes 60-90 minutes. In this section, you will listen to a short topic and then you answer the questions. This is to make sure that you understand the information that is given to you orally, for example, lectures in school or a conversation between two people.
Speaking
This section takes about 20 minutes. You will have to speak into a microphone to answer some of the questions. This section is to make sure that you can express yourself in English and give good feedback.
Writing
For me, this part was the most challenging. But I practiced for it the most and it went well. You will have to write an essay about a topic that will be given to you. I think it's important to study good vocabulary and practice, practice, practice. Here are my tips for what to learn before you write the essay:
The essay consists of an introduction, body, and conclusion.
Within the body, you must have at least three different paragraphs
In each paragraph, there is a specific idea that you need to talk about in detail.
You also have to use transition words in each paragraph, and you can find those online.
The TOEFL score comes in sections. You can score in each section a maximum of 30, which is a total exam of 120.
Maybe you will not score the required grade from the first try, and this is totally fine. Do not be discouraged. It is an opportunity for you to see how the exam looks like, the test level, and your ability to prepare.
I took the TOEFL exam several times before I was able to score the required grade.
You will need 3-4 months to prepare for the test and there are many websites online where you can practice. Also, some universities and colleges offer practice classes. Ask locally and in your community.
Time management is very important when you prepare for TOEFL. You need to set up at least 2-3 hours daily to practice, write an essay on a topic and learn new vocabulary. By doing so, you are giving yourself a chance to score higher and develop your studying skills.