Taking action is so important. You did that today. Thank you.
Let's keep the momentum going…
5 ways to support refugees and immigrants
USAHello is a non-profit that relies on donations and grants for our programming. You can help us raise $10,000 to support our translations. We know that offering reliable and practical information in a person's first language can be crucial to their success in the USA. Unfortunately, translated materials are often hard to come by because they are costly. You can help us overcome cost barriers to expand our translations in Ukrainian, Pashto, Dari, and other emerging high-need languages.
USAHello is run by a small and dedicated team with big goals. You can help us reach those goals. We offer a variety of opportunities that can be done remotely and when you have spare time. We welcome people of all skill levels and interests. We are always excited to find individuals who can support our tech development, content writing, and social media outreach.
FindHello is our service finder app that helps connect newcomers with nearby resources. You can help us by checking the resources listed in your area. If we are missing anything you can suggest new resources easily.
You can help us share a message of welcome with our Hello shirt. A unique design stating "Hello I'm glad you are here" with hello translated into various languages throughout. All proceeds go directly to USAHello.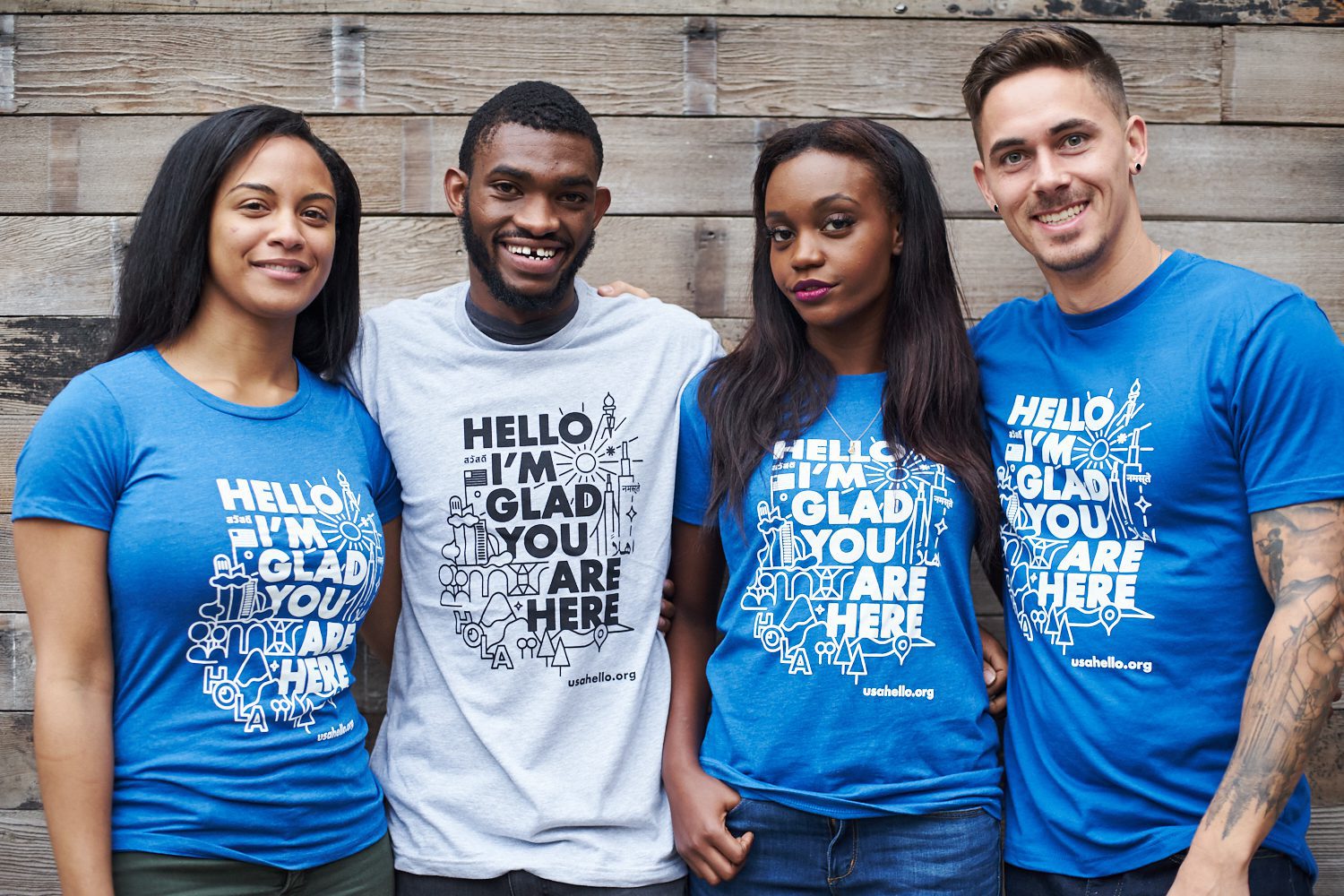 You can help us share information on social media. Come join us in these online community spaces. Share these opportunities to help refugees and immigrants with your friends!
Thank you for sharing a message of welcome with refugees!
USAHello has over 1.7 million people using our resources annually. We will be sharing a link to the message board on our website and social media to ensure your message is received.
And a big thank you to USA for UNHCR and Verizon for helping make this event happen!