Register to vote!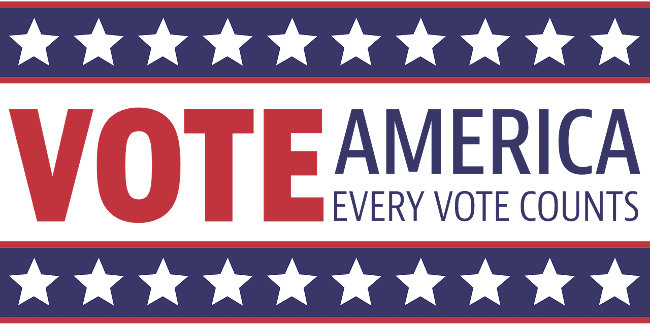 A very important election is coming up in the USA this fall. Find out how you can register to vote.
If you are an American citizen, you can register to vote. In 2020, you will be voting on several races. The most important thing that voters will decide is who will be President of the United States for the next four years. But there are many other important positions to decide, such as your Representative and Senator in the US Congress. You will also vote to elect people in your state and community. You might have to decide on new laws, too.
Every state is different
Rules about voter registration deadlines, how to vote by mail, and what time voting locations close, are set by each state. If a friend or family member tells you something about voting where they live, it may not be the same for you. Elections are run by the Secretary of State in each state, and their websites are the best source of rules and information.
Make sure you register to vote!
You must register to vote (except in North Dakota). If you aren't yet registered, you can register now, but you must be a US citizen to register. If you already registered, it's a good idea to confirm that you are still registered, even if you just voted recently.
Voting by mail
In the last presidential election, about 25% of people voted by mail. Voting by mail is also called "absentee voting." COVID-19 is making many more people decide to vote this way because they feel it is safer than going to vote in person. This year, you can vote by mail in 48 states without any reason. The other 2 states, Texas and Mississippi, require a reason other than fear of coronavirus.
The piece of paper where you mark your votes is called a ballot. In most states, you have to apply for a ballot to be mailed to you. In other states, the ballot will be sent automatically.
When you receive your ballot, make sure to follow all of the instructions. Most states require your signature on an outer envelope. You have to return the ballot by a certain time. In many states, this is a date before Election Day (November 3).
Voting in person
If you choose to vote in person, you may have to wait a long time to vote—maybe longer than the amount of time you can be away from work or home. However, in some states, you can vote as early as two weeks before Election Day. Usually lines are shorter, so we strongly recommend this option. Find out more about early voting in your state.
You will want to wear a mask to protect yourself and others, and you might want to bring a folding chair, food, and water to prepare for a wait!
Ask for help to register to vote or about how to vote
It is your right as an American citizen to register to vote and to cast your vote. Many people want to help you to do that:
The U.S. Election Assistance Commission provides good information about voting in 7 languages.
You can call or write to your local election office with any questions.
You can also call the independent Election Protection group at 866-687-8683 with questions or to report a problem with voting.
You can find answers to some of your question about how to register to vote or how to vote on USAHello's voting page.
Thank you for registering to vote!
It is important that our government represent its people. When you vote, you are doing your part to make sure that people in power make laws and spend money the way you think they should.
Jesse Friedman works with the OSET Institute, a non-profit that creates public software to administer elections. He is also Treasurer of the Board of Directors of USAHello. He lives in Portland, Oregon, one of five states that always votes by mail.