What is HiSET? A guide to the exam.
The HiSET® is a high school equivalency test. Some states offer this exam instead of the GED®. It has 5 different subjects. Learn what is on the exam. Find information on how to take the exam and get tips to prepare.

---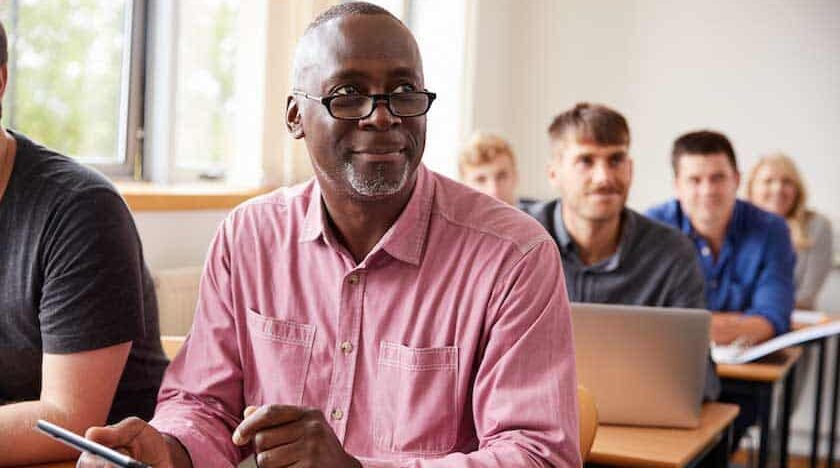 What is HiSET?
HiSET is another way of saying High School Equivalency Test. HiSET is an exam that shows that you have the same knowledge and skills as someone who completed high school in the USA. When you pass, you get a High School Equivalency Credential.
Why is the HiSET® exam important?
Adults who do not finish high school in the USA have fewer options for jobs and can not go to college. Passing the HiSET exam gives you a diploma that is equal to a high school diploma. The HiSET diploma can help you get a better education and improve your career opportunities.
Who can take the HiSET® exam?
You must live in one of the 23 states that offer the HiSET. Find out which test is offered in your state. If the HiSET is not offered in your state, you can still get a high school equivalency diploma by taking the GED test.
Each state that offers the HiSET has different rules. In many states, you can take the exam if you are 18 years or older and have not completed high school. In some cases, you can take the exam if you are 16 or 17 years old. Some require that you take preparation classes before the exam.
You do not have to be a U.S. citizen to take the HiSET exam. You will need to show proof of identity. In some states, you will also need to show proof of state residence.
Get the specific state rules. Some states need proof of COVID-19 vaccination or a negative test result.
What is on the HiSET® exam?
The HiSET tests you on 5 subjects: reading, writing, math, science, and social studies. These are separated into 5 different subtests. Each has multiple-choice questions. The language arts subtest also has an essay question. You can take the tests in English or Spanish.
Subject

Format

Time

Tests you on

Language Arts – Reading

50 multiple-choice questions

65 mins – English
80 mins – Spanish

Ability to understand reading materials from books, articles, speeches, or letters


Language Arts – Writing 

61 multiple-choice questions
1 essay prompt

120 mins

The multiple-choice questions test your ability to review text. The essay shows your ability to write and share your ideas

Mathematics

55 multiple-choice questions

90 mins

Understanding of math concepts including algebra and geometry. You can use a calculator for this part

Science

60 multiple-choice questions

80 mins

Use of scientific ideas and reading graphs, tables, and charts. Explores biology, physics, and geology

Social Studies

60 multiple-choice questions

70 mins

Knowledge of history, political science, psychology, sociology, anthropology, geography, & economics
The entire exam takes a total of 7 hours to complete. Each section takes 60-120 minutes. You can take each subject test on different days over several months.
How can I prepare?
USAHello offers a free online class to help you prepare for the HiSET or GED. The online class is split into 4 sections: social studies, language arts, science, and mathematics. You can take the class in English and Spanish. It is available from your computer, tablet, or mobile device. Study at your own pace when you have free time.
You can also take our free online practice test. There is one for each subject: social studies, math, science, and language arts.
Get tips for answering multiple-choice questions.
Visit the HiSET website for more studying tips, sample questions, and practice tests.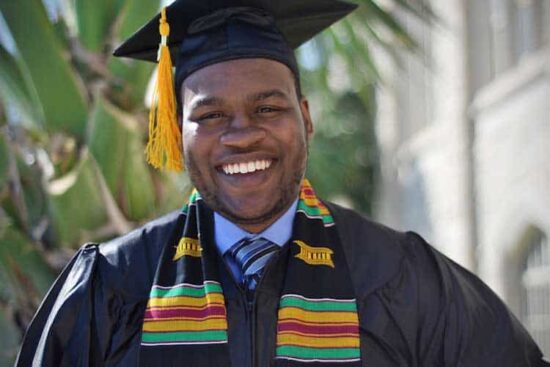 دورات ®GED مجانية على الإنترنت
ادرس للحصول على اعتماد GED® أو HiSET عبر الإنترنت حتى تتمكن من الذهاب إلى الجامعة أو العثور على وظيفة أفضل.
أذهب إلى الدورة
How do I sign up to take the HiSET®?
You have to create a free account with the official HiSET website to schedule a test date and pay for your test. You will need to provide your name, date of birth, gender, email address, mailing address and phone number to get started. A social security number is optional. You do not need to pay until you are ready to make a test appointment.
How do I schedule and pay for the HiSET®?
Once you are ready to take the test, you can schedule your testing appointment in one of three ways:
online through your HiSET account
by contacting your test center
by calling ETS Customer Service at (855) 694-4738
You can take each part of the test on different days and decide which test or tests you want to take first. You will need to choose the location, date, and time. The entire test takes 7 hours and 5 minutes.
You will have to pay a fee to schedule the test. The base fee for each of the 5 subtests is $10.75 for a computer test or $15 for a paper test. This does not include the additional state fees. These extra fees range from $5 to $20 per subtest. You can pay by debit, credit card, or PayPal. They do not accept cash but do offer other options.
Where can I take the HiSET® exam?
You can take the HiSET on a computer or on paper at a testing center. Find a test center close to you.
Some states also allow you to take the HiSET online at your home. You must have a computer, webcam, internet and a private room to take the HiSET online in your home. You must download the ETS secure test browser and pass an equipment check before you can take the test online.
How can I get ready for test day?
Make sure you have signed up for the test and paid.
Confirm the location and time of your test.
Get plenty of rest before the day before your test.
Eat breakfast or lunch before your test. You will not be allowed to bring food or drink with you.
Remember to bring your photo ID to the test. Check what documents your state requires.
Bring a calculator if you are taking the math or science test.
Arrive early at the test center.
Trust yourself and do your best!
What score is passing?
To pass the HiSET exam, you have to choose the right answer to a certain number of questions. Those right answers will give you points. The total possible number of points you can get on all the five subtests together is a score of 100.
Each state has its own standards for what is passing. Most states follow the HiSET passing criteria:
Score at least 8 out of 20 on each of the 5 subtests
Score at least 2 out of 6 on the essay
Get a total score of at least 45 out of 100 for all of the subsets combined
How can I check my scores?
HiSET will post your official test scores to your online account within 3-5 business days for computer tests and longer for paper tests.
If you take a multiple choice exam on a computer, you will see your score on your computer screen after completing the test
If you take the writing exam, you will have to wait for the test center to grade your essay first
If you completed your test on paper, the test center will grade your exam and post your score online
Can I retake the HiSET® exam?
If you don't pass a subject test, you can retake each test two times in a 12-month period.
How can I get my HiSET® transcript or diploma?
Once you pass the test, your state will issue you a high school equivalency certificate or high school equivalency diploma. You can request them through your state.
---
نهدف إلى تقديم معلومات سهلة الفهم يتم تحديثها بانتظام. هذه المعلومات ليست نصيحة قانونية.