The GED exam gave me a second chance at the American Dream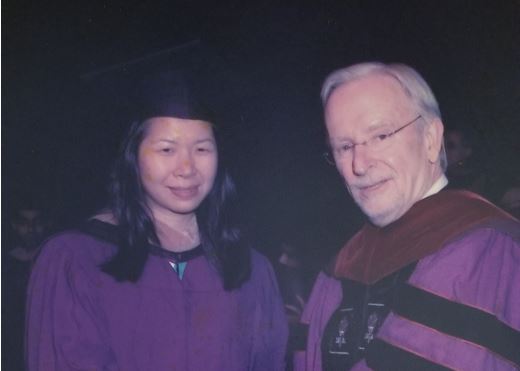 My name is Jeanna and I am an immigrant. When I moved to the United States, I was 6 months away from graduating high school.
My family and I had waited a long time for this moment. I naively thought I was just going to be able to finish school in the USA. But I had just turned 18 years old when we immigrated, and when I went to enroll at a local high school, I was told that I was over age and could no longer attend a regular school.
I felt very helpless and lost in this foreign land that I obviously didn't know much about. My parents, like many new immigrants back then, didn't speak English.
As the oldest of three children, I felt a big sense of responsibility to figure things out.
This was in the early 1990s. Access to information was still restricted to very few places, like libraries. The technology we have today that allows us to look up information online anytime we want was not yet widely available.
I eventually visited a local community college and was told that if I wanted to go to college, I might still be able to if I took the GED exam. I didn't know what that was. But if that was the only way for me to go to college and have a better chance to succeed in this country, I was determined to do it. I got some self- study books from the bookstore and studied whenever I was not working at my part-time job as a salesperson in a jewelry store. When I was ready, I took the exam.
I was the first person in my family to attend college. Today, I have a master's degree in Finance from NYU, which is a top-rated business school. I have also obtained several professional licenses so my academic credentials can be as strong as anyone else. I have a wonderful and rewarding career advising one of the most prominent families in the United States.
I would be lying if I told you it has been easy – because it hasn't. But passing the GED exam really allowed me to continue my education and led to better opportunities.
Whenever I look back at my journey, I think of all the obstacles that newcomers like my own family have to overcome.
Certain things should have been easier and more accessible, like better information and guidance for newcomers to help them navigate the new environment. Learning and adapting to a different social and cultural system can be exciting. But it can also be terrifying when your resources are limited.
This was not the first time my family and I had to adjust to a new country. We had moved from China to Honduras when I was 8 years old. So leaving behind what is familiar wasn't a new experience to us. But it was still difficult and scary to have to start all over again.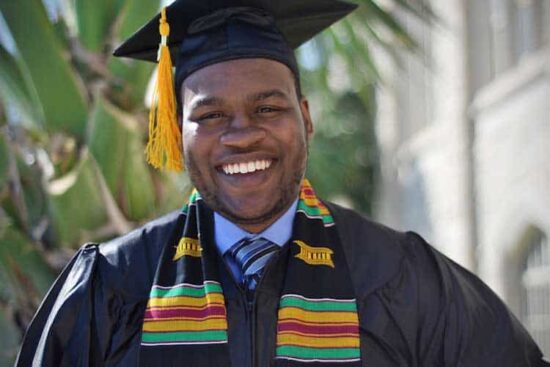 Free online GED® classes
Study for your GED® or HiSET credential online so you can go to university or find a better job.
Go to the class now
Maybe you are reading this and thinking about how to further your education in the USA.
If the traditional route of completing high school is not available to you, consider taking the GED exam. Today, there are many online resources that may help you with this. For example, USAHello provides free online GED preparation classes you can take anytime.
If you are a newcomer, no matter what your legal status and circumstances, I believe we all have one wish in common: to succeed in this country as we try to make a new life for ourselves and our families. For me, taking the GED exam and having that certificate allowed me to go to college. It was the key I needed to unlock the first door, which opened up to many other possibilities.
I feel very fortunate and grateful that there was and still is an alternative way of achieving higher education in the USA for those of us who have to take a different path.
Jeanna Lui earned her MBA in Finance and Accounting from NYU and is now a certified financial planner, licensed tax practitioner, and a director on the board of USAHello. She speaks English, Spanish and Cantonese.