Temporary Protected Status (TPS) and Deferred Enforced Departure (DED) are two different programs that help people from certain countries who have suffered natural disasters or are facing uncertainty. Read the latest updates for all TPS and DED programs. Find information about your country's TPS or DED: Burma (Myanmar), El Salvador, Haiti, Honduras, Hong Kong, Liberia, Nepal, Nicaragua, Somalia, South Sudan, Sudan, Syria, Venezuela, Yemen. Learn about your options after TPS expires, online filing, and how to find resources.
---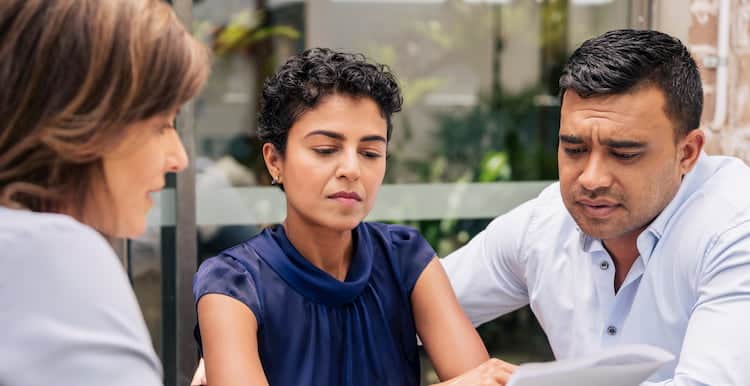 NOTICE: First-time TPS applicants and TPS beneficiaries re-registering can now file for TPS online; this includes filing Form I-821, Application for Temporary Protected Status and Form I-765, Application for Employment Authorization.
What is Temporary Protected Status (TPS)?
TPS offers protection to people in the USA who cannot safely go back to their homeland. This may be because of conflict, natural disasters, or other extraordinary and temporary conditions.
TPS applies to some people from twelve countries; below, you will find a list of designated countries. You'll need to file Form I-821, Application for Temporary Protected Status, to apply for TPS.
On June 7, 2021, the Supreme Court ruled that TPS holders cannot apply (under most circumstances) for a green card if they entered the U.S. without inspection at the border. This ruling does not impact your TPS status. It is still valid until the expiration date.
If you are a TPS holder and entered the U.S. with a visa and then overstayed your visa, you can still apply for a green card.
Online Filing
First-time TPS applicants and TPS beneficiaries who are re-registering can now apply for TPS online.
You can request an Employment Authorization Document (EAD) by submitting Form I-765 with Form I-821, or you can submit Form I-765 separately later. Remember, filing both forms together may help you receive your EAD faster.
To file Form I-821 online, you can visit my.uscis.gov. You can also go to the USCIS TPS page.
What to do if you already filed a paper form?
If you filed Form I-821 or other USCIS forms on paper, you could create an online account to track the status of your submission.
Applicants who filed paper forms can reference the Account Access Notice that USCIS mailed them to learn to link their case to their online account.
What are the benefits of TPS?
TPS allows you to:
Stay in the United States legally.
Get a work permit to be able to work in the USA.
Apply for travel authorization outside the USA.
Be protected from deportation.
TPS does not give you citizenship or a green card. TPS holders can stay in the USA for at least six months at a time. Some TPS holders have been allowed to stay for more than ten years. This is because their TPS designation is extended by the U.S. government.
What is Deferred Enforced Departure (DED)?
DED is like TPS. DED is granted through the President's power in foreign relations. Under DED, individuals are protected from deportation and can request work authorization.
Liberian nationals and people from Hong Kong are currently protected under DED.
TPS and DED by country
Burma citizens in the USA are now eligible to register for TPS. It will be effective for 18 months, from May 25, 2021, to November 25, 2022.
TPS for El Salvador has been extended and now expires on December 31, 2022.
A new designation for Haiti has been announced. It applies to Haitians who have been in the U.S. since July 29, 2021.
TPS for Honduras has been extended and now expires on December 31, 2022.
On August 5, 2021, the Biden Administration announced an 18-month DED for certain Hong Kong residents. Hong Kong residents who are present in the USA as of August 5, 2021, cannot be removed for the next 18 months.
DED for people from Liberia ends on June 30, 2022. DED holders now have a path to permanent residence in the USA. They must apply before Dec. 20, 2021.
TPS for Nepal has been extended and now expires on December 31, 2022.
TPS for Nicaragua has been extended and now expires on December 31, 2022.
USCIS extended and re-designated TPS for Somalia for 18 months. The re-registration period for TPS Somalia recipients runs from September 18, 2021, to March 17, 2023.
TPS for South Sudan expires on May 2, 2022.
TPS for Sudan has been extended and now expires on December 31, 2022.
TPS for Syria expires on September 30, 2022.
On March 8, the Biden administration designated Temporary Protected Status for people from Venezuela. The TPS is for 18 months, until September 2022.
TPS for Yemen that initially was to expire on September 3, 2021, has been extended for 18 months; now, it will expire on March 3, 2023.
What should I do when my DED or TPS is expiring?
Make sure to read the page about your country's TPS or DED. Follow these easy steps:
Find out if your TPS designation has been extended.
If the TPS for your country is extended, find out the registration date by going to your country's page on this site.
Visit the USCIS Temporary Protected Status website for more information.
You may be able to renew your TPS or DED on your own if it is extended. If you do not know how, seek legal help from a professional who specializes in immigration.
Read more information online:
Find immigration resources in your community
Please use our FindHello database to look for organizations in your community that help with immigration matters and legal advice. You can access this information by downloading our FindHello App.
The Informed Immigrant database also lists hundreds of organizations, state by state, that help immigrants.
Immigration Law Help is a project of the Immigration Advocates Network and probono.net. This database includes immigration legal services across the country.
The information on this page comes from the Department of Homeland Security, the Federal Register, USCIS and other trusted sources. It is intended for guidance and is updated as often as possible. USAHello does not give legal advice, nor are any of our materials intended to be taken as legal advice. If you are looking for a free or low-cost lawyer or legal help, we can help you find free and low-cost legal services.