Choosing a college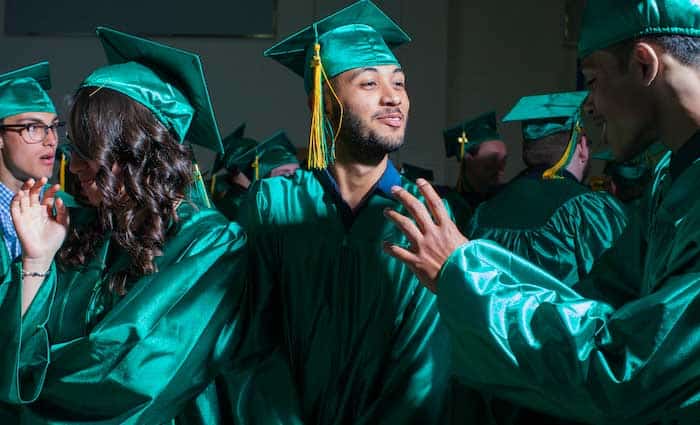 There are so many colleges in the United States.
Choosing a college is a big decision. Education is a top priority for refugees and immigrants. With better education, we make more informed decisions that improve our lives. But with so many choices, it's easy to get lost when you are choosing a college. For example, should you choose a two-year or four-year college?
As a college student myself, I made a lot of decisions when choosing a college. I'm currently a junior in college, majoring in Media Studies. One day I hope to run my own media production company or work in marketing in the nonprofit sector. I hope my experience will help you navigate through your choice.
Choosing a college: private or public?
When I first started college, I had to figure out if I wanted to go public or private college. Private schools tend to be smaller and more expensive. Public schools are run by the government and the fees are usually lower. I chose to go to public school for my first semester, but then I changed to private school. I prefer the small-class atmosphere, where the teacher gets to know you personally and helps you succeed.
Choosing the location
Location is critical, and it can make people sad or happy. I wanted to stay close to my family and the community that I grew up in, so I chose a local college. This gave me the opportunity to live with my family and go to school. Other people choose to go far from family or their home town. You can choose a location that fits your lifestyle. Many students choose to live on campus because it helps them focus on their school work and it's easier to connect their professors and classmate.s
The cost of college
What about the cost? That will affect your decision. The cost of higher education is high and still rising. You will want to find a college that fits your budget. Two-year colleges are cheaper than four-year colleges. I chose to go to private school, so my school is more expensive. But I work part-time and use my financial aid money (FAFSA) to cover my tuition. You can also apply for scholarships to help with the cost.
Choosing your major
Choosing a major is one of trickiest parts because every college offers so many academic programs. I changed my major two times before settling on multi-media production. Because of my experience, I would suggest figuring out your major earlier! It will save you time, money and energy. You can see all your choices in the catalog for your school. Once you choose your major, you can register for classes you need.
Once I had made my choices, I prioritized my education so I can do well in class and finish up my education. I am now a junior in college and with support, hard work, and dedication, I will be able to graduate next year. I wish you the best in your academic pursuits and your life in America.