Pregnancy and motherhood as an immigrant mother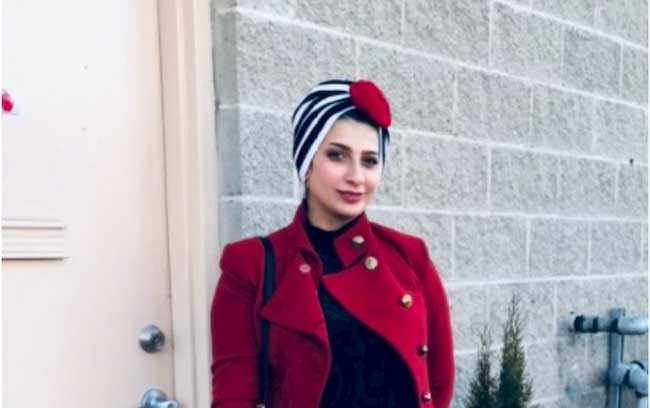 An immigrant mother talks about her experience with pregnancy and motherhood.
Heaven beneath mother's feet – I used to hear those words when I was young and always wondered, what does that mean? I am Marwah. I came to the United States in 2015. I would like to share my experience of motherhood with you, all the challenges and difficulties that I faced as an immigrant mother, as well as the positive things that I learned throughout my pregnancy.
As a newlywed, I had a dream of making a family with the person that I always loved, after we got married and had our lovely wedding party. The honeymoon was the best time of my life.
Two months later I got pregnant and I was full of excitement and happiness. We were so happy and it was a whole new experience, my body started changing and I started to adapt to the new situation.
The first visit to the doctor was the most exciting one. They were so kind to me and they provided me with a free medical consultation. They provided me with a lot of information's that helped me a lot during that time. Everything was going well until I had my second appointment with my doctor. At that appointment I received my first ultrasound – then we received bad news. The doctor informed us my fetus had no pulse. It was devastating news and all my dreams simply crashed, I went through a harsh time that took a lot for me to cope with that situation.
I lost my baby. I was devastated.
The only person that stayed by me and helped me was my husband because I was a new immigrant and I had no family and no friends around to help me.
Life goes on. I asked my parents to visit me in the USA so I applied for a visitor visa for them to visit me. At that time the US embassy in Baghdad was closed due to terrorist threats so they had to go to the north of Iraq in Erbil for their interview. They flew over to Erbil and they had their interview and luckily they got their visa, within a couple weeks my parents were here, I was so happy and felt so supported. We had a little tour on the East coast then we took a short vacation to visit my older sister, who lives in Florida. It was the best time ever we had a nice family gathering, simply I was so happy.
As you know nothing will last forever so the short vacation was over and I had to go back to New Jersey and my parents had to go back to Iraq, I was missing my parents like no other, but they had to go back to Iraq to look after my brothers and my little sister.
Once again, life went on and I was pregnant again. It was a very difficult feeling because I was so afraid that the previous situation might happen again, a thousand thoughts were running in my mind, and I was praying the entire time.
As my due date got closer I had a thought to apply again for a visitor visa for my mother to come over and help me out, since I had no experience whatsoever and not that much help. She booked her flight, but three days prior to her departure, President Trump signed an executive order to ban people from seven mainly Muslim counties from entering the USA. I was very disappointed that my mother lost her flight.
I had an early birth. I was admitted for five days and I ended up with C-section.
I want to mention something – I got treated at the hospital like a queen – everyone was so kind to me. During that time I got lucky because all of our prayers were answered by all of the great people in the USA who helped me and showed their support for refugees. Finally, my mom was able to come because the travel ban was overturned. She flew over and met me at the hospital the same day that I was discharged.
We went home together as a family.
My mother stayed with me for two months, and she was a big help. She taught me everything I needed to know about looking after a newborn baby. Now I feel I am ready to teach another immigrant mother how to look after a newborn baby! My little son is four months old and he is my life.
From all of these experiences, I did learn a lot and here is the advice I have for an immigrant mother, and for all moms.
Being pregnant is hard; being pregnant and away from your family is much harder. Here are some tips I followed and it did helped me a lot stay busy and made my pregnancy much easier and healthier.
Tips for an immigrant mother
Get exercise
Go on walks!
Learn about pregnancy
Take folic acid
Take prenatal multivitamins (and watch out for too much vitamin A)
Stock your fridge with healthy foods
Do not drink too much caffeine
Pay attention to the fish you eat
Create and follow an exercise program
See your dentist and a lot more
Go shopping at second-hand stores to find low-cost items for your baby
It is fun to shop for clothes and things for your baby. Even if you do not have very much money, you can find fun and cute baby items at second-hand stores like Goodwill for very little money.
Ask for help if you are an immigrant mother
Finally, and most importantly: when we are new to a country, we cannot do everything alone, we need to be able to ask for help. It is very hard to be alone when having such a sad time. I was able to have my mom come to visit me and give me support and I also was lucky to have such good care from the hospital.
When we don't have a family to help us or any friends, we are vulnerable. This means, if you are an immigrant mother, you must tell people you are lonely and you need help.
These things will help you be a great MOM.