Going to college is an exciting step in life, but there is a lot to do. It is important that you makes a good college application. Read about college requirements, types of college, and how to fill out a college application.
---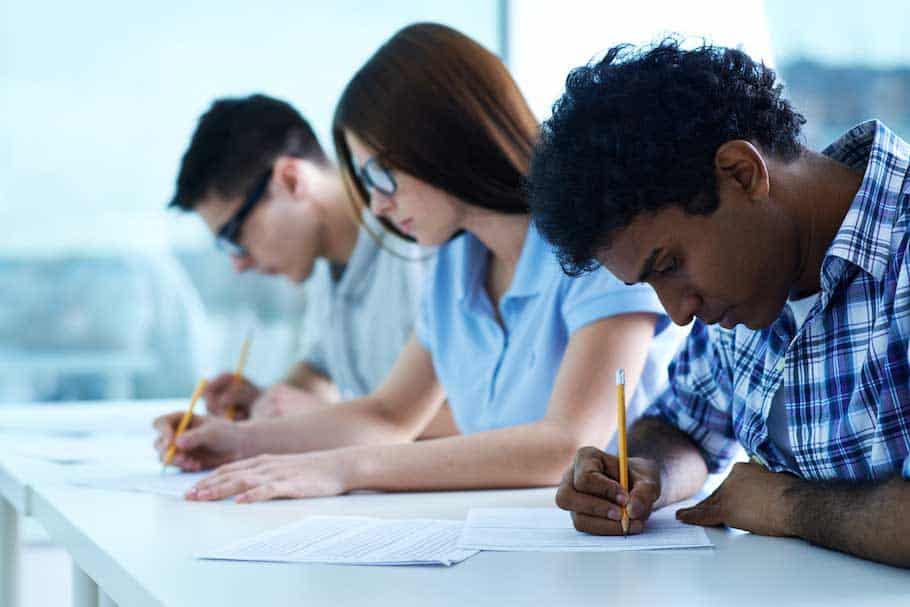 In the USA, people often say "college" or "school" for university and other education after high school. Getting into college is a long process. You can increase your chances by studying hard and being active in high school. Even if you are a great student and have done well at activities, you still need to make a good college application. It is a long process. First you must figure out what kind of college or university you want to attend. Be patient and get the right information ready. It will help you get into the school you want.
Start preparing for your college application in high school
Start preparing while you are in high school. The most important thing is to get good grades in high school. You should take part in extra activities, too. This means clubs, sports, and extra classes. Colleges will also look at your volunteer work. They want to know that you are "well rounded." This means that you are successful in many things, not just school.
College application and admission requirements
To be admitted to a 2-year college, 4-year college, or university, you will need a high school diploma. If you did not graduate from high school, you can take a high school equivalency test instead. This is a long test about the various topics taught in school. If you pass, it shows you have enough education to go to college.
You can earn your high school equivalency diploma (called GED® or HiSET or TASC) at community colleges. You can also go to evening classes for immigrants and refugees, or take our free GED preparation class.
Undocumented students
Undocumented students attending college must navigate an ever-evolving landscape. Learn about legal protections, financial aid, and selecting a school that will give you the support you need while you are undocumented.
Which type of college should I apply for?
There are many college options to choose from. Where you go will depend on what you want to study and how much money you can spend. You will need to decide if you want to move or stay with your family.
Community college
Community colleges focus on career skills. Students who graduate from community colleges often receive certificates or associate degrees. Associates degrees take around 2 years of study. Community colleges can help students gain important skills to begin careers offering a living wage. This means any jobs that pay people enough money. Living wage also means you would not need 2 jobs or help from the government. Some community colleges have programs to help students transfer to 4-year colleges.
Community colleges are smaller than universities. They are in both small towns and big cities. Community colleges let students attend part-time. They are also cheaper than universities.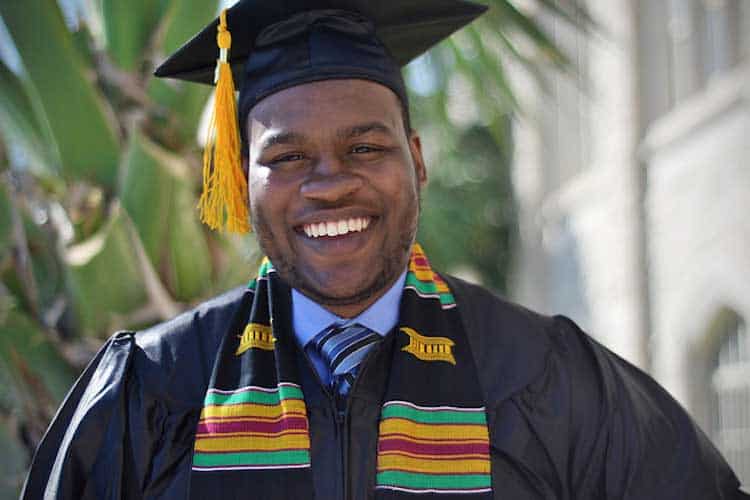 د وړیا انلاین GED® ټولګي
د خپل GED®، TASC، يا هم HiSET باورليک د لاسته راوړلو لپاره انلاین زده کړه وکړئ تر څو وکولی شئ چې پوهنتون ته لار پيدا کړئ او يا هم ښه دنده پیداکړئ.
ټولګي ته ورشئ
College and university
Many Americans go to a 4-year college after they finish high school. A university is a college that offers not just undergraduate (bachelor's) degrees but post-graduate degrees too (master's or PhD). Bachelor's and master's degrees will help you get a better job when you graduate.
Universities and 4-year colleges are harder to get into than community colleges. You will have to pass tests to enter. The most common test you need to pass is called the SAT. It tests your reading, writing, and math skills.
Public and private
Colleges can be either private or public schools. Private colleges cost a lot more money than public colleges. However, private colleges may also have more scholarship money available. They have smaller classes so students get to talk to teachers more.
How to apply and fill out your college application
You can start filling out college applications in October the year before you want to start college. College applications need to be finished by January. It takes a long time to fill out applications. You should start early and fill out 6 to 8 applications.
College applications cost about $40 each, so only apply to schools you really like. Colleges that are known for having the best education can be very competitive. This means that many students apply but most don't get in. If you are applying to very competitive schools, you may want to apply to some schools that are easy to get into as well. This is in case you do not get into your first choices.
If you know which college you want to attend, you can look on its website to learn about how to apply. This is what you need:
A filled-out online application form
A personal statement: this is an essay about why you want to go to this school. It is also a chance to talk about your skills and grades.
Two or more letters of recommendation: letters from teachers or people you have worked for. These letters will say why the school should let you in.
High school transcripts
Test scores: for university, you will need to take an SAT or ACT test. These are tests on all the subjects you learned in school. A good score will help you get into college
If you get in
You will get a letter or email telling you that you have been accepted. This will happen between March 1st and May 1st. If you got into more than one school, you will have to decide where to go. Think about costs, location, and how good the education is. Tell the schools yes or no as soon as you can. Some students get on waiting lists, which means they will only get a spot if someone else doesn't want theirs. Replying early will help the other students (or you) know if they can go to that school.
If you don't get in
Some students do not get into college the first year they apply. If you do not get in, there are options.
Some colleges offering rolling admissions. This means that they do not accept all the students at one time. Instead, they accept students one at a time until all the spots are gone. If there are spots left, you can apply to these schools in the late spring or summer.
You might decide to take a year off and work to save money. You will have time to research colleges and decide where you want to apply next year. You can also try to get an internship or do volunteering in the field you are interested in. An internship is an unpaid job. This experience will help you get in the next time they apply.
Applying for college can be a long process. Take it step by step. Even if you or your child don't get in, there are other options.