Finding jobs in America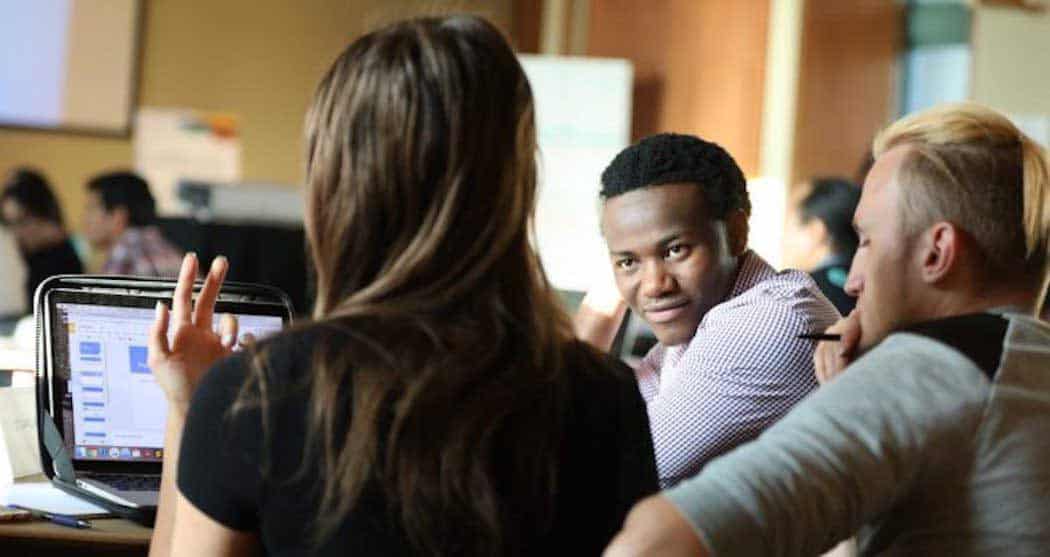 Finding jobs in America can be difficult for a college graduate.
It is important you stay persistent and do all you can to better yourself when you are a graduate looking for jobs in America.
When I was a teenager, it was fairly easy for me to get hired for a job. I began working when I was fifteen years old. I passed most of my interviews and I have been hired on spot for some of the job interviews I have done.
However, it all changed after graduating from college. Applying for professional jobs come with great odds for many refugees and immigrants in America.
Finding jobs in America is easy. Getting hired is the challenging part!
Fresh out of college, I began looking for jobs. Like everyone else, I wanted a job that would help me start life, not survive it. In addition, I launched my speaking business and wanted a flexible job that would allow me to build my own brand.
Always do some research about the job you want to work.
I began doing some research about what kind of job would fit me the most. From part-time and night jobs, I looked at all options. I got hired to work for a plant that produces animal vaccines. This was a great job, but it did not meet my needs. I wanted something that could help me grow professionally. Afterall, I was on my way to establishing my speaking brand as an Inspirational Speaker.
My experience of applying for a substitute teaching position.
After much consideration, I chose to apply for a substitute teaching position for my school district. I had met all the requirements including having a college degree. In most states, to become a substitute teacher requires a college degree. As a college graduate, whether you are starting a business and need something flexible. Or whether you are still looking for a job, but need something to bring you some income. To become a substitute teacher is the way to go.
Applying for a substitute teaching position was great. I felt really good. Especially, when I used to skip classes and not care for school when I was a teenager. It became more than a side job that I would do to get by. It became part of my mission in life. To be able at any moment to make a significant difference in someone's life because of my action.
The unspoken language refugees and immigrants face when looking for jobs in America.
One month later after applying to become and a substitute teacher, I received an email of rejection. I could tell that the email was written to be sent to everyone who was not qualified for the job or those who got rejected. It was sent by a computer system.
I could not stop thinking what could have had been the main reason for not getting the job.
Could it be less experience? Could be less education? I wanted to find out. Unlike many of us who just move forward and apply for other jobs, I gave myself a challenge. To find out the main reason why I couldn't get the job so I can improve myself. I was convinced that I was qualified had all the requirements. Afterall, I needed a job, and I was determined to find out how to get one.
One month later, I was back in my hometown. I called my school district and arranged a meeting with my former high school principal, now the Assitant Superintendent. I dressed well knowing that this was a serious matter to me. In other words, I was ready to face them and allow my pain to be visible and re-evaluated. Most of the refugees do not like to show how they feel or to expose what is really happening. As result, they move on fast and try to find other new ways, not bothering to attempt to challenge the status quo.
Change is inevitable, it must take place when it's time to.
I sat down with my former principal in his office. Back in High School, I had sat down with him in his office. As a student, I was involved in the superintendent forum in High School. This meeting, however, was not to talk about what's next or the progress on the letter of recommendation for college. This meeting was about seeking employment because I had graduated college.
The right meeting at the right time, at the right moment.
Keep in mind, the assistant superintendent wrote a beautiful letter of recommendation for me to get accepted into college. When I graduated, I was turned down by the very office that helped me get into college. This was difficult for me to reveal. As a college graduate, I was a bit embarrassed to tell him that I had been turned out to become not a full-time employee of my school district, but a part-time substitute teacher!
I finally, said it! "I am here because I wanted to learn more about the substitute teaching opportunities." I got a chance to learn everything about it. We talked about who can apply and the requirements. The assistant superintended even mentioned that I was qualified to apply.
I felt good with the way the meeting was going. So I finally said what was difficult for me to say: "I applied to become a substitute teacher but I got rejected. The letter said that the school had received a large number of applicants and other candidates were better qualified."
From there, my fear was gone. I wanted to be part of the solution, not the problem.To my surprise, he connected me with the HR department to see what was wrong with the system. No one seemed to know why I was sent that letter and how it was sent to me. At least that is what I was told. Finally, I was able to meet the HR individual and I do not remember doing an interview. I mean, I was hired to become a substitute teacher!
I was so happy. Not because I got the job. But because I brought awareness to an existing problem that was not being paid attention to. This is when I learned that you should never be afraid to fight for what is right. Becoming a substitute teacher opened a lot of doors for other refugees and immigrants like me who have graduated college and were looking for opportunities.
Some refugees and immigrants have graduated from college and cannot find jobs.
The problem is not so much of not having the necessary skills to do the job. I think the problem is they are not accepted as part of the working class. Sometimes the problem refugees face when finding jobs in America is having a foreign name. Having an accent or a having a name that is difficult to pronounce should not prevent someone from getting a job that they qualify for.
Other times, refugees and immigrants are more likely to not get professional jobs because they are "refugees and immigrants." In other words, some people have this perception of keeping individuals of this background in a low status, defeated and small. This way of handling things is getting old. Not that it should ever have been new.
Refugees and immigrants have valuable skills that are highly recommended in the workforce.