Are you applying for a U.S. visa, an extension to a visa, a green card, or a change of status? This page will help you understand the public charge rule and how it may affect you.
---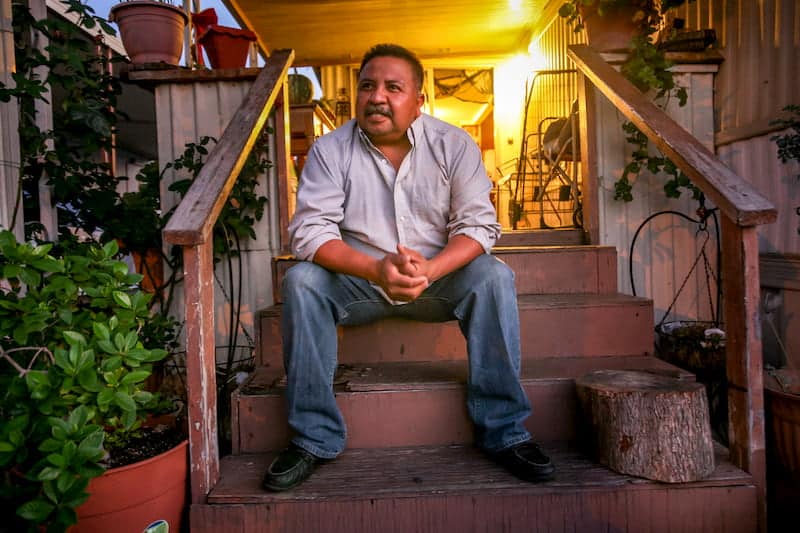 Update – March 10, 2021
On Tuesday, March 9, the Biden administration stopped enforcing the 2019 public charge rule restrictions that had been issued by former President Trump.
The Department of Homeland Security issued a statement indicating that it will return to follow the 1999 interim field guidance on public charge. Under this guidance, DHS will not consider the use of Medicaid (except for Medicaid for long-term institutionalization), public housing, or Supplemental Nutrition Assistance Program (SNAP) benefits as public charge.
Medical treatment or preventive services for COVID-19, including vaccines, will not be considered for public charge purposes.
The Department of Homeland Security will follow the guidance issued in 1999 on how to apply public charge.
Public charge can be applied to people requesting admission to enter the USA or people applying to become a legal permanent resident (LPR).
The public charge rule says that you may be denied a change of status, a green card, or an extension to your visa if you receive or have received public benefits or if officials think you will receive them in the future.
For people overseas, the rule means you may not be allowed to come to the USA if officials believe you will rely on public benefits.
The public charge rule does NOT apply to:
Refugees, asylees, or victims of trafficking, domestic violence and other serious crimes, special immigrant juveniles, and certain people paroled into the U.S.
Green card holders (unless they leave the USA for over 180 days and then try to come back into the country).
Naturalized U.S. citizens.
Under the 1999 Guidance, there are two types of benefits that can be considered under public charge:
Cash assistance from the U.S. government to maintain your income.
Institutionalization for long-term care that is paid by the U.S. government.
The following benefits are not considered under public charge:
Short-term and special cash assistance, like the COVID stimulus check.
Institutionalization for short periods of time for rehabilitation.
Food and nutrition programs, like SNAP, WIC, school lunches, and food banks.
Public housing, section 8 housing assistance, and shelters.
Child care assistance.
Healthcare programs used by children and pregnant women.
Health, housing, nutrition and other non-cash benefits provided by state and local governments.
Medicaid.
*Medicaid can only be considered under public charge if it is used to pay for long-term care.
Here are some important things you should know:
Immigration officials must look at all your circumstances when they decide if you are likely to become a public charge in the future. You have a right to show why you will not become a public charge. For example, you can show your assets, your skills, your good health, and your employment record.
If you are or if you become a legal permanent resident (green card holder), and then you use public benefits, it could make it harder to sponsor your other family members to come to the USA. This is because your family members will need to pass the public charge test, and so the government will look at sponsors to see if they can support new family members.
Public benefits are services, money, and other help that is paid for using US taxes, or public money.
These benefits can take many different forms. A public benefit can mean cash for low-income families. But it can also mean benefits that are not cash.
Public benefits include SNAP (food stamps), housing vouchers or other housing assistance, and healthcare paid for by the government, such as Medicaid.
Public benefits may also include long-term care, for example in a home for disabled or elderly people.
Inadmissibility means not allowed. Grounds are reasons for something. So "Inadmissibility on Public Charge Grounds" means a person may not be allowed to come to the USA if there is reason to believe he or she will rely on public benefits.
"Public charge inadmissibility" is based on cash benefits and long-term institutionalization.
DHS officers can look at other facts to decide (make a determination) about your case. Officers will consider your health and age. They also look at your education and income. If you have private health insurance, that will count in
The information on this page comes from USCIS, Protecting Immigrant Families, Proyecto Inmigrante ICS, and other trusted sources. It is intended for guidance and is updated as often as possible. USAHello does not give legal advice, nor are any of our materials intended to be taken as legal advice. If you are looking for a free or low-cost lawyer or legal help, we can help you find free and low-cost legal services.