Do you want to come to the USA? Are you in the USA and do you need to change your status? You will probably need a US visa. Read about the different types, find the best one for you, how to apply, the requirements, and learn about the visa waiver program.
---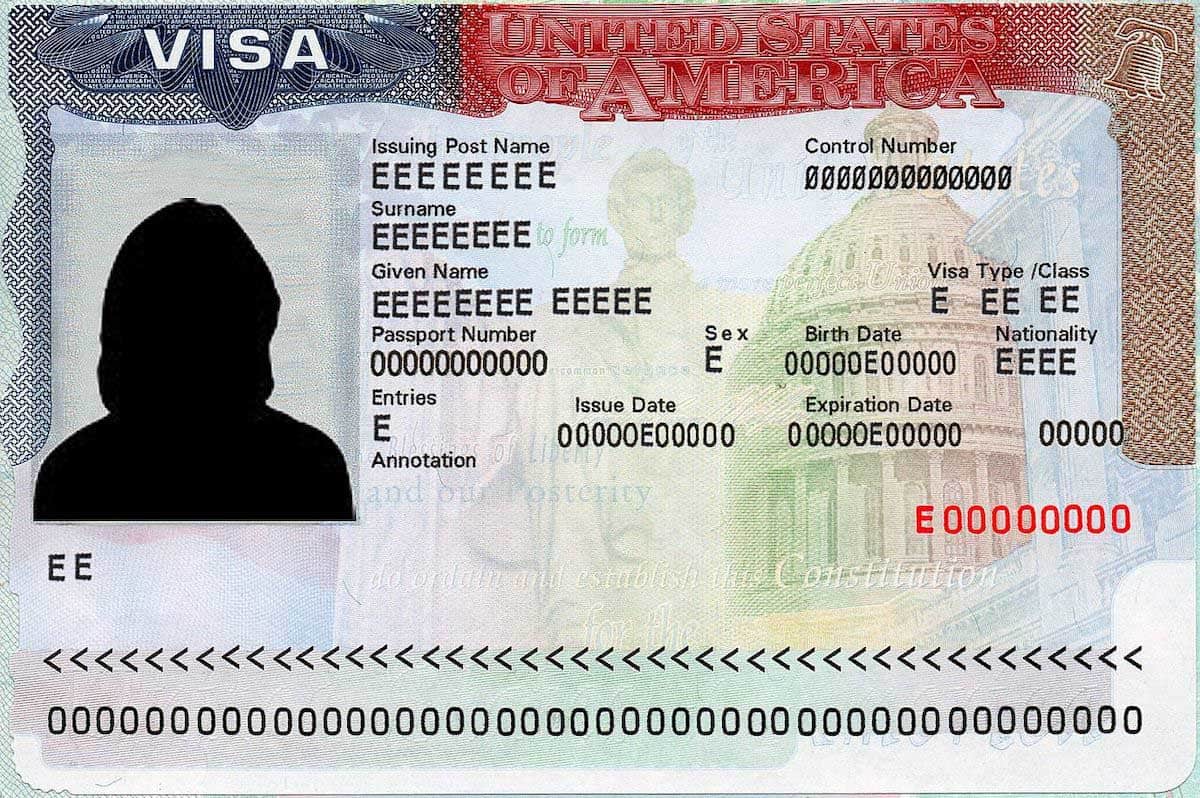 A visa is a stamp or document given by a country that says you are allowed to come to that country. It gives you permission to stay and says how long you may stay.
What types of U.S. visas are there?
There are two main categories of U.S. visas:
Non-immigrants are visas for temporary visitors, people visiting the United States.
Immigrant visas for those permanently moving to the United States.
Non-immigrant visas
Non-immigrant visas are for people who want to visit the United States for a determined time. Visitors may be tourists or individuals visiting family members. They may want to come to work or study for a while; for example, exchange students, tourists, entertainers, cultural exchange visitors, employees of an international organization, and others.
You can find a list of non-immigrant visas on the Department of State website.
Immigrant visas
Immigrant visas are for people who want to come to live permanently in the United States. An immigrant visa can be obtained through an immediate relative and family sponsorship, employment, as a special immigrant, through the visa lottery, and a few other ways.
You can find a complete list of immigrant visas on the Department of State website.
How do I know which USA visa to apply for?
It can be confusing to know how to choose the correct visa. The USA State Department's Visa Wizard will help. It asks some basic questions, such as where you are from and why you are coming to the USA. You do not have to enter personal details. Depending on your answers, it will show you what your choices are. The different types of visas have letters to identify them.
Before sending in your application, please learn about the USCIS fees.
How to apply for a U.S. visa?
First, choose the visa you need from the State.gov list. Select the link next to the type of visa. The link will be a letter or letters and often a number, such as J or H1-B. The link will take you to a page with details and instructions for that visa.
When you select the link to apply for an immigrant visa, you will leave the Department of State website and go to the U.S. Citizenship and Immigration Services website.
What are the requirements to apply for a visa?
It depends on what visa you are applying for, and the requirements and instructions your local U.S. Embassy or Consulate has.
For Non-immigrants Visas
You'll generally need the following documents:
Passport. The document needs to be valid for at least six months beyond the time you plan to stay in the United States.
Visa application form. For visitors: Form DS-160
Application fee payment. Usually, you'll need to make the payment before your interview.
Photo. Follow the instructions if completing the application form online.
Other requirements:
Documents to explain the purpose of your trip.
Proof of intentions to leave the United States after your trip.
Proof of your ability to pay the cost of your trip.
For Immigrant Visas
Please see the Department of State Immigrant Visa Process page; you can learn more on our Family reunification page.
Social media
Your visa application form will ask you to supply your social media information. You can learn more about why the U.S. State Department wants to know about your social media and what it does with the information.
Important note: A visa does not guarantee entry into the United States. It allows you to travel to the USA, but you may still be denied entry by the U.S. Customs and Border Protection (CBP). Read more about admission to the USA.
State Sponsor of Terrorism countries
The USA has declared four countries to be state sponsors of terrorism. The USA says these four countries help terrorists: Cuba, the Democratic People's Republic of Korea (North Korea), Iran, and Syria.
If you are a citizen of one of these countries, you will have to be interviewed by a consular officer. Please refer to your local U.S. Embassy or Consulate for more information.
U.S. visa waiver program
Some countries are part of the U.S. Visa Waiver Program (VWP). Their citizens do not need a visa to come to the USA; instead, visitors must get approval through a program called Electronic System for Travel Authorization (ESTA). You can apply for ESTA if you are a citizen of one of the countries listed below and come to the USA for 90 days or less for business or as a tourist.
These are the countries whose citizens are eligible for the VWP:
| | | |
| --- | --- | --- |
| Andorra | Hungary | Norway |
| Australia | Iceland | Polonia |
| Austria | Ireland | Portugal |
| Belgium | Italy | San Marino |
| Brunei | Japan | Singapore |
| Chile | Latvia | Slovakia |
| Czech Republic | Liechtenstein | Slovenia |
| Denmark | Lithuania | South Korea |
| Estonia | Luxembourg | Spain |
| Finland | Malta | Sweden |
| France | Monaco | Switzerland |
| Germany  | Netherlands | Taiwan |
| Greece  | New Zealand | United Kingdom |
Other U.S. visa status
Some other categories are neither immigrant nor non-immigrant, such as military personnel or people getting medical treatment. You can read about more visa categories.
U.S. Permanent resident
If you have an immigrant visa, you can take the next step and apply to become a permanent resident. Becoming a permanent resident of the USA is a long process, but many visa holders are eligible.
Learn more about becoming a permanent resident and getting your green card.
Humanitarian reasons
Some people come to the USA to seek protection. They may be allowed to enter or stay as:
an asylee
a TPS or DED holder
a refugee
a victim of crime*
* USCIS is implementing a Bona Fide Determination process, which will provide victims of crime with faster access to employment authorization.
To be considered bona fide, you'll need a certification from a law enforcement agency (like a local police department) stating that you are a victim of a crime and that you have been, are being, or are likely to be helpful in the investigation or prosecution of that crime.
Learn more about humanitarian programs that allow people to live in the USA.
Backlog restrictions and priorities
Non-immigrant visas
U.S. Embassies and Consulates that process non-immigrant visa applications are prioritizing travelers with urgent needs, foreign diplomats, mission-critical categories of travelers (such as those coming to assist with the U.S. response to the COVID-19 pandemic and workers who are essential to the American food supply).
Non-immigrant visas for students, exchange visitors, and some temporary employment visas follow after the priority travelers.
You can check how long it will take to get a non-immigrant visa on the Visa Wait Time Tool.
Keep in mind that the COVID-19 pandemic continues to impact the operations of embassies and consulates abroad.
Immigrant visas
The Department of State is dealing with a backlog caused by past travel restrictions and operational limitations caused by the pandemic. They are prioritizing the issuing of immigrant visas in the following order:
Tier One: Adoption visas, age-out cases (cases where the applicant will soon no longer qualify due to their age), and certain Special Immigrant Visas (S.Q. and S.I. for Afghan and Iraqi nationals working with the U.S. government).
Tier Two: Immediate relative visas; fiancé(e) visas; and returning resident visas.
Tier Three: Family preference immigrant visas and S.E. Special Immigrant Visas for certain employees of the U.S. government abroad.
Tier Four: All other immigrant visas, including employment preference and diversity visas.
This information was prepared to help you understand visas. It was based on information from the US State Department and US Citizenship and Immigration Services. It is updated as often as possible. USAHello does not give legal advice, nor are any of our materials intended to be taken as legal advice. If you are looking for a free or low-cost lawyer or legal help, we can help you find free and low-cost legal services.