دا پاڼه په دې هم ژباړل شوې ده:
Here is information about Temporary Protected Status (TPS) for people from Burma (Myanmar). On this page, you will learn more about the eligibility requirements, how to apply, key dates, how to avoid scams, how to get legal help, applying for asylum, and applying for other protected status. 
---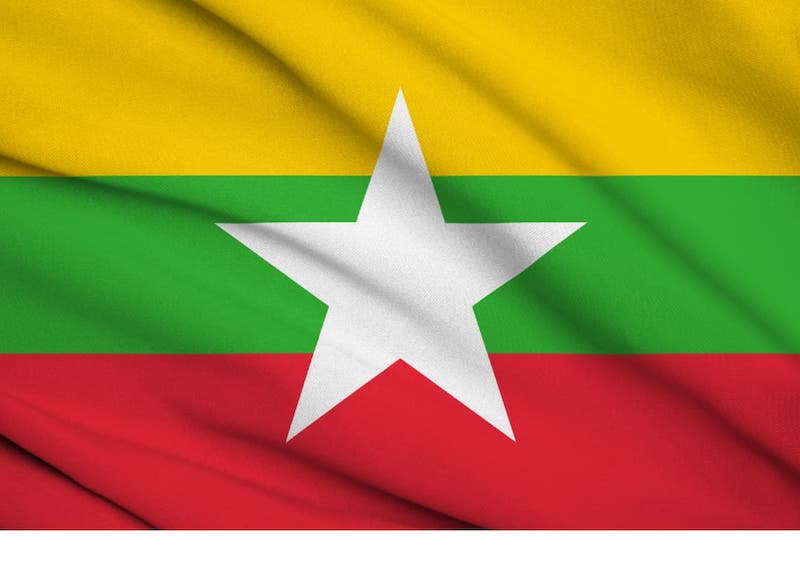 DHS announces the opening of the registration period for TPS for Burma (Myanmar)
Starting May 25, Burmeses can register for TPS.
The Department of Homeland Security announced that Burma citizens in the USA are now eligible to register for TPS. It will be effective for 18 months, from May 25, 2021, to November 25, 2022.
The TPS for Burma could benefit 1,600 people, including Burmese nationals and those who last resided in Burma.
To apply for TPS for Burma, you need to meet these requirements, among others:
Continuously lived in the United States since March 11, 2021.
Continuously been (physical presence) in the United States since May 25, 2021.
Submit the application during the initial registration period of 180 days (May 25, 2021, through November 22, 2022).
The applicants for TPS could be eligible to apply for Employment Authorization Documents (EAD) and travel authorization.
The designation of Temporary Protected Status for Burma was initially announced back on March 12 by Secretary of Homeland Security Alejandro N. Mayorkas. The registration instructions were provided on May 24.
Currently, there are 12 countries designated for TPS: Burma, El Salvador, Haiti, Honduras, Nepal, Nicaragua, Somalia, Sudan, South Sudan, Syria, Venezuela and Yemen. To know more about the TPS designation for each of these countries you can click here.
How do I apply?
To apply for TPS, you will need:
TPS application (Form I-821). You can find it here.
Pay a $50 application fee and a $85 biometrics fee.
Pay a $410 fee for a work authorization, if you want it. The work authorization is Form I-765. You can find the work authorization application here.
Key dates
Please remember the following key dates to apply to TPS for Burma.
How to avoid scams?
USCIS recommends that you do not use unauthorized individuals, like notarios, to help you file the TPS forms. These individuals usually ask for payment in exchange for their services. To avoid scams, you should only receive legal advice from immigration attorneys or an accredited representative working for an organization recognized by the Department of Justice (DOJ).
What if I need legal help?
You can search for a low-cost lawyer on ImmigrationLawHelp.com or on the CLINIC legal directory.
What if I can't meet with a lawyer? What if I can't afford a lawyer?
We know many individuals cannot meet with a lawyer. In immigration law there are also many providers who are non-profits who receive training in immigration law. They go through a process with the Board of Immigration Appeals (BIA) to become accredited representatives. These representatives must work for a non-profit organization and most have low cost or no cost services. You can search for an accredited representative in the Department of Justice.
Here is more information to help you understand your options. This is not legal advice but instead information to help you consider your choices.
Find help online
Immi helps immigrants understand their legal options. You can use their online screening tool to guide you to your best options. Take the immi interview to see if you qualify for a different immigration status. Immi's legal information and referral advice are always free.
Applying for asylum
Every year people come to the United States seeking protection because they have suffered persecution or fear that they will suffer persecution due to:
Race
Religion
Nationality
Membership in a particular social group
Political opinion
TPS holders can apply for asylum status, especially if they have been here a year or less. If you have been here for less than a year, you should APPLY NOW.
It is very important that you know the USCIS has recently changed how asylum applications are processed. Now, they are reviewing the most recent applications first.
Once you submit an application for asylum, it might be a very short time before your case is heard. Only apply for asylum if you do qualify because otherwise you risk having your case heard and then being deported.
You can fill in the form to apply for asylum (this is a legal form and it would be best if you had a lawyer to help you complete the form).
If you have been in the U.S. more than one year, you can still apply for asylum but it will be more difficult (and it is already hard to win an asylum case).
Find out more about how to apply for asylum.
If you do decide to apply for asylum, you should try to find a pro-bono (low cost or free attorney) to help you. You can search for a pro-bono or low-cost lawyer on ImmigrationLawHelp.com or on the CLINIC legal directory.
Applying for other protected status
Some TPS holders may stay in the United States under special visas. There are visas for victims of human trafficking, battered spouses, children or parents and victims of other crimes.
If you are a woman and think you might qualify for a special visa because of violence, abuse or another reason, you can contact the Asylum Seeker Advocacy Project.
Information on this page comes from CLINIC, the Department of Homeland Security, the Federal Register, USCIS and other trusted sources. It is intended for guidance and is updated as often as possible.
USAHello does not give legal advice, nor are any of our materials intended to be taken as legal advice. If you are looking for a free or low-cost lawyer or legal help, we can help you find free and low-cost legal services.