Here is information about Temporary Protected Status (TPS) for people from Haiti. You can find information about how to register for TPS, what happens if you already have TPS, your work permit, how to avoid scams, how to get legal help, how a new court decision can impact you if you want to apply for a green card, applying for asylum, applying for other protected status, and how to contact the Embassy of Haiti in the U.S.
---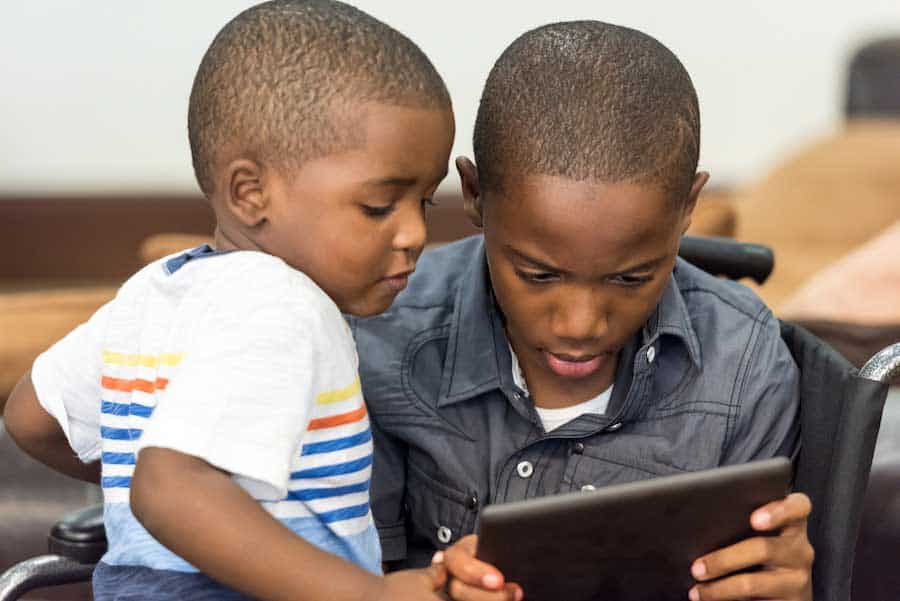 Registration for TPS is now open
Registration for TPS Haiti is open from August 3, 2021, through February 3, 2023. The TPS Haiti designation will benefit 55,000 current TPS Haiti holders and also over 100,000 new applicants.
To apply and qualify for TPS Haiti, you'll need to:
Register during the 18-month registration period: August 3, 2021, through February 3, 2023.
Submit Form I-821 Application for Temporary Protected Status. You can also file Form I-821 online.
Have continuously lived in the United States since July 29, 2021. The initial date was May 21, 2021, but to the recent events in Haiti, the date is now July 29, 2021.
US Citizenship and Immigration Services (USCIS) says that if you traveled after July 29, 2021, you will not be eligible for TPS Haiti and may be subject to expulsion or removal.
The Biden administration announced the 18-month TPS for Haiti on May 22, 2021. Due to political instability, Haitians who have been in the U.S. since July 29, 2021, can apply. This applies to Haitian nationals and people who are not Haitian nationals but Haiti was their last residence.
If you believe you can apply for another immigration status, you can learn more on our visas and residences page.
This TPS is for people from Haiti who have been in the USA as of May 21, 2021, and meet other requirements.
The TPS will be valid for 18 months. The 18-month period will begin after the Federal Register notice is published. The notice in the Federal Register will provide instructions on how to apply for TPS and employment authorization documentation.
The new announcement will help over 100,000 new Haitians become eligible to apply for TPS.
What happens if I already have TPS?
If you are currently under TPS Haiti, some documents, like the Employment Authorization Document EAD, are automatically extended untilDecember 31, 2022. You do need to reapply to maintain your TPS.
You can look for further updates on the USCIS Haiti information page.
What about my employment authorization documents (EAD)?
If you currently have a work permit, it will continue to be valid until December 31, 2022.
How to avoid scams?
USCIS recommends that you do not use unauthorized individuals, like notarios, to help you file the TPS forms. These individuals usually ask for a high amount of payment in exchange for their services.
There are reports of people posing as attorneys or pastors who are not qualified to fill out immigration documents. If you do not know the person who is offering to help you with your TPS, make sure to search about them online or ask someone you trust if they know about them.
You should only receive legal advice from immigration attorneys or an accredited representative working for an organization recognized by the Department of Justice (DOJ).
You can report immigration scams by calling 877-388-3840 or emailing [email protected]
What if I need legal help?
You can search for a low-cost lawyer on ImmigrationLawHelp.com or on the CLINIC legal directory.
What if I can't meet with a lawyer? What if I can't afford a lawyer?
We know many individuals cannot meet with a lawyer. In immigration law there are also many providers who are non-profits who receive training in immigration law. They go through a process with the Board of Immigration Appeals (BIA) to become accredited representatives. These representatives must work for a non-profit organization and most have low cost or no cost services.
You can search for an accredited representative in the Department of Justice.
Here is more information to help you understand your options. This is not legal advice but instead information to help you consider your choices.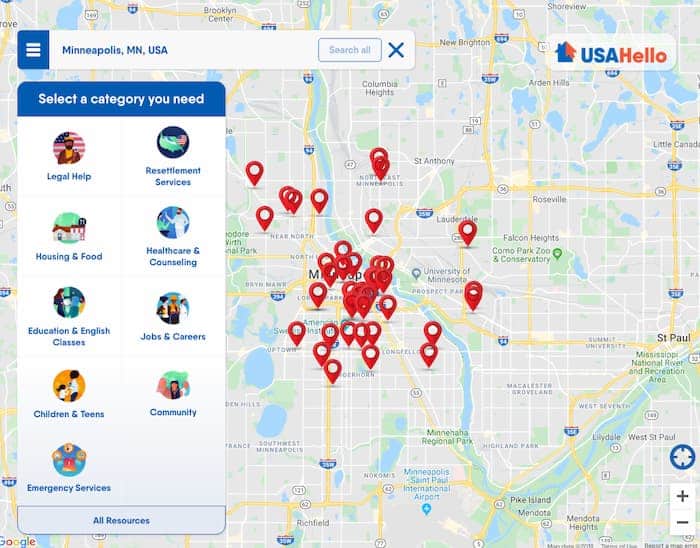 FindHello
تاسو ته د نږدې مرستې او سرچینو د لټون لپاره فاینډ هېلو وکاروئ. په خپله ټولنه کې د دندې لپاره مشورې، وکیلان، روغتیايي پاملرنه، د انګلیسي ټولګي او نورو خدماتو لپاره لټون وکړئ.
خپل لټون پیل کړئ
Find help online
Immi helps immigrants understand their legal options. You can use their online screening tool to guide you to your best options. Take the immi interview to see if you qualify for a different immigration status. Immi's legal information and referral advice are always free.
Applying for a green card as a TPS holder
On June 7, 2021, the Supreme Court ruled that TPS holders cannot apply (under most circumstances) for a green card if they entered the U.S. without inspection at the border. This ruling does not impact your TPS status. It is still valid until the expiration date.
If you are a TPS holder and entered the U.S. with a visa and then overstayed your visa, you can still apply for a green card.
Applying for asylum
Every year people come to the United States seeking protection because they have suffered persecution or fear that they will suffer persecution due to:
Race
Religion
Nationality
Membership in a particular social group
Political opinion
TPS holders can apply for asylum status, especially if they have been here a year or less. If you have been here for less than a year, you should APPLY NOW.
It is very important that you know the USCIS has recently changed how asylum applications are processed. Now, they are reviewing the most recent applications first.
Once you submit an application for asylum, it might be a very short time before your case is heard. Only apply for asylum if you do qualify because otherwise you risk having your case heard and then being deported.
You can fill in the form to apply for asylum (this is a legal form and it would be best if you had a lawyer to help you complete the form).
If you have been in the U.S. more than one year, you can still apply for asylum but it will be more difficult (and it is already hard to win an asylum case).
Find out more about how to apply for asylum.
If you do decide to apply for asylum, you should try to find a pro-bono (low cost or free attorney) to help you. You can search for a pro-bono or low-cost lawyer on ImmigrationLawHelp.com or on the CLINIC legal directory.
Applying for other protected status
Some TPS holders may stay in the United States under special visas. There are visas for victims of human trafficking, battered spouses, children or parents and victims of other crimes.
If you are a woman and think you might qualify for a special visa because of violence, abuse or another reason, you can contact the Asylum Seeker Advocacy Project.
How to contact the Embassy of Haiti in the United States
Your embassy may post new information about TPS. You can find your country's US embassy website here.
The address of the embassy is 2311 Massachusetts Ave., N.W.
Washington, D.C. 20008.
The phone number is:(202) 332-4090
Here is a link to news and events on the embassy website, including information about TPS.
The Embassy of Haiti also has consulates in other cities. Here is a list of consulates.
Information on this page comes from the Department of Homeland Security, the Federal Register, USCIS and other trusted sources. It is intended for guidance and is updated as often as possible.
USAHello does not give legal advice, nor are any of our materials intended to be taken as legal advice. If you are looking for a free or low-cost lawyer or legal help, we can help you find free and low-cost legal services.