Ways to send money internationally
Many immigrants send money to their families back in their home country to help support them. It is called "remittances." There are several safe and quick ways to send money internationally. Learn about your options.
---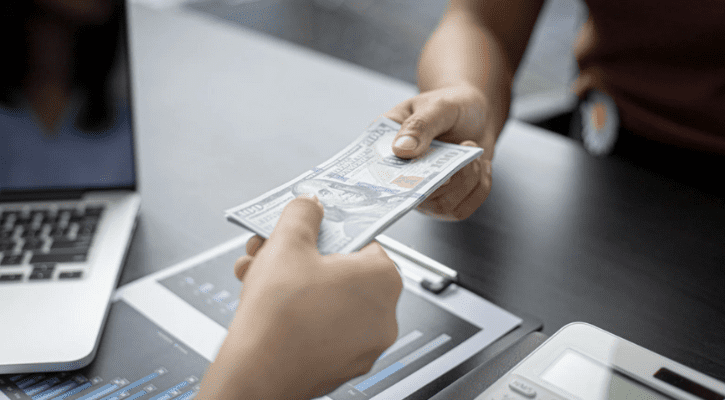 Compare options
There are many ways to send money internationally. Before doing a transfer, you should research your best options. Decide if you will send the money through a wire transfer with a bank account, money transfer service, or another method. Be sure to check the service is available in the country you want to send money to.
You should also compare the:
Always read the conditions and terms carefully first.
International wire transfers
Wire transfers are transactions that send money from one bank account to another bank account. Money does not physically travel from one place to another. The transfer is made using an electronic system called SWIFT.
Here is what you need to know before you send an international wire transfer through your bank account.
Check which account numbers and information are needed for both the recipient and the sender.
This can vary by country and could include:

Routing number, IBAN, or SWIFT number. These numbers are the bank's electronic address.
Recipient's full name
Name of the recipient's bank and bank address
Reason for the transfer

You usually have the option to set up the transfer online but can also do it in person. Rates may vary for each.
Make sure to check the fees and transfer time.
Double-check that you entered the correct account and routing numbers.
Don't have a bank account? Keeping a lot of cash in your home can be risky. Learn about opening a bank account.
International money transfer services
Money transfers are done through different providers. Like wire transfers, money does not travel from one place to another. Money is transferred using financial information. You don't need to have a bank account for a money transfer.
There are many options for money transfer services to send money to your home country. These services can use different payment methods using your bank account, debit, or credit card. Some in-person services allow cash. Online services and mobile apps usually require you to create an account.
Monito is a free website that compares money transfer services. It can help you find the cheapest option based on the amount of money you want to send and to what country. It can help you check transfer fees, exchange rates, and transfer time.
Some options for money transfer services include Remitly, Paypal, Zelle, WorldRemit, Wise, OFX, Xoom, MoneyGram, and Western Union.
Money transfers can also happen directly through your bank with an outside service. You can send money from your checking or savings account and the recipient will get it at a cash pickup location. An example of this is Wells Fargo's ExpressSend service to Mexico.
Other ways to send money
Checks
You can send a check from your bank account. But some countries make it very hard to receive foreign checks. Foreign banks can also charge a big fee to deposit them.
Money orders
A money order is similar to a check but is pre-approved and paid for. This means that the recipient's name and the information are already on the paper and can not be changed.
You can get money orders at banks, post offices, and stores. The U.S. Postal Service offers international money orders in values up to $1500.
Prepaid cards
​​If you don't have a bank account, you can buy a prepaid card and send it to the recipient abroad. You can load and even reload that card with any amount you like. A prepaid card is protected with a PIN.
Accounts for sending money
Some banks in the U.S. offer a specific type of account to send money abroad. The recipient outside the United States will get a debit card to access the funds. Ask your local bank for this type of service.
Never send cash via mail or in a parcel. It can get lost or stolen.
Transfer fees
When you send money internationally, there are fees to pay for the transfer. The transfer fees might be a percentage of the amount you send or a fixed amount per transaction. Check if the service you choose has a minimum or maximum amount you can transfer.
Exchange rate
The exchange rate is the amount one currency is worth in a different currency. For example, $100 in U.S. dollars could be $2000 in Mexican pesos. The rates change all the time and can vary by service. Sometimes you pay an exchange rate fee in addition to a fee for transferring the money.
It is usually better to transfer money in the currency of the recipient's country, so they receive the amount you intended. You might need to change the transfer amount you can send based on any fees you will need to deduct.
Transfer time
The time it takes to get the money into the hands of the person you are sending it to can vary. It generally can take one to five business days. There is sometimes the option to pay more to get it to them sooner. Keep in mind that transfer time might only include business days and would skip Saturday, Sunday, and holidays.
Tips for choosing the right service to send money internationally
Before using a service to send money, there are a few things to look for:
Protection. If you are using an online service, make sure it offers protection against identity theft and security breaches.
Technology. The service you choose needs to provide you with the latest technology to facilitate the process, for example, tracking your transaction.
Customer service. Look for a service that can provide assistance and access to an actual person to answer any of your questions.
Discounts. Take advantage of any offers and promotions. A trustable service should value your business.
---
Nou vize pou ofri enfòmasyon fasil pou konprann ki mete ajou regilyèman. Enfòmasyon sa a se pa konsèy jiridik.