Who can apply | Supporter information |
How to apply | Process | Next steps for parolees |
Warning: travel through Mexico |
Updated October 18, 2022
---
A new parole program will allow up to 24,000 Venezuelans to travel to the United States. A beneficiary of the program can get a work permit and temporarily live in the USA.
If you are approved through this process, you will fly to the United States where you will be eligible to apply for U.S. work authorization. This is a temporary status for up to two years.
This program is not available to Venezuelans entering the U.S. through Mexico. It was started to try to stop people from attempting to enter at the border. It will only help a small portion of those fleeing Venezuela.
A beneficiary is a Venezuelan national (or their immediate family member) who is outside the United States and who may be considered for parole under this process.
Who can be a beneficiary
To qualify to be a beneficiary of this program, you will need to:
Be a Venezuelan national.
Be outside of the United States.
Have a supporter in the United States.
Have a valid passport.
Pass a security screening.
Be able to arrange and pay for your own flight to the U.S.
Get vaccinations.
You will not qualify if you:
Received a deportation order from the U.S. in the previous 5 years.
Entered the U.S. without authorization after October 19, 2022.
Crossed Mexico or Panama borders without authorization after October 19, 2022.
Have permanent residency or dual nationality in any country other than Venezuela.
Have refugee status in any country.
Your passport must be valid and not expired. If your passport had a certified extension you can use that date. Certain expired Venezuelan passports remain valid due to the National Assembly decree of May 21, 2019. Find more information under "What to Expect after Filing Form I-134. »
Can family members join me?
Yes, if they are a spouse or unmarried children under 21. They do not have to be Venezuelan nationals. They could also hold refugee status in another country. Children under 18 must travel with their parents to benefit from this process. They can not fly alone.
Who can be a supporter
Supporter is someone who is willing to apply for you to be in this program. They must prove they can provide you with financial and other help for two years. They must have legal status and live in the United States.
A supporter can be a:
U.S. citizen
Lawful permanent resident (green card holder)
Nonimmigrant in lawful status
Asylee, refugee, or parolee
Temporary Protected Status (TPS) holder
Deferred Enforced Departure (DED) recipient
DACA recipient
A supporter must:
Prove to have financial resources to support you for your entire time in the U.S.
Pass security and background checks.
Examples of types of help a supporter should be available to offer:
Provide you with transportation from the airport.
Provide safe housing for the duration of your parole.
Help you complete and submit needed documents.
Make sure your health care and medical needs are met.
Help with finding a job, school enrollment, learning English, and other needs.
A supporter can also apply with others or on behalf of an organization or business that will also provide support. If they are applying on behalf of a business or other entity, they should include a letter of commitment. You can find more information in Welcome's supporter guides.
How to apply
The beneficiary can not start the application process. Your supporter is the one who must first apply. The supporter needs to file Form I-134, Declaration of Financial Support for you and each of your immediate family members.
Be sure your supporter checks their email regularly, including spam folders, for important messages from USCIS.
Process if your supporter is approved
If your supporter is confirmed by USCIS, you will receive an email with step-by-step instructions to:
Submit biographic (personal) information:
Create an account with myUSCIS.
Confirm that you meet vaccination and health requirements.
Submit your information to CBP One:
Use the U.S. Customs and Border Protection, CBP One mobile application.
Send a photo.
If CBP confirms your application, you will receive a notice in myUSCIS.
Get Advance Travel Authorization to the United States:
If approved, you will have the authorization to travel to the U.S. for the next 90 days.
You or your supporter must buy your plane ticket and arrange travel.
Authorization to travel does not guarantee you will get parole. You will still need to pass inspection.
Ask for Parole when you arrive in the U.S.:
You will need to pass CBP inspections, including fingerprinting and additional screening.
If the officer believes you are a threat to the U.S. or you do not qualify for other reasons, you can be denied entry.
If you do not pass, you may be referred to U.S. Immigration and Customs Enforcement (ICE).
Obtain Parole:
If you make it through all these steps and pass inspection you will be granted parole for up to 2 years.
What is next once I get parole
If you are paroled in the United States, you will need to do the following after arriving:
Report your physical address after 30 days.
Get a medical screening within 90 days.
Apply for a work permit using Form I-765.
Apply for a social security card.
If you change locations in the USA, You must report all changes of address within 10 days of moving.
If you choose to leave the U.S. and wish to return, you must apply for a travel document using Form I-131.
You may want to seek legal help to explore your options for when your parole is over. You could be eligible to apply for asylum to stay in the U.S. but you must file within one year of arrival.
You will be expected to depart the country on your own when your parole expires. If you do not leave you could be detained and placed in removal proceedings.
The Department of Homeland Security (DHS) may decide to terminate your parole under certain circumstances, such as if you violate any U.S. laws.
Warning: traveling through Mexico
DHS recommends that Venezuelans do not travel to Mexico to try to cross the border and enter the United States. If you enter the U.S. without authorization after October 19, 2022, immigration authorities will return you to Mexico. You will not be eligible to apply through this program in the future.
There will be new migration checkpoints at the Mexico border. More resources will be dedicated to stopping human smuggling.
If you entered the United States before October 19th, 2022, and were released pending an asylum claim, you should continue to move forward with your asylum application.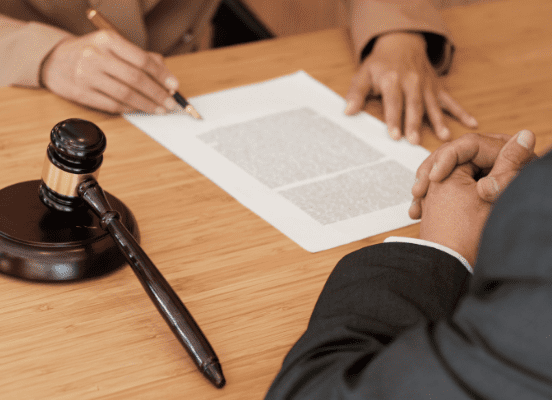 Évitez les escroqueries liées à l'immigration
Découvrez les escroqueries les plus courantes en matière d'immigration, comme les notaires et les faux sites web. Sachez comment vous protéger et ce qu'il faut faire si vous avez été victime d'une fraude.
En savoir plus
---
The information on this page comes from trusted sources, including DHS and USCIS. We aim to offer information that is easy to understand and updated regularly. This page is for guidance. USAHello does not give legal advice, nor are any of our materials intended to be taken as legal advice.