A guide to the USCIS biometrics appointment
A USCIS biometrics services appointment is usually required for people applying for an immigration benefit in the USA. Learn what to expect and what information is collected. Know what to bring and how to be prepared.
---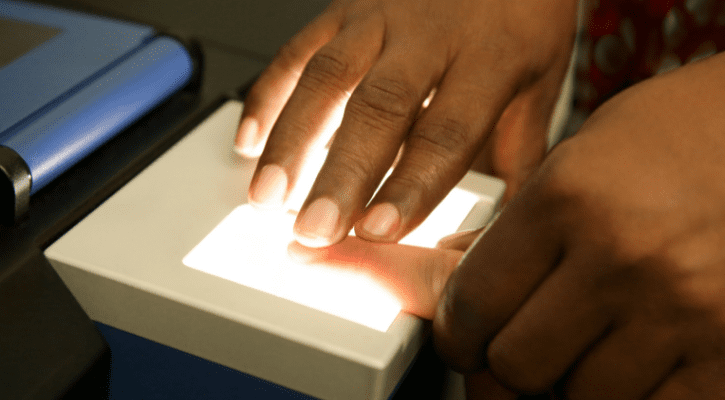 Find more information from USCIS about the biometrics appointment in العربية (Arabic), 漢語 (Chinese), kreyol (Creole), français (French), 한국어 (Korean), polski (Polish) and português (Portuguese).
What is a biometrics appointment
A USCIS biometric services appointment is required for everyone 14 years or older applying for any immigration benefit in the United States. This includes asylum and citizenship applications.
Biometrics are unique parts of someone that can be recorded and stored for later use to recognize them.
USCIS collects biometrics including fingerprints, photographs, and digital signatures. USCIS does not collect blood or urine. DNA is not usually collected unless for a family reunification case to prove a relation. Biometrics help verify a person's identity and run background and security checks. 
The FBI will search your information to check your records with various law enforcement agencies. Security checks are important for deciding whether a person is eligible for a benefit.
Scheduling your appointment
You will get a biometrics appointment notice (Form I-797C) in the mail after filing your application. USCIS usually mails a notice 4 to 8 weeks after receiving your application. You will have your biometrics appointment with your local Application Support Center (ASC). Your appointment notice will list the date, time, and location of your appointment.
Can I reschedule my appointment?
Yes, if you cannot attend your appointment, you can call the USCIS Contact Center to reschedule it. Call (800-375-5283) Monday to Friday, 8:00am to 8:00pm (Eastern Time). 
You must call before the date and time of your original appointment. You will need to explain why you need to reschedule your appointment. USCIS will reschedule your appointment if you have good cause.
Good cause means you have a reasonable explanation. This may include feeling sick, serious illness of you or a family member, and the death of a family member.
What happens if I miss my biometrics appointment?
If you do not show up to your appointment, USCIS may consider your application abandoned and deny your application. If you missed your appointment, visit your local Application Support Center or call the USCIS Contact Center to ask for a new appointment.
What to expect
The USCIS biometrics appointment usually takes about 20 minutes for most people.
The code at the top right of your appointment notice explains the type of biometrics that will be collected from you:
Code 1: 10 fingerprints only

Code 2: Index fingerprint, photo, and signature

Code 3: 10 fingerprints, photo, and signature
Your appointment notice will be stamped after collecting your biometrics. This stamp is proof that you completed your biometrics.
USCIS and the FBI will use your fingerprints and photo to check your identity and criminal, and immigration records. Your fingerprints will also be stored in a database. Your signature verifies that everything in your application is complete and true.
Your biometrics are valid for 15 months. If your application takes longer, you will have to go in for another appointment.
How to prepare
It is helpful to review your application before attending your USCIS biometrics appointment.
What should I bring?
Your ASC appointment notice will instruct you on what to bring to your appointment. You should bring:
Your ASC appointment notice
A valid photo identification that is not expired (driver's license, green card, or passport)
An interpreter if you do not understand spoken English well. You may bring someone with you such as a family member, attorney, or accredited representative.
What can I do if I have a disability or medical condition?
If you cannot attend your appointment in person because of a disability or medical condition, you can ask for mobile biometric services. You can request this accommodation online or by calling the USCIS Contact Center.
If you cannot give your fingerprints due to a medical condition, you can ask USCIS to waive this requirement at your appointment.
What should I do if I have a criminal record?
If you believe you have a criminal record, it's important to talk to an immigration lawyer. An immigration lawyer can help review your record and confirm that you can apply for an immigration benefit. Learn how to find free or low-cost legal help.
What comes next
USCIS will conduct identity and background checks with your biometrics.
An immigration officer will review your background check results.
USCIS will send you information about the next steps in your application process.
To keep track of your application you can:
Can I get a copy of my background check results?
Yes. You can request a copy of your identification record online or by mail with the FBI. You must also mail a copy of your photo ID, a set of fingerprints, and payment to the following address:
FBI, Criminal Justice Information Services (CJIS) Division
ATTN: SCU, Mod. D-2
1000 Custer Hollow Road
Clarksburg, WV 26306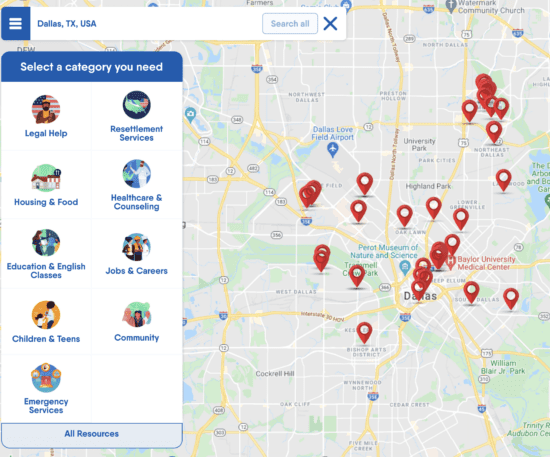 Jwenn èd toupre w
Jwenn èd legal, kou anglè, klinik sante, sipò lojman, ak plis ankò. Chèche yon kat jeyografik lokal ak yon lis sèvis pou imigran nan peyi Etazini ak aplikasyon FindHello a.
Kòmanse rechèch ou an
---
Enfòmasyon ki nan paj sa a vini de USCIS, USA.gov, ak lòt sous nou ka fè konfyans. Nou vize pou ofri enfòmasyon fasil pou konprann ki mete ajou regilyèman. Enfòmasyon sa a se pa konsèy jiridik.