A strong resume can help you get the job you want. Find 10 helpful resume tips. Learn how to create a resume and understand the different types of resumes. Review samples and get started with our template.

---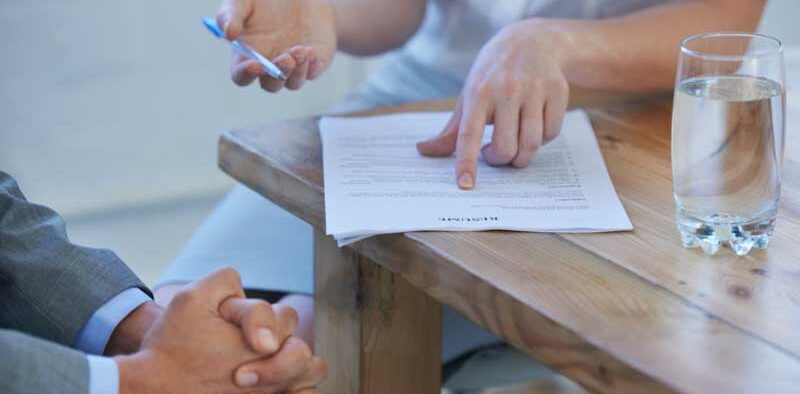 What is a resume?
A resume is a document that lists your work experience, education, and other qualifications. It offers a first impression of who you are. Employers look at resumes to see if you are the right person for a position.
Companies can receive hundreds of resumes. A well-written resume can make you stand out and help you get your dream job. Many refugees and immigrants have experience and skills but need a better resume.
Improve your resume with these 10 tips:
1. Put your name and contact information at the top.
Make sure it is easy to read. Make your name bold, and consider using a shortened version of your name that is easy for employers to read. Do not include your middle name, especially if it is long.
2. Use a U.S. phone number and email address.
Do not use an international or WhatsApp number. Write your phone number using the standard U.S. format. Area code in parenthesis and separate the number by a dash: (123) 456-7890
Do not use a confusing email address or one that ends in a foreign country.
3. Choose a layout and font that is easy to read quickly.
Employers usually look at resumes quickly. You want to be sure they see everything clearly. You should use:
the same format for each section
single paragraph spacing only
the same font, such as Times New Roman or Arial in size 10 or 12
Your resume should not be longer than two pages.
Review sample resumes and download a template.
4. Include your most recent work experience, especially if you have had a job in the U.S.
List your most recent work experience at the top. It is important to include any experience you have working at a job in the U.S. If you do not have U.S. work experience, consider volunteering or interning at a U.S. company.
5. Include your language skills.
List any languages you speak, including if you only speak or write in those languages. Being fluent in more than one language is an asset. Do not include English. You show you are fluent in English by having a good resume with proper grammar, capitalization, and formatting.
6. Be sure to include your volunteer experience.
Many refugees and immigrants do not include the many ways they help their community. For example, many refugees we know will translate for other community members. They do this to be kind and because it is part of their community. You should include this volunteering on your resume if it is for people not in your own family.
7. Use capital letters and verbs.
Capital letters should be used for all names, places, and companies. Use verbs to describe your work experience. When you use verbs, it is easier to explain actions.
8. List your education. Include online courses and other training.
If you have a degree, include information about the university or college you attended. Start with the most recent degree you have.
If you did not go to college, list any online classes and training you have taken to gain experience in your field.
9. Ask a native English speaker to proofread your resume.
Spelling and grammar mistakes can reflect negatively on you. A good resume with proper grammar and spelling shows you are fluent in English.
10. Send your resume as a PDF document.
If you send out your resume as a Microsoft Word document or another type of file, it might get changed or the formatting might not stay the same. It is better to send it as a PDF file to look exactly how you want.
Learn how to create a PDF file.
Bonus tips
Create a job-specific resume.
Often there are ways you can slightly change your resume to have titles and descriptions that match those that are listed in the job description. If a job you had is similar but you just used a different title, you can change the title to match. Review the responsibilities of the job and the skills required. Be sure to include any related responsibilities and skills in your resume.
Read the instructions on how to submit your resume very carefully.
Most companies need you to upload a resume to their website or apply online. Don't skip steps. Follow the guidelines and make sure you provide all the required information. If you do not follow the instructions carefully, they might skip your resume.
Some job applications require a cover letter. A cover letter can include more details about your experience and qualifications. This document helps introduce yourself.
Types of resumes
Entry-level resume
If you don't have work experience, you'll need to write an entry-level resume. Jobs that need minimal education and training are called entry-level jobs.
An entry-level resume should include:
Skills: ​​Internships and volunteering show employers you are a good match for the job. Even a hobby could provide you with valuable experience. For example, some stay-at-home mothers could say that they balanced the family budget.
Education: Include classes you took in school to show you can do the job. You can do the same thing with research papers or projects. Include certifications, online classes, and workshops too. For example, taking a critical thinking course could tell your employer you have the skills to solve problems.
Keywords: Keywords are words and phrases that are used the most. Make sure you read the job posting and recognize the keywords. Use those keywords so your resume fits the job. Remember, employers use computer systems to search through resumes.
Professional resume
Professional resumes are for experienced workers. A professional resume should include:
Experience: Explain how you managed a project, increased sales, or implemented changes.
Accomplishments: Mention your successes and show how you can be a great contributor to the company.
Tip: Consider adding links to your professional website or LinkedIn profile. Depending on the job, include online samples of your work.
Resume samples and templates
Download a word doc resume to fill in
Download sample resume and template by job
How to videos and templates
Upwardly Global's resume builder tool
---
Nou vize pou ofri enfòmasyon fasil pou konprann ki mete ajou regilyèman. Enfòmasyon sa a se pa konsèy jiridik.