How to be a registered dental assistant
Dental assistants help the dentist take care of patients. It is a good entry level job and there are usually many positions open. Find out how to be a registered dental assistant.
---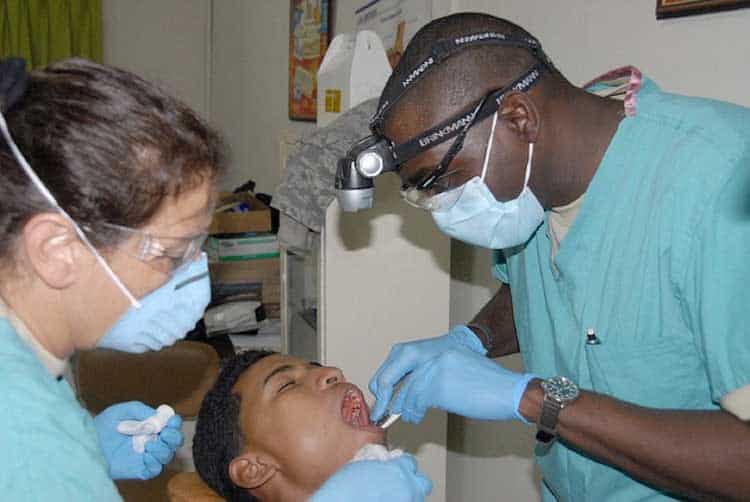 What is a registered dental assistant?
A career is dental health is a good choice if you are interested in helping people and in health care. There is more demand for dental health workers than there are trained people to fill the jobs, so it provides job security. One of the easier jobs to train for in dental health is that of a registered dental assistant.
About the job
What can you expect in the job of registered dental assistant?
Duties of a registered dental assistant
A registered dental assistant is an important member of the dental team. He or she supports the dentist and office staff. Dental assistant make appointments for patients scheduling and keep patient records. They help the dentist while he or she is seeing patients. They pass tools, get X-rays, and make sure the patient is comfortable. Watch a video about the job of a registered dental assistant.
Workplace
Most dental assistants will work at a dentist's office that may have many dentists or just one. Other dental assistants will work at a medical center, where dentists are part of a bigger healthcare team.
Salary for registered dental assistants
According to the Bureau of Labor Statistics, as of May 2014, dental assistants made an average annual salary of $35,390.
Dental assisting is one of the fastest-growing careers in the United States. The demand will keep growing, and dentists will need people to fill those roles.
About the person
What kind of person makes a good registered dental assistant?
Qualities you should have
Knowing how to help patients have a good experience. Some patients might be scared so you need to make them feel comfortable. This is called having a "good chairside manner."
Good communication skills to work alongside dentists and administrators
Communicating professionally but kindly with patients.
Skills you will need
administrative skills
ability to carefully record medical histories
ability to take x-rays
ability to use dental materials
As an immigrant or refugee, you probably speak more than one language. Your language skills are a great asset in any job! Dental offices that see lots of patients with limited English. Your language skills may help patients communicate and feel comfortable.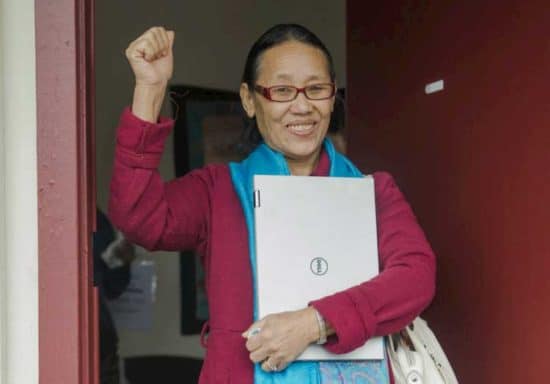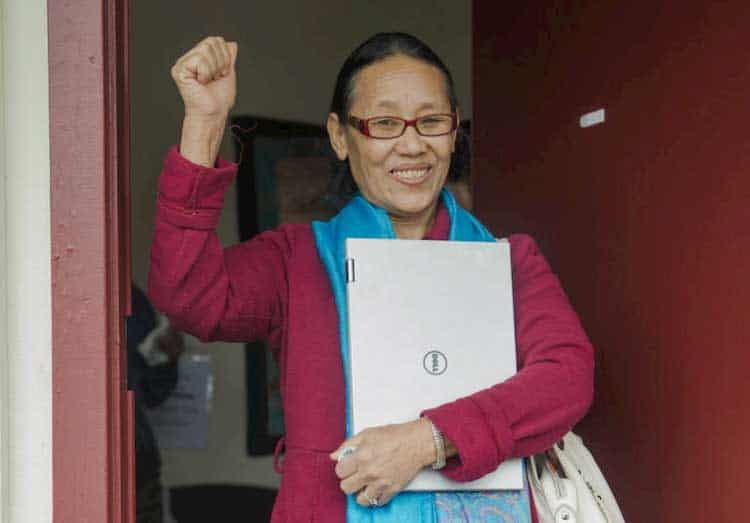 USAHello online classes are open to everyone
USAHello classes are free and are made for refugees and immigrants. Prepare for your GED® test or to become a US citizen.
Learn about our free classes
Get qualified
What training, certification and experience do registered dental assistants need?
Training for registered dental assistants
While few states do not require a license, most of them do. A dental assisting program can take anywhere from nine months to two years to complete, depending on whether it's a certificate, diploma, or degree program.
Students typically complete a registered dental assistant program at either a community college or technical school. In addition to classroom teaching, most programs provide hands-on learning opportunities in a clinical setting. Coursework commonly includes:
Oral anatomy
Dental materials
Dental office administration
Dental pharmacology
Dental radiography
CPR and First Aid
Certification
Certification and licensing requirements vary by state. In states where certification is necessary, students typically pass the DANB's Certified Dental Assistant (CDA) examination. This 320-question exam is at Pearson VUE test centers and includes the following components:
General "chairside" behavior
Radiation health and safety
Infection control
How to get started
First, do research to find out the requirements in your state and the possible schools you may attend. You can find state requirements for dental assistants and search for dental assistant schools.
How to finance your education
Dental education can be expensive, so it's important to plan ahead. The cost of a program can vary state to state, ranging from $850 to $7560. Some training programs can also have additional fees, such as registration exams, lab fees, and extra supplies. Check with the school you will attend to figure out the exact cost.
you will probably have to work while you study. But there are ways to get more money for your education. You can apply for Federal Student Aid. You can also apply for scholarships.
---
Chúng tôi mong muốn cung cấp thông tin dễ hiểu được cập nhật thường xuyên. Thông tin này không phải là tư vấn pháp lý.