Find. Learn. Thrive.
An online center for information and education for refugees, asylum seekers, immigrants and welcoming communities. Watch a video to learn more.
Take a free class online
USAHello has free classes in many languages. Our classes prepare you for the GED® tests and for the US citizenship test. Learn anywhere, anytime, and study at your own pace.
Learn anywhere
Study on your phone or on a computer. Learn anytime, wherever you are.
Easy to use
Go at your own pace. Read lessons and take quizzes as many times as you like.
Made for you
Our classes were made for English language learners.
GED® class
Study for your GED® diploma online. With a high school diploma, you can go to college or get a better job.
Take the class
Citizenship class
Prepare for the US citizenship test. Learn what to expect at your interview and practice English while you study.
Take the class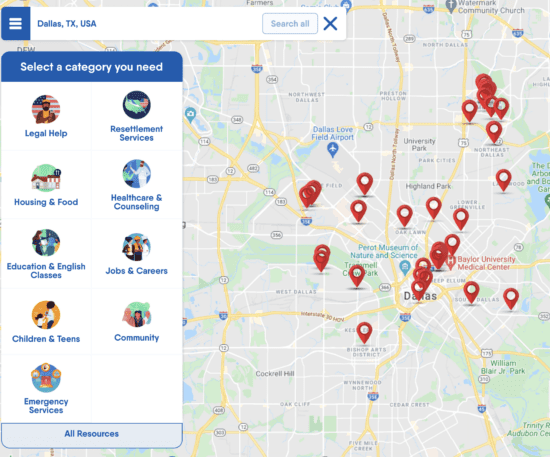 Find help near you
Find legal help, English classes, health clinics, housing support, and more. Search a local map and list of services for immigrants in the USA with the app FindHello.
Start your search