Family reunification for refugees and asylees
Trang này cũng được dịch sang:
Refugees, asylees, Afghan parolees, and SIV holders can apply to have certain family members join them in the USA. Learn more about family reunification. Find information on this program and how to apply.
Đã cập nhật May 18, 2023
---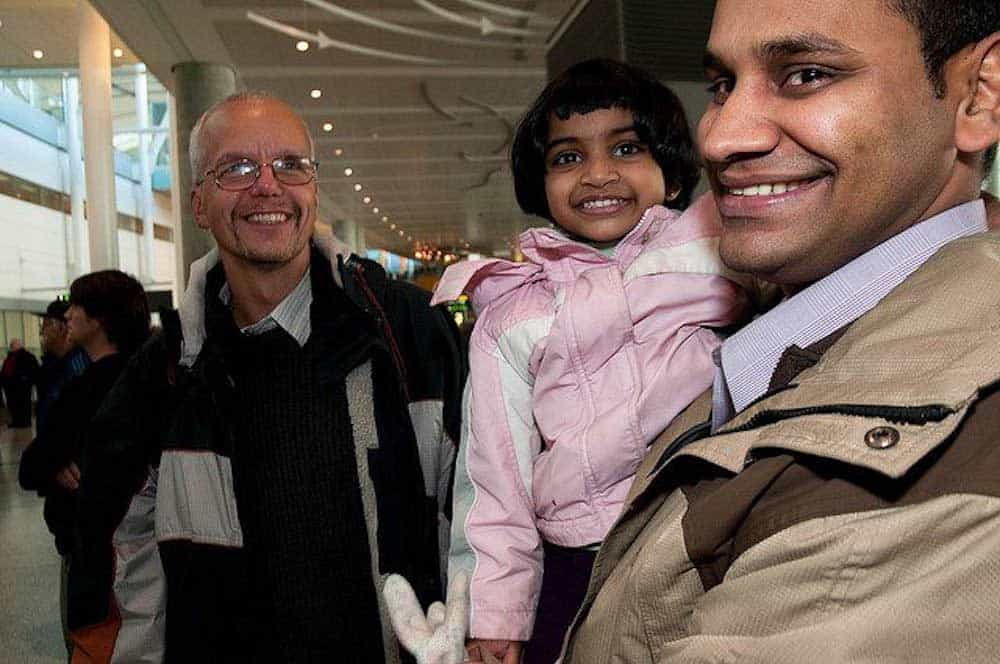 This page offers information only for refugees, asylees, Afghan parolees and SIV holders. If you are looking for other information see our pages on:
Refugees and asylees
There are special programs in the United States to help refugees and asylees reunite with their family members. These include Form I-730 and an Affidavit of Relationship (AOR) for refugees, asylees, and SIVs with family in high-priority countries.
These programs offer several important benefits including:
There are no application fees
Your family member will receive the same legal status as you came with (this is called derivative status)
Your family member will be eligible for refugee/asylee benefits and services
You can file as soon as you arrive. You do not have to wait until you get your green card
It can sometimes be faster than other processes
It is important to file for these programs as soon as you can. If you miss the deadline to file, you will still be able to apply for family reunification through the I-130 process as a green card holder or citizen but you will not get the same benefits.
Form I-730 Refugee/Asylee Relative Petition
If you came to the U.S. as a refugee or you have been granted asylum, you can file for your immediate relatives using Form I-730. This program only allows you to petition for your immediate family members. This includes:
Parents
Spouses
Unmarried children under 21
Siblings, cousins, aunts, uncles, and grandparents do not qualify under the refugee and asylee family reunification program.
Filing Form I-730 is the main way to petition for your family member to come to the USA. You must apply within 2 years of arriving in the U.S. as a refugee or being granted asylum.
How to apply
Refugees and asylees can file Form I-730 with USCIS. Your resettlement agency can help you find a legal representative that can help make sure that you fill out the forms correctly and can help you gather the required documents.
Principal applicant: the person who files an application asking for their family member to come to the USA. They are also known as the petitioner.

Derivative applicant: the family member for whom the petitioner has filed the application. They are also known as the beneficiary.
Who can apply 

Refugees and asylees

Deadline

You must apply within 2 years of entering the U.S. as a refugee or being granted asylee status.

Family members

Spouse and unmarried children under 21 (at the time you were granted refugee or asylee status) 

Form

File

Form I-730

with supporting documents including proof of status, family relationships, and photos of family members

Fees

No fee 

Processing time

Currently, USCIS takes an average of

11-25 months

to process I-730. Each case is different and may take more or less time to complete. You can track the status of your application

online

.

Interview

If USCIS finds your relative is eligible, they will schedule an interview with your family member. 


If your family member is inside the USA, they will be interviewed at your local USCIS field office.

If they are outside the USA, it will be at a USCIS international office, U.S. embassy, or consulate.
The officer will review your family member's application and make a decision on whether they are qualified to travel to the U.S. 
Affidavit of Relationship (AOR)
An AOR is a legal document that proves your family relationship with your relative overseas. You must file an AOR with your local resettlement agency. Filing an AOR connects your case with your family member's case. This can help your family members resettle in your location.
You can file an AOR for your parents, spouse, and unmarried children under 21 that have refugee status.
This process is available to refugees, asylees, and Afghan or Iraqi SIVs from certain countries. It can change each year. The fiscal year 2022 (October 2022 – September 2023) currently includes:
Burma (Myanmar)
China
Iran
North Korea
Pakistan
Saudi Arabia
Tajikistan
Turkmenistan
You must file an AOR within 5 years of your arrival. It is recommended you apply as soon as possible due to long processing times. It may take around 2 years for family members to arrive through this process.
You can file both Form I-730 and an AOR at the same time.
Afghan families
Afghan parolees can apply to bring their spouses and unmarried children under the age of 21 as refugees. You must file Form DS-4317 online with the Department of State. If you were paroled into the U.S. and now have TPS status, you can still apply for this program. You will have to submit information from your EAD, birth certificates, marriage certificates, and passports.
If you are an Afghan who adjusted to Special Immigrant status while in the USA, your spouse or children may be added to your SIV case. You must file Form I-824. If USCIS approves your request, the NVC will contact you and your family members to begin the SIV application process.
Learn more about Family Reunification for Afghans and the different options based on your status.
What happens next
Refugee beneficiaries will have to go through post-approval processing. Refugees must go through medical and security checks. The International Organization for Migration (IOM) will arrange medical screenings and travel. Your relatives will be granted a travel loan to cover the cost of their airfare; they will pay this back over time after arrival. A resettlement agency will make arrangements to welcome and offer resettlement support in the United States.
Asylee beneficiaries will have to make their own travel arrangements. After arrival, resettlement agencies will help them apply for benefits and services in their state.
Special immigrants (SIV holders) can travel through the International Organization for Migration (IOM) or arrange for their own flight to travel to the USA. Afghan and Iraqi SIV holders can apply for resettlement support before or after arriving.
Find legal help
It is important to get legal advice to understand your options. Your resettlement agency can offer support. Organizations and lawyers can also help. Learn how to find free or low-cost legal services.
Tránh nạn lừa đảo nhập cư
Biết cách bảo vệ bản thân để không bị các tư vấn viên về nhập cư và những trang web giả mạo lừa gạt. Tìm hiểu điều cần làm khi mình là nạn nhân của âm mưu lừa gạt.
Tìm hiểu thêm
---
Thông tin trên trang này đến từ UNHCR, USCIS, CLINIC, và các nguồn đáng tin cậy khác. Chúng tôi mong muốn cung cấp thông tin dễ hiểu được cập nhật thường xuyên. Thông tin này không phải là tư vấn pháp lý.