Do you want to find a job in education? Teaching assistant jobs are a good way to start. Learn about the job, what training you need, and the first steps to getting employed in a school.
---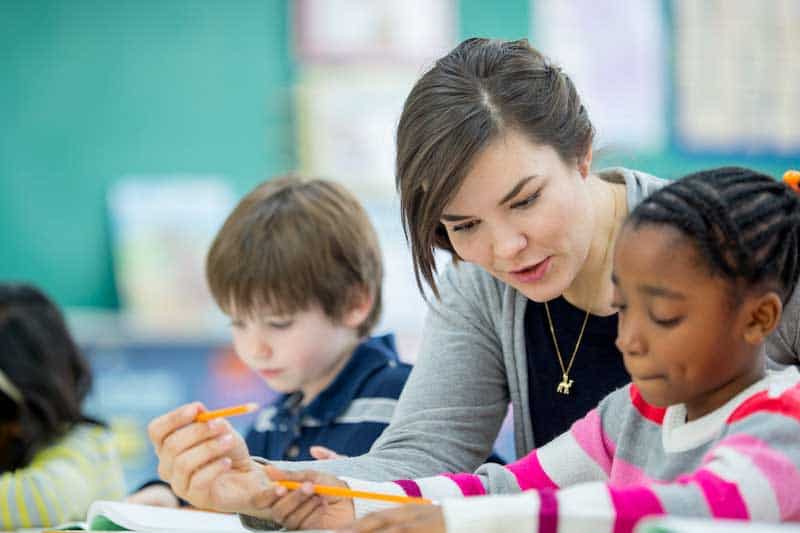 What are teaching assistant jobs?
In classrooms all over the country, teachers are faced with large classes and not enough time to give personal attention to each student. A teaching assistant can help. Teaching assistant jobs are very important in the classroom. Teaching assistants support teachers by helping students and by taking care of time-consuming tasks.
Other names for this job are teacher's aide, teacher's assistant, and para-educator.
About teaching assistant jobs
What can you expect as a teaching assistant?
Duties
The role of a teaching assistant may change from school to school. An assistant often helps students one by one or in small groups. They keep the classroom tidy and clean. Part of the job is to save the teacher time so he or she can focus on teaching. The other part of the job is to help the students with their work.
Duties include:
Making copies and collecting homework
Working with students who have special needs
Getting students to and from classrooms and buses
Preparing lessons
Organizing classroom supplies
Watching the students to see if they need help
Helping with the student's yearly education plan
Meeting family members to talk about the student
Supervising students during recess and lunch
Workplace
Teaching assistants work in public elementary, middle and high schools. They also work in private schools. They may work in special education facilities, such as schools for students with disabilities, preschools, child care centers, and religious organizations.
Salary for teaching assistant jobs
Teaching assistants earn an average of $19,000 to $23,640 a year. Pay is higher (up to $30,000) in areas with a higher cost of living.
Watch a video about a Vietnamese refugee who is a special education teaching assistant
About the person
Teaching assistant jobs are perfect if you enjoy working with children and if you want to be a teacher in the future. It's also a good career if you want to work with children with special needs (children with mental or physical disabilities). Your language skills will be valuable in teaching assistant jobs if you are working with newcomer students.
Qualities you should have
Patience
Friendly nature
Kindness and understanding
Ability to maintain discipline
Good at communicating
Flexible
Responsive to students' needs
Skills you will need
Teaching skills
Computer skills
Organizational skills
Good grammar and math skills
First aid
Get qualified
Training for teaching assistant jobs
You will need to have an associate's degree (two-year degree) in education or at least two years of college to get teaching assistant jobs in most public schools.
Some private or charter schools do not require an associate's degree. But you are more likely to teaching assistant jobs with some teaching training. Also, if you want to go on to become a teacher in the future, you can use your education towards that goal.
Two-year colleges offer associate's degrees in paraprofessional education, teacher assistance or educational assistance. You can study for one of these degrees at a community college. If you are working during the day, you can study online for some of these degrees. Find a community college near you. You can also learn about online associate educational degrees.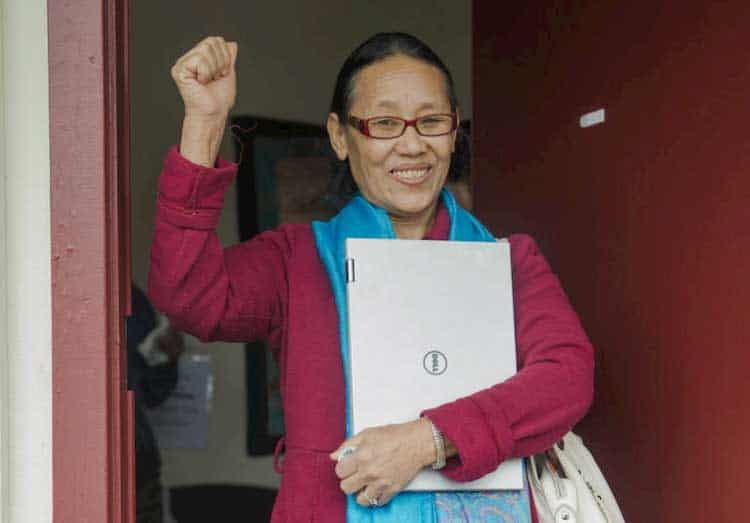 USAHello online classes are open to everyone
USAHello classes are free and are made for refugees and immigrants. Prepare for your GED® test or to become a US citizen.
Learn about our free classes
Certification
To get certified as a teaching assistant, you will need to have your two years of college. You will also need to have completed an internship. That means you will practice your skills in a real classroom. Many states also require a certificate called the ParaPro Assessment.
Experience
If you are still in school or college, apply for an internship as a teacher's assistant. This will save you time later. You will probably need six months or a year of experience as an intern to qualify for teaching assistant jobs. If you are looking for a paid job, Schoolspring.com is a website for educational jobs.
---
We aim to offer easy to understand information that is updated regularly. This information is not legal advice.