Mission
USAHello helps refugees, asylum seekers, immigrants and their receiving communities thrive with free, high-quality online information and resources in many languages.
Values
We believe that diversity is a strength to be celebrated rather than feared. We value the lived experiences of people who have migrated and the communities that receive them. We leverage the power of technology to empower people and communities with knowledge and connection. 
Vision
USAHello envisions a world in which all newcomers can learn and thrive in welcoming inclusive communities.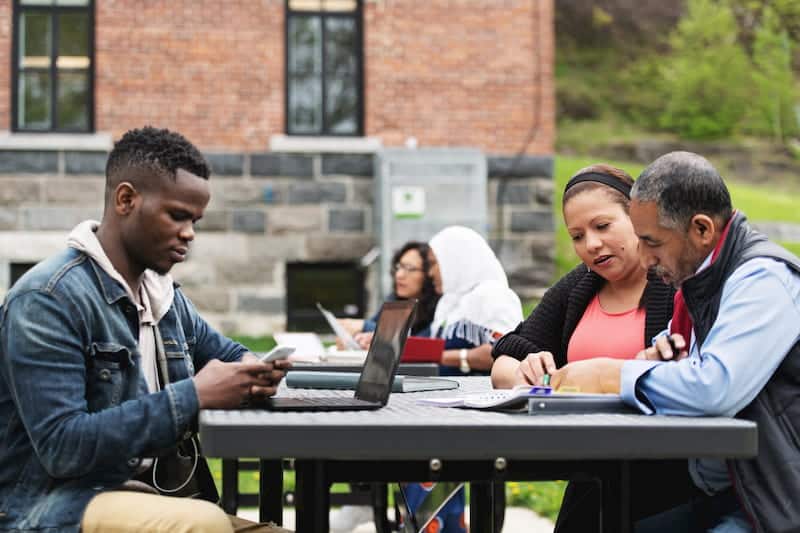 Why our work is important
The scale of the current refugee crisis, the magnitude of the trauma, and the spreading and terrible results of failed integrations around the world require innovative responses. The need is urgent, not just for the individuals escaping tragedy but for all of us and for the future of our communities.
Historically, the United States has been known as a country that welcomes diversity and affords immigrants enormous opportunities. The reality, however, is that there are structural barriers to effective integration that have created a widening disparity between our foreign-born and native residents.
Refugees and immigrants often struggle to learn English and face difficulties in finding living-wage jobs, adequate housing, healthcare, education, and transportation. Many are unaware of existing social services, and they underutilize available resources. As a result, newcomers largely feel marginalized or isolated and are systematically underemployed and economically disadvantaged.
USAHello uses the power of the internet and mobile technology to overcome these barriers by making available all of the information that newcomers need in one online center. Our website provides programs and resources designed by and for refugees and immigrants. USAHello's services are free, translatable, and available from anywhere at any time.
Our goal is to help millions of foreign-born US residents create new lives for themselves and their families. The successful integration of those who are already here and those that may come in the future will strengthen our economy, make our communities more resilient, and enhance our democracy.