What is GED®? A guide to the test.
If you did not graduate high school, getting a high school equivalency diploma might be a good option for you. You will need to take the GED® test. It has 4 different subjects. Learn what is on the test and who can take it.

---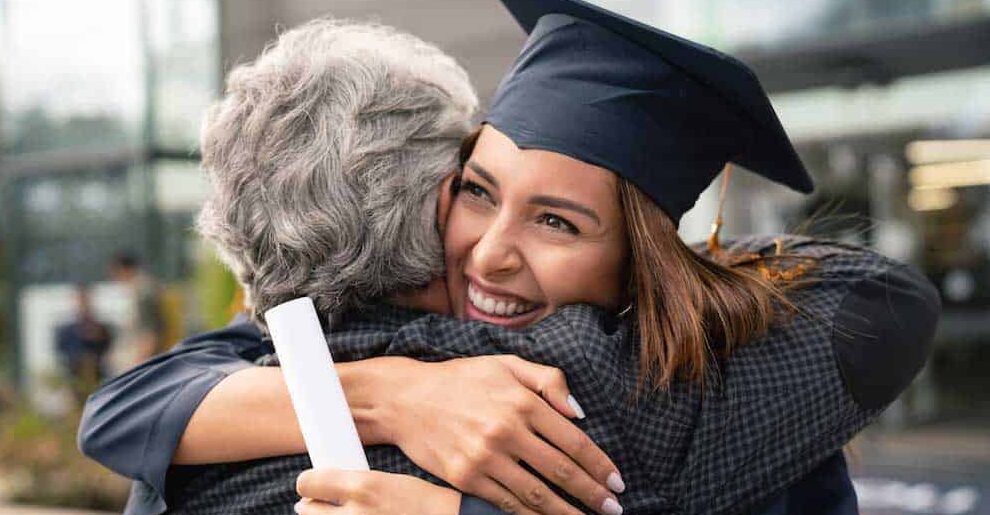 What is GED®?
GED® is another way of saying General Educational Development. The GED® is a high school equivalency test. It is for people who were unable to finish high school. The test shows you have the same knowledge and skills as someone who completed high school in the USA. When you pass, you get a certificate that offers you the same opportunities as a high school diploma.
What is the difference between the GED® and a high school diploma?
The GED® is a credential that you can get after passing exams in 4 different subjects. A high school diploma is a credential students get after completing 4 years of high school. The GED® is equal to a high school diploma. Both show that you have the knowledge and skills of someone who completed 12th grade. 
Why is the GED® important?
Adults who do not finish high school in the USA have fewer options for jobs and can not go to college. Passing the GED® can help you get a better education and study a new profession at a university. You can find better jobs with higher pay. A GED® helps improve your opportunities.
Who can take the GED® test?
You must live in one of the 41 states that offer the GED®. Find out which test is offered in your state. If the GED® is not offered in your state, you can still get a high school equivalency diploma by taking the HiSET exam.
Each state that offers the GED® has different rules. In many states, you can take the exam if you are 18 years or older and have not completed high school. In some cases, you can take the exam if you are 16 or 17 years old. Some require that you take preparation classes before the exam.
You do not have to be a U.S. citizen to take the GED® test. You will need to show proof of identity. In some states, you will also need to show proof of state residence.
Get the specific state rules. Choose your state in the drop-down menu for "select your area." Then click the button "view state rules."
I have a diploma from another country. Do I still need to get the GED® test?
If you have a high school diploma from another country, you may or may not need a HiSET or GED® credential. Colleges and employers may require you to have your high school diploma evaluated to see if it is the same as a US high school diploma.
What is on the GED® test?
The GED® tests you on math, language arts, social studies, and science. These are separated into 4 subject tests. There are different types of questions: multiple-choice, drag and drop, fill-in-the-blank, select an area, and dropdown. The language arts test also has an essay question. You can take the tests in English or Spanish.
Subject

Format

Time

Tests you on

Mathematical Reasoning

45 questions

115 mins

Understanding of math concepts including geometry and algebra.

You can use a calculator for this part. You can bring a TI-30XS Multiview Scientific calculator or use a calculator on your computer screen. You can also use a formula sheet during the test.

Language Arts

53 questions
+
1 essay question

90 mins
+
45 mins

Ability to understand reading materials
+
Ability to write and share your ideas and arguments

Social Studies

35 questions

70 mins

Knowledge of US history, geography, civics, government, and economics

Science

34-35 questions

90 mins

Use of scientific ideas and reading graphs and charts
Learn more about each subject test.
The entire exam takes 7 hours to complete. Each subject test takes 70 to 150 minutes to take. You can take each subject test on separate days. You can take the GED® on a computer at a testing center or online at your home if your state offers online testing.
What is GED passing score?
To pass the GED® test, you will need a score of 145 or higher on each of the four subject tests. You must pass all four subject tests to get your GED diploma.
How can I prepare?
USAHello offers a free online class to help you prepare for the GED® test. The online class is split into 4 sections: social studies, language arts, science, and mathematics. You can take the class in English and Spanish. It is available from your computer, tablet, or mobile device. Study at your own pace when you have free time.
You can also take our free online practice test. There is one for each subject: social studies, math, science, and language arts.
Learn how and where to take the GED® test.
Visit the GED® website for a test tutorial, free online sample tests, and study guides.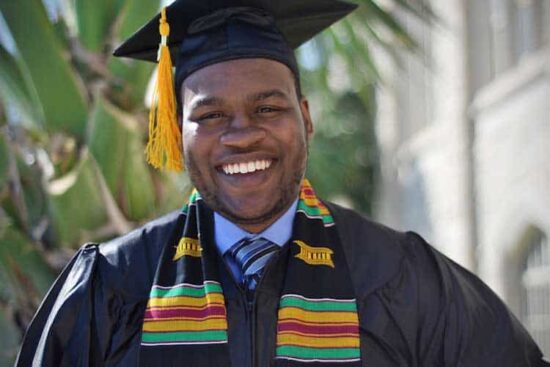 Free online GED® classes
Study for your GED® or HiSET credential online so you can go to university or find a better job.
Go to the class now
Important Notice: Only the official GED® Testing Service can test you. If another website says they can give you a GED® diploma, it is not true.
---
We aim to offer easy to understand information that is updated regularly. This information is not legal advice.