Your Guide to the TOEFL Test: What it is and How to Take it
Are you trying to get a job or get into university? You may need to show you can speak English. Passing the TOEFL test proves you can speak, write and understand English well. Learn how to take the test.
---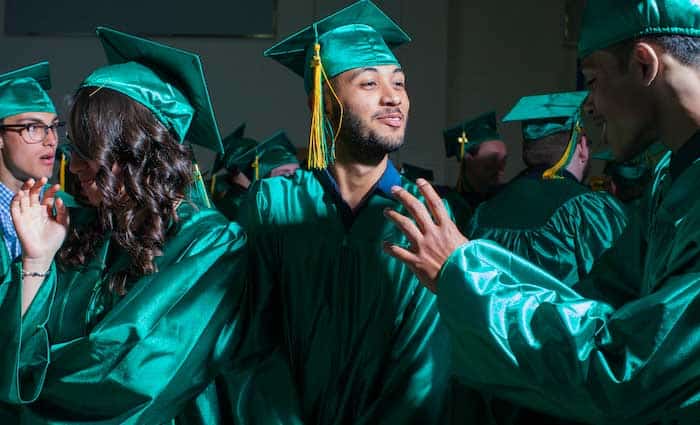 What is the TOEFL test?
TOEFL stands for Test of English as a Foreign Language. The test shows your skill in speaking, reading, writing and listening to English. If you pass the test with a good score, it shows universities that you will be able to take college courses in English. It tells employers and government officials that your English is good. It is the most accepted English test in the world.
Why should I take the TOEFL test?
What kind of test is it?
The test has four parts: reading, listening, speaking and writing. It takes about 3 hours. As from August 1, 2019, the times are:
Reading: 54–72 minutes
Listening: 41–57 minutes
Speaking: 17 minutes
Writing: 50 minutes
You will need to go to a testing center to take the test. You will have to use a computer.
The sections are scored separately. If you fail a section or are not happy with your score, you can take the test again. If you take the test more than once in a two-year period, you can use your best results for each section as your final score.
How do I take the TOEFL test?
Unless you already have good English skills, you will need to study for your test. You can find the testing center that is best for you. Then you can register to take the test.
Study
Do you want to learn English at home or on your mobile device? Here are some of the best free online English classes and mobile apps we have found.
Do you want to take a class? Search in FindHello to find a free English class near you. Enter your city or address, and then select "Education and English classes." You can also go to your local library, community center, or employment center and ask if they free offer English classes.
You can find a community center by searching online. Type the name of your city of neighborhood and then the words "community center."
ETS is the testing service that runs the TOEFL test. The ETS website offers official resources to help you study for your test. Many of the resources are free, but some of them are not.
Find your TOEFL testing center
The ETS website also lists testing centers in the USA and other countries. After you choose your testing center, the website will show you the dates on which you can take the test at that center.
Register for the TOEFL test
You cannot book your test until you register online. You will need to create an account with ETS, the TOEFL testing service.
---
We aim to offer easy to understand information that is updated regularly. This information is not legal advice.