Do you need help with an immigration application or the asylum process? Find free or low-cost legal resources for refugees and immigrants. Learn the benefits of getting legal help, who can help you with your immigration paperwork, where to find affordable legal services, how to protect yourself from fraud, and other resources.
---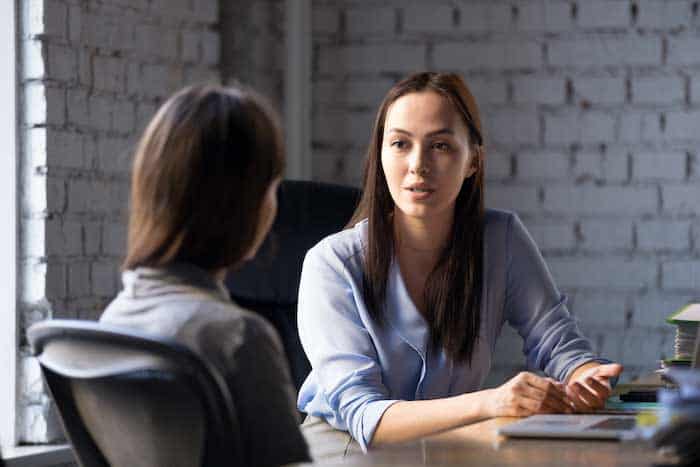 The benefits of getting immigration legal help
Anyone who is filing an immigration application might benefit from immigration legal help to complete their forms. Many immigration forms are long and complicated and it is important that you fully understand each question and how to answer it in order to be successful.
Working with a qualified accredited representative or immigration lawyer can:
Help you determine what benefits you are eligible for.
Help you understand every question and answer accurately.
Help you prepare the best application for success.
Make sure that you do not file an application for something you are not eligible for and lose your money or end up on immigration proceedings.
Make sure that filing an application does not put you at risk of deportation. In some cases, such as if you have a criminal history in the U.S., it may be safer to wait a certain number of years before filing an application. Seek the advice of an immigration expert.
Who can help me with my immigration paperwork?
There are two types of professionals who are qualified to help with immigration paperwork:
DOJ Accredited Representative
Immigration lawyer (also called an immigration attorney)
DOJ Accredited Representative
A DOJ Accredited Representative is someone who has received accreditation from the U.S. Department of Justice to practice immigration law.
In order to gain this certification, a person must work for a non-profit organization, complete extensive training on immigration law, and have worked under the supervision of someone who is fully accredited/an attorney.
All accredited representatives provide services through a non-profit provider and they cannot charge very high fees.
You can find a listing of accredited organizations here.
Immigration lawyer
An immigration lawyer is someone who has gone to law school and passed the bar exam whose area of practice is focused on immigration.
This type of lawyer might work at a non-profit organization where the fees are lower or they might be a private business and can charge higher fees. Sometimes they might provide free (also called pro bono) services or they might use a sliding scale to base your fees on your income.
Someone who is an attorney but does not specialize in immigration law may not understand the laws related to immigration so it is better to avoid that type of help.
Where can I find affordable legal services?
You can use the following resources to find legal help:
Sometimes legal service providers hold special events or workshops to serve a large number of people at once with common immigration applications, such as citizenship. This can be a low-cost or free way to check your eligibility and/or complete an application.
Anti-fraud warning
Read this information to protect yourself from people who are not real lawyers!
There are people who will pretend to help you so they can keep your money. Learn how to recognize them and protect yourself! The Immigrant Legal Resource Center (ILRC) has information to protect you from fraud. You can read and download the information in English. Or you can read and download the information in Spanish.
Other helpful resources
Do you need social services, ESL classes, healthcare and more in your community?
You can look for help near you with FindHello, an app that USAHello made with UNHCR. You can access it on the web or download the mobile app to find social services, help with housing and food, English language classes, immigration help, and more. There are more than 4,000 local resources in 500+ communities across the country.
Find help near you
FindHello is an app you can use to look for help near you. It shows a map and list of services for immigrants, refugees, asylum seekers, and undocumented people in the USA. Search for legal help, English classes, healthcare, housing support, and more.
Start your search
Do you need help with human trafficking?
If you or someone you know is a victim of human trafficking, you can:
Live chat on the website
Call 1-888-373-7888
Text "HELP" or "INFO" to BeFree (233733)
I am not safe in my home
If you are the victim of violence in your home (called domestic violence) you can get help.
Live chat on the website
Call 1-800-799-7233 any time day or night
Text "START" to 88788
Call 1-888-888-7802 for help in 18 Asian languages + Spanish
Chat online in English or Chinese
Text 1-929-207-5907
If you are an immigrant and you are a victim of domestic violence, you may be able to get special protection, even if your partner is a U.S. citizen. Learn more.
I need legal help in another country
The Rights in Exile Programme lists free and low-cost legal services in countries all over the world. Check the list for free legal services in your country.
The information on this page comes from the many trusted sources listed here. It is intended for guidance and is updated as often as possible. USAHello does not give legal advice, nor are any of our materials intended to be taken as legal advice. If you are looking for a free or low-cost lawyer or legal help, please contact the services on this page.