Standing with our Asian American community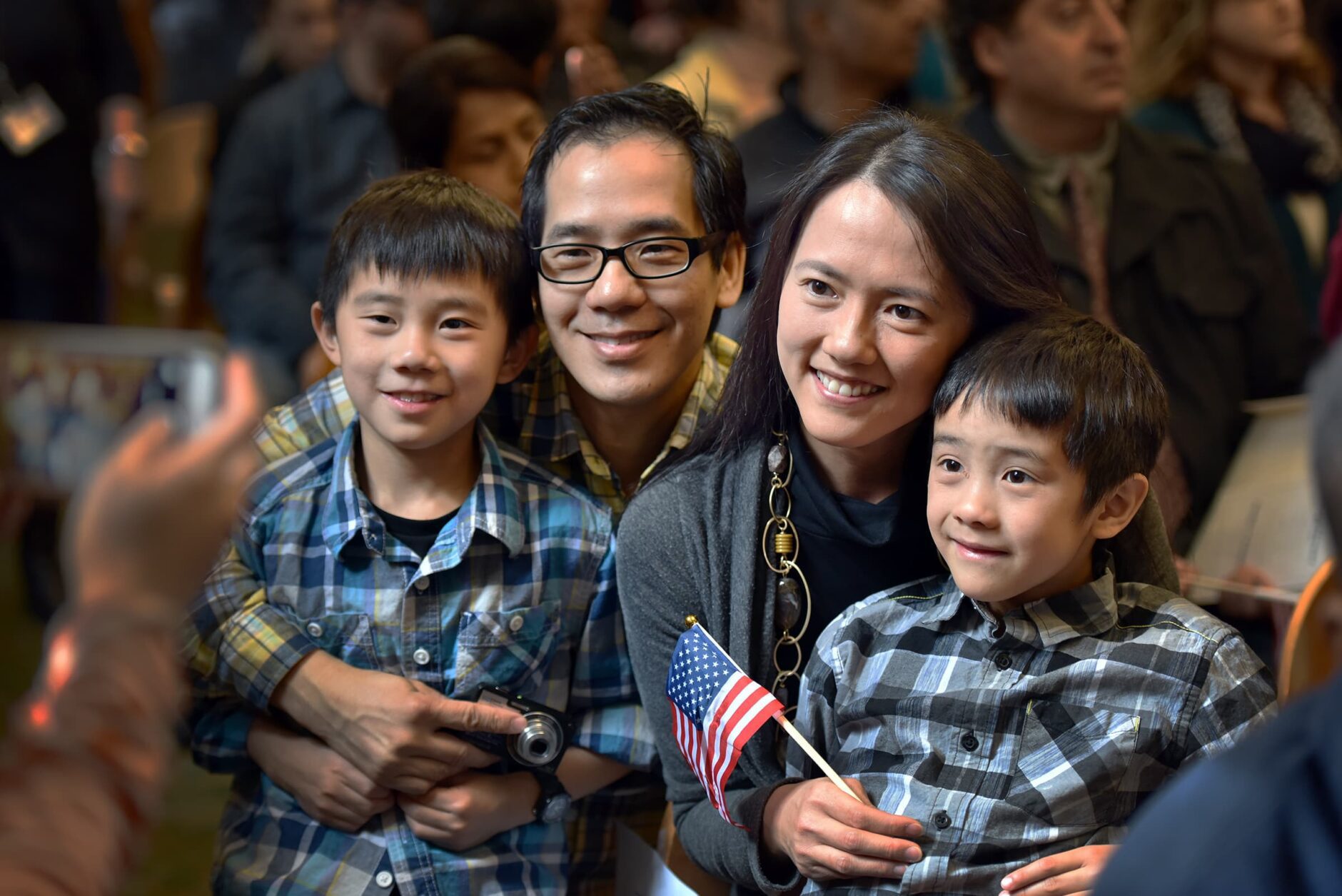 Last week we experienced a terrible loss when eight people were killed, including six Asian American women targeted by this attack. Unfortunately, this tragedy is part of a long history of violence aimed at the Asian American and Pacific Islander (AAPI) community here in the USA. Since the outbreak of the COVID pandemic, we have seen a rise in anti-Asian hate crimes across the country. This is a pattern we have seen repeatedly in times of national crisis. At USAHello, our hearts go out to the loved ones impacted by recent violence. We know that the pain from these attacks extends far beyond those that knew the victims personally and want to lift up ways we can care for ourselves and our community during this difficult time. We also know that the underlying hatred that inspires acts like this will not go away on its own and it is up to each and every one of us to educate ourselves and take whatever steps we can to stand up to hate wherever we find it.
How to get help
You are not alone. Below are a few of the organizations working hard to connect people to community support and provide helpful information. Now, more than ever, we need to take care of ourselves and those around us. Asian American Federation has safety resources for how to handle conflict in multiple languages. NAMI Asian American Resources has information about how to access culturally competent care and resources to connect in your community. Asian Mental Health Collective supports mental health awareness and access. They maintain a nationwide therapist directory. Hollaback offers free virtual trainings for those experiencing harassment (as well as for bystanders witnessing it) with several upcoming dates. Womankind provides support to survivors of domestic violence, sexual violence and human trafficking in 18 Asian languages (plus Spanish). They have a free multilingual 24 hour confidential hotline 1-888-888-7702.
Stop AAPI Hate has safety tips (pictured below) available in multiple languages as well as a multilingual incident report site.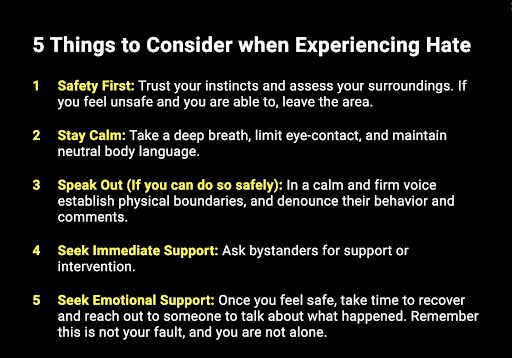 How to help
Millions of Americans are deeply disturbed by the acts of racism, misogyny and hatred we see in the news but are not sure how to help. Educate yourself to better understand the history and present reality of people with life experiences different from your own (and share what you learn with others).
Learn how to respond if you are a witness to harassment.
Support organizations working to support impacted communities by contributing your time, talents or financial resources if you are able.Put in the work to be an anti-racist. Racism impacts all of us and is deeply felt by our Asian, Black, Latinx, Middle Eastern and Native communities here in the USA. It's up to everyone of us to actively dismantle the beliefs, systems and practices of racism.