How to prepare for a move to a new city or town
Moving to a new city requires planning and preparation. Find a list of things you should think about as you plan your move. Get tips for moving and settling into your new home.
---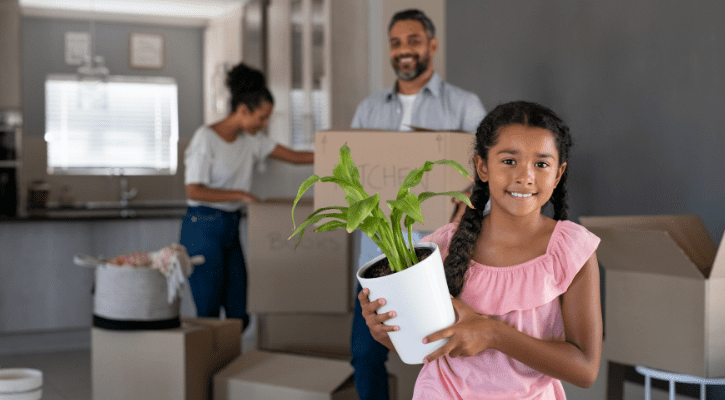 People in the USA move each year for many reasons. They may want to:
Find a new or better home
Move closer to family
Take a new job opportunity
Transfer job locations
Enroll in an educational program
The majority of people in the USA move to a new city within the same county or state they live in. Some choose to move across states or outside the country.
Sometimes immigrants and refugees don't get to put much thought into where they first live in the USA.
Learn about the city or town
Research the area to consider your options. If you can, explore the city and neighborhood in person or research it online. Talk to people who live there and ask about their experiences.
Use the following tools to get an overview of cities and neighborhoods.
Things to consider
Look for the following details as you decide where to move.
Cost of living
Availability of housing
Job opportunities
Quality of schools and university options
Friends and family nearby
Safety and crime rates
Services for immigrants & cultural centers
Diversity and people from your home country
Places of worship
Childcare options and cost
Healthcare providers
Public transportation and walkability
Grocery stores and ethnic foods
Accessibility for those with disabilities
Culture and politics
Community events and recreation
Weather and climate
The cost of living is an important thing to consider. It is how much money you need to live comfortably in a city. Cost of living compares how much people earn on average in a city to how much they have to pay for housing, goods, and services. These can all vary by city which affects the cost of living.
Considering all of these things can also help you know what other things you might need for your move. If there is no public transportation, you might need to buy a car. If the weather is different, you might need to buy new clothing.
You can search your new city in FindHello to see what kind of services and resources are available for immigrants in the area.
Moving tips
Moving to a new city or town can be stressful. Here are some helpful things to remember.
Give notice to your landlord. If you are renting, you must give notice at least 30-60 days before moving. Be sure to follow the lease rules.

Talk to your caseworker. If you are getting help from a resettlement agency, tell your caseworker you are planning to move.

Find a place to live. Learn more about finding housing.

Create a moving budget. Make a list of expenses and apply for moving assistance if you need help paying for moving costs.

Sell or donate unwanted items online or at a thrift store near you.

Give yourself plenty of time to pack. Collect packing supplies beforehand such as moving boxes, packing tape, and supplies. Label your boxes. Find packing tips and save money.

Set up utilities at your new home. Schedule things such as your electricity, gas, internet, phone, cable, water, trash, and recycling to stop at your current home and start at your new home.

Set up your doctor and pharmacy if you or a family member has any immediate medical needs as soon as you will arrive.

Forward your mail. Change your address with the post office online or in person.
USCIS: You must update your address with USCIS within 10 days of moving if you applied for or received an immigration benefit, such as a green card.
EOIR & ICE: You must file a change of address form with EOIR and ICE within 5 days of moving if you are in immigration court proceedings.
Social Services: You must notify your local Department of Social Services that you moved if you receive government benefits, including SNAP, TANF, and Medicaid.
Download a printable moving checklist.
Get settled in
Adjusting to a new city or town can take time. Be sure to think about the following as you get settled in your new home.
Apply for a new driver's license and update your car registration. Be sure to also update your address with your car insurance provider.

Enroll your children in school.

Change your voter registration if you are a U.S. citizen.

Get involved in your community. Join community events in your neighborhood, local cultural center, place of worship, recreation center, and public library.

Reach out for community support. Use our FindHello app to search for organizations and services in your city.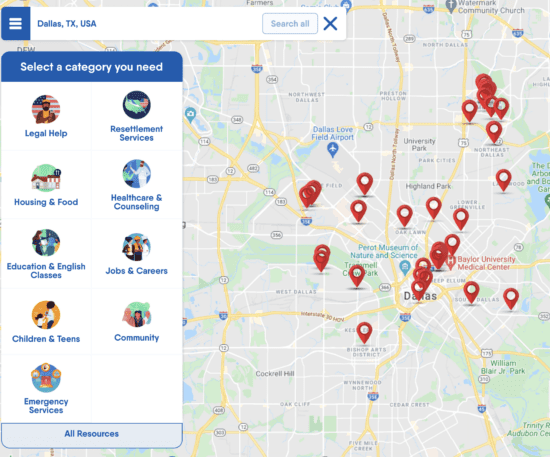 Find help near you
Find legal help, English classes, health clinics, housing support, and more. Search a local map and list of services for immigrants in the USA with the app FindHello.
Start your search
---
The information on this page comes from USA.gov, Move.org, and other trusted sources. We aim to offer easy to understand information that is updated regularly. This information is not legal advice.