How to find housing for immigrants and refugees
Finding a safe and affordable place to live in the USA can be difficult. Get information on housing for immigrants. Learn how to search for a home and get help finding and paying for a home. Understand the renting process and your rights.
---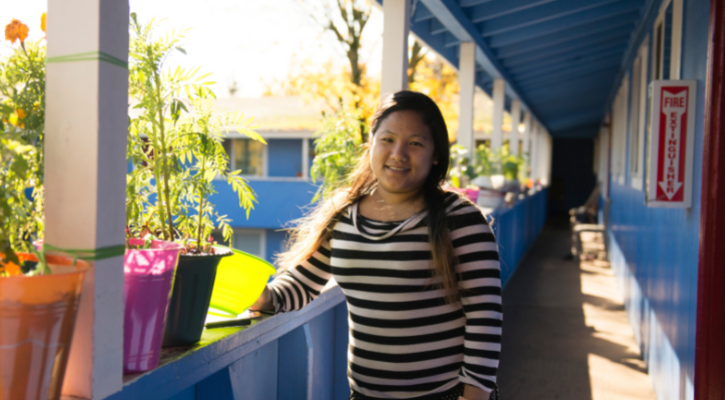 Lack of homes in the U.S.
The United States is experiencing a housing crisis. This means there are not enough homes for individuals and families in the USA. It has caused home prices to increase.
The lack of housing makes it hard for new immigrants and refugees to find an affordable place to live. It may take time and you may not get exactly what you want in a home.
Short-term housing
Short-term housing is a place where you live temporarily. It is for a short period of time, usually from a few days to 6 months. Options for this may include a:
Hotel
Shared apartment or house
Homeless shelter
Transitional housing program
Both shelters and transitional housing provide a temporary place to stay for people experiencing homelessness. Transitional housing also offers help in finding a long-term place to live. Your immigration status should not affect whether you can stay at either.
Rent a home
A large number of people rent apartments or houses in the United States. You can rent a place from a private owner or a property management company.
All situations can be different but you can usually expect that you will have to:
Fill out an application that asks about your income, work, and past rentals. It also asks for your social security number to check your background and credit.
Sign a lease agreement if your application is approved. This is a legal contract between the tenant and landlord. You agree to the dates of the rental, cost, and conditions. Leases are usually for one year.
Pay a security deposit and the first month's rent.
Pay rent monthly as well as utilities, such as electricity.
A tenant is a person who is renting a home. A landlord is a person who rents the home to the tenant.
If you are having trouble being approved for a rental, you can have someone cosign for you or find a roommate who can apply.
If you can't afford a place to live, Public Housing Agencies (PHAs) are a good place to start. The U.S. government offers public or subsidized housing with lower rent. Housing vouchers can also help pay for rent.
These federal housing benefits are available to:
Refugees
Asylees
Humanitarian parolees (including those from Afghanistan and Ukraine)
Grantees of withholding of removal
If you are undocumented or have temporary immigration status, you are not eligible for these programs but you can live with a family member who is.
Sharing a rental with other people can also help you afford a place to live.
Buy a home
The majority of people in the United States own a home.
People usually use a real estate agent to look for a home.
Many homeowners get a mortgage or loan to help buy a home.
Find resources for buying a home with Refugee Housing Solutions and the Department of Housing and Urban Development.
Find housing and help
There are many ways you can look for a place to live. There are websites and places in your community to check, such as bulletin boards.
Some websites you can try include:
Short-term housing: hotels.com, Airbnb
Shared housing: Facebook marketplace, craigslist, roommates.com
Rentals: Zillow, HotPads, RentCare, 4stay, apartments.com
There are also different government agencies and non-profit organizations that can help you find housing and help you pay for rent, loans, or utilities.
| Resource | Offers |
| --- | --- |
| | Counselors across the country provide free or low-cost advice on finding affordable housing, renting, or buying a home |
| | A federal government agency that offers a variety of resources for getting housing and rental assistance |
| | Help people facing homelessness find resources in their communities |
| | Lower-cost housing for older adults, people with disabilities, and those with low income |
| | A listing of affordable housing, public housing, and homeless resources by your location |
| | Helps people behind on their rent, mortgage payments, and bills because of the pandemic |
| | Provides housing support to Afghan evacuees |
| | Information for refugees looking for housing |
| | Helps refugees and asylees find safe and affordable housing, set up their homes, and pay for rent and utilities |
| | Helps people in rural areas find safe and affordable housing and repair their homes |
| | A nonprofit with a call center in English and Spanish that connects people to housing |
| | Find transitional housing by state |
| | Information on affordable housing, buying a home, and help for older adults and people with disabilities |
| | Call 211 to ask about resources that can help you pay for housing expenses and utility bills |
Know your rights
If you rent a home in the United States, you have certain tenant rights by law. These can be different based on what state you live in. You have a right to a habitable home. This means the home must be safe for you to live in. Examples of unsafe living conditions include the presence of toxic mold, a leaky roof, or an infestation of mice.
Find tips on being a good tenant.
Discrimination
U.S. law prohibits housing discrimination. It is against the law for a landlord or realtor to mistreat you because of your race, color, national origin, religion, sex (including gender identity and sexual orientation), familial status, and disability. Your immigration status should not affect your housing rights.
If you believe your housing rights have been violated, you can file a complaint.
Safety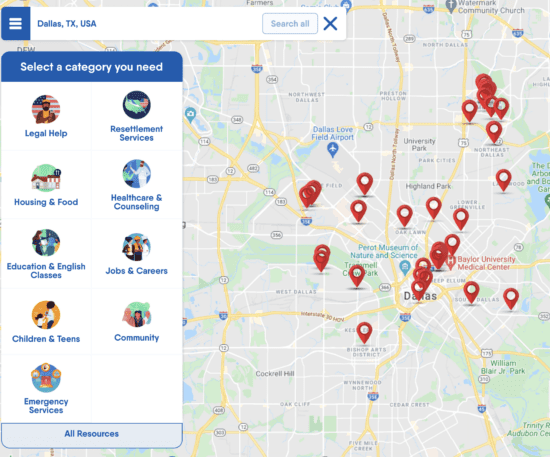 Find help near you
Find legal help, English classes, health clinics, housing support, and more. Search a local map and list of services for immigrants in the USA with the app FindHello.
Start your search
---
The information on this page comes from the Department of Housing and Urban Development, USA.gov, and other trusted sources. We aim to offer easy to understand information that is updated regularly. This information is not legal advice.