Register to vote: A guide for refugees and immigrants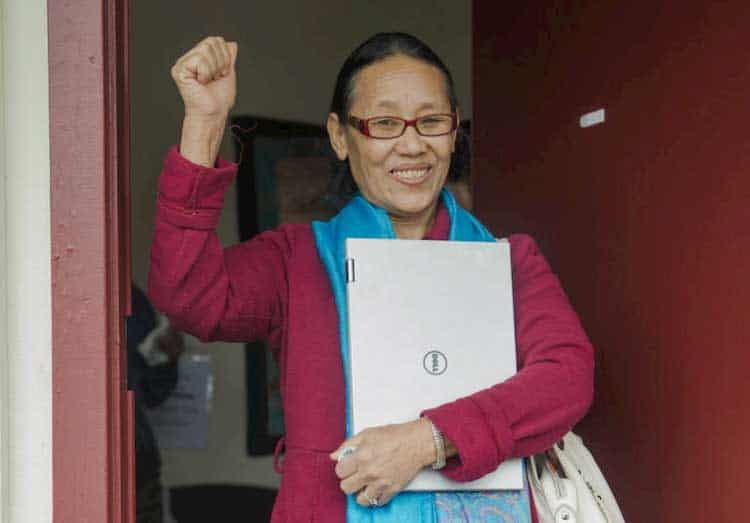 Voting is an important part of being a citizen in the USA.
It is an opportunity for you to express your opinion and give your support to your representatives. That's why it's important to register to vote.
Many of us come from countries where our vote did not count and the election results are set before Election Day. Voting in the United States for officials at local, state, and federal levels will have an impact on the issues of importance to refugees and immigrants.
Who can register to vote?
Any US citizen aged 18 or older can register to vote. However, there are exceptions: some people convicted of a felony or mentally incapacitated may not be able to register.
It is also essential to mention that non-citizens (including permanent residents) cannot and must not attempt to vote. Anyone that makes a false statement about his or her citizenship status and commits voter fraud will face serious consequences – a fine, prison or both.
Where can I register to vote?
Registration is easy! Thirty-seven states and the District of Columbia allow for online registration. Find out how to register to vote in your state. You can also visit your local public service offices or driver's license centers to obtain registration forms.
Do the same rules apply to all states?
Different states have different rules, so check with your local election office to inquire about state-specific requirements. Your local office can also supply you with information about registration deadlines, polling locations, language and disability accommodations, and upcoming elections.
Why is it important to keep your registration current?
If you don't keep your information current, you may not be allowed to vote. Report any changes in your name, address, eligibility to vote, or party affiliation at least few weeks before the next voting day.
What if my English is not good?
Don't let limited English discourage you from registering. The U.S. Election Assistance Commission provides you with detailed and accurate information about voting in a number of foreign languages.
Being able to cast your voice and play a role in selecting the leaders in this country is a great privilege and honor. It is your way to show stewardship toward the future of your new country!