Nonprofits are organizations that help people and causes. Read about how to start a nonprofit and help your community.
---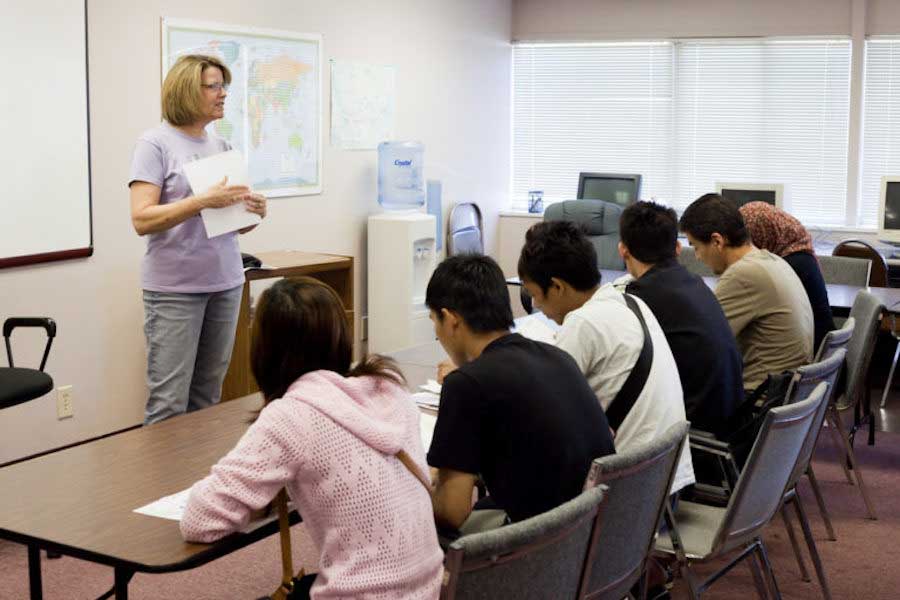 Have you ever wondered how to start a nonprofit – a program or a small organization to help your community? Here are some steps you can take to identify a problem in your community, find a solution, and bring your idea to life. Nonprofits are also called "charities."
Refugees and immigrants have specific needs that you may want to address. But before you learn how to start a nonprofit and help them, check carefully to see what other services are available. Sometimes the nonprofit organization that can help already exists!
1. Find the need in the community
The starting point of solving any problem is being aware of the problem. As you think about how to start a nonprofit, what are the issues or needs you see in your community? Do you see students dropping out of school or failing classes? You may see that there is a need to help adult newcomers find jobs. You can start thinking about the solution once you find the problem and figure out how you can help.
2. Choose and register a name
Once you decide to organize your nonprofit, you should come up with a name that describes it. You could choose a name that describes what the nonprofit does or who it serves. Some nonprofits use just have one word that is a concept. Check that the name has not been used before. You will need to contact the Office of the Secretary of State. Each state has one of these offices. To register your name, you will have to pay a small fee and file a document called the "articles of incorporation."
3. Apply for an IRS tax exemption
Nonprofit means not making money. Nonprofits can apply to not pay taxes on their income. You must prove that you will not be making money by filling out forms. The Internal Revenue Service will take review of the forms. If they think you qualify, you will get 501(c)(3) status.
4. Write a business plan
You will need a business plan, even though you are not starting a business! This is an important step in how to start a nonprofit. Without a business plan, you do not have a clear sense of the steps you need to take, the money you need to raise, and how you will achieve your goals. Learn how to write a business plan.
5. Incorporate your nonprofit
Once you got the article of nonprofit done, you can choose to incorporate it. This will give your board structure more credibility to your programs and services. Filings and fees will vary by state. Incorporation registers your nonprofit, but it does not make it 501(c)(3) exempt.
6. Build your board
A board is a group of people that make decisions about the organization. They are usually not paid for this work. They help decide what projects the organization is working on. They also help raise funds and tell other people about the organization. Having people on the board of different ages, races, and professions brings new ideas.
7. Develop a budget
How much money do you need to start your nonprofit? Decide if you want to rent an office and if you want to hire other people to help you. Take the time to list out the equipment you need. Think about supplies and transportation. There may be things you can borrow, bargain for, or get donated from the community.
8. Reach out to your community for support
Whenever you set a community goal, you will need support. Connect with your community to find the right people and other organizations to support your idea. List out key people and organizations, and tell them about your plans. Libraries, non-profit organizations, and resettlement centers are all great places to contact. For example, if your idea is to have young people play basketball after school, you could partner with a community center and with some coaches.
---
We aim to offer easy to understand information that is updated regularly. This information is not legal advice.