Each year, through the Diversity Immigrant Visa Program (DV lottery Program), people get chosen by random selection (by chance) for a visa to come to the U.S. If you win a visa and meet strict requirements, you can live, work, and study in the U.S. After five years of lawfully residing in the United States, you can apply for citizenship. Learn what you need to know to submit an entry for 2023, requirements, tips for applying, and how to prevent fraud.
---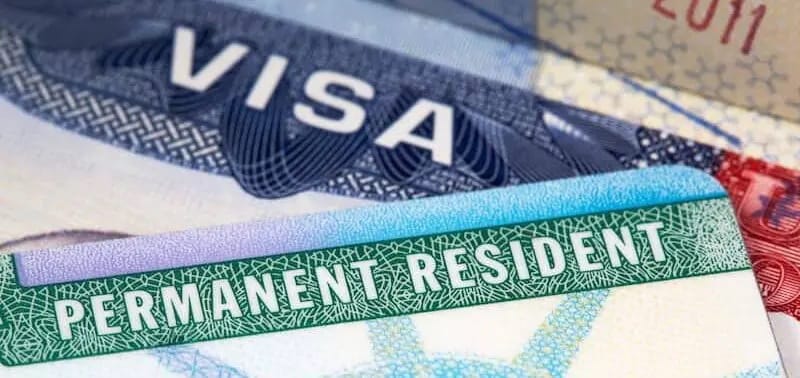 The DV Lottery Program for 2023
To participate in this year's Diversity Immigrant Visa Program, also known as the Visa or DV Lottery, you need to know the following:
The registration period starts on October 6, 2021 at 12:00 pm Eastern Daylight Time, and finishes on November 9, 2021 at 12:00 pm Eastern Standard Time.
55,000 visas will be awarded for the fiscal year* of 2023.
Registration to the DV Program is free; there is no cost to register. You can start your submission process here.
For the fiscal year of 2023, people from the following countries will not be able to participate (due to a high number of immigration from people from those countries):

You cannot apply if you are from: Bangladesh, Brazil, Canada, China (including Hong Kong SAR), Colombia, Dominican Republic, El Salvador, Haiti, Honduras, India, Jamaica, Mexico, Nigeria, Pakistan, Philippines, South Korea, United Kingdom (except Northern Ireland) and its dependent territories, Venezuela, and Vietnam.

Winners of the DV Lottery Program are chosen randomly by a computer system, and the visas are distributed evenly in six geographic regions by the Department of State.
*A fiscal year for the U.S. federal government is a 12 month period that starts on October 1 and ends on September 30.
Requirements:
Before you send your entry to participate, make sure you meet the following requirements:
You must be a citizen of one of the countries with low rates of immigration to the United States; if you are not, you can still participate if your spouse is a native of a country with low rates of immigration. Or, you can claim the country of birth of your parents if they were born in one of the countries with low rates of immigration.
You must meet the education and work experience requirements, which means to have at least a high school diploma or two years of work experience in an occupation that requires at least two years of training.
Learn about the qualifying occupations here. The U.S. Department of State says you should not submit an entry to the DV Program unless you meet both of these requirements.
Tips for applying
Do not send more than one application; this will exclude you from the lottery.
Gather all your information before you start filling in the form; this will make the process easier.
Submit your application early. Do not wait until the last day to send your application; heavy demand may result in website delays. 
Do not send a late entry or a paper entry; it will not be accepted. 
Make sure you complete all answers on the form. The U.S. Department of State will not accept incomplete forms.
Look at the U.S. embassy or consulate website in your country to find out whether your country may have additional lottery information.
After submitting your entry, make sure to keep a copy of your confirmation page and number. That information is needed so you can check the status of your application. 
The U.S. Department of State will never send you an email telling you if you are selected for the DV Program. Applicants can only find out by checking the DV Entrant Status Check at https://dvprogram.state.gov.
Watch this video about how to apply to the lottery.
Warning about DV Lottery fraud
Be aware of fraudulent emails and letters from scammers posing as the U.S. Department of State and trying to get payment from applicants. The U.S. government will never ask you for advance payment by check, money order, or money transfer.
That is a scam, do not pay money for an application or to check the status of your entry.
Try not to use a "visa consultant," a "visa agent," or any "facilitator" that offers help; if you do, you must be present while the person is filling out the application. Scammers will charge you for the entry and then charge you to give you your confirmation number.
Remember:
It is free to enter the DV Lottery
You cannot increase your chance of winning by paying
You can read more information about diversity visa scams.
For 2022 DV Program Applicants
Due to the current visa backlog, if you applied for the 2022 DV Program, you need to wait for the notification for the interview. You will need to be found eligible for the visa and be able to adjust your status by the end of September 30, 2022.
Read more information for the DV Program 2022 applicants.
The information on this page is adapted from the US Department of State. It is intended for general information purposes only and is updated as often as possible. USAHello does not give legal advice, nor are any of our materials intended to be taken as legal advice. If you are looking for a free or low-cost lawyer or legal help, we can help you find free and low-cost legal services.